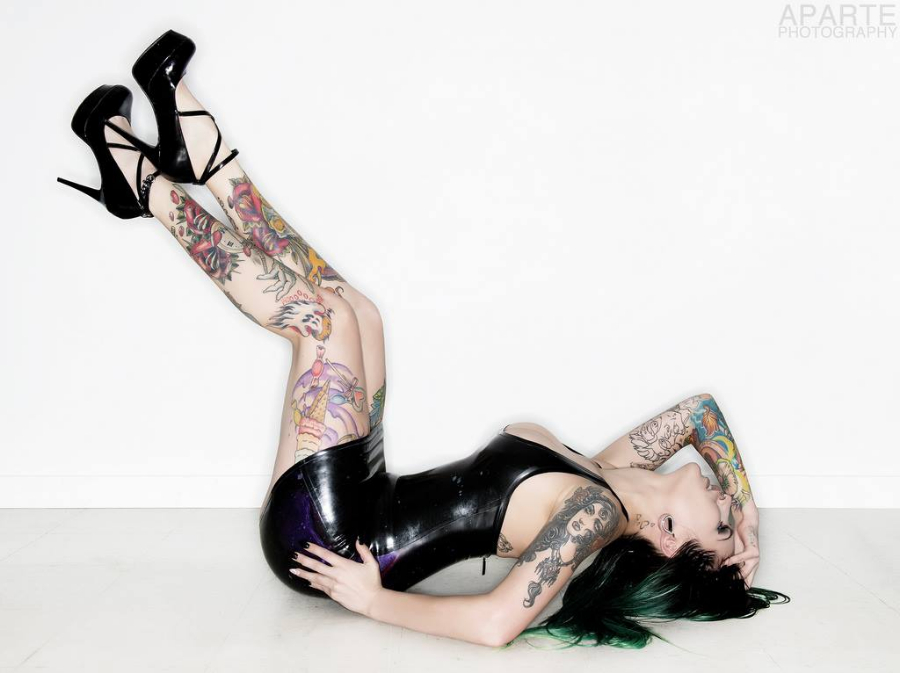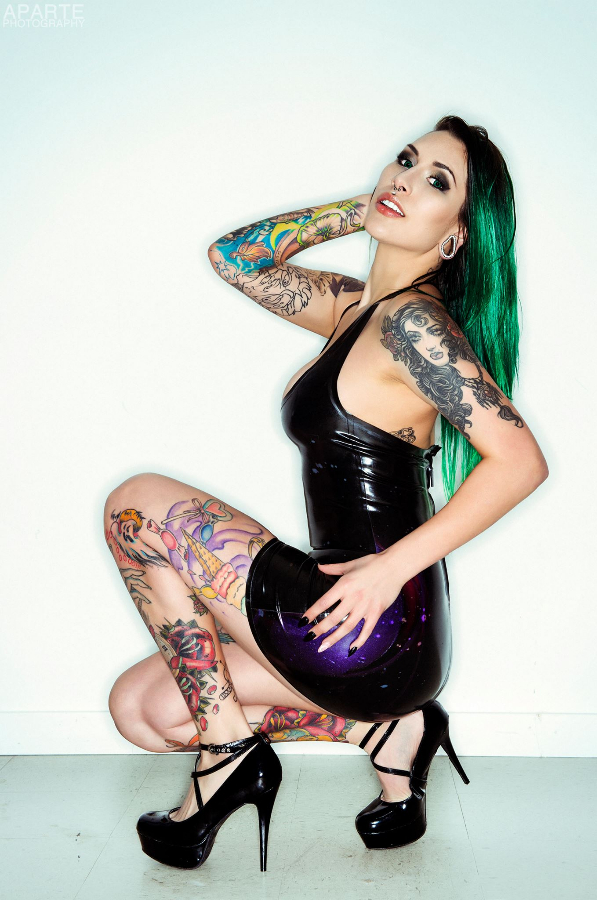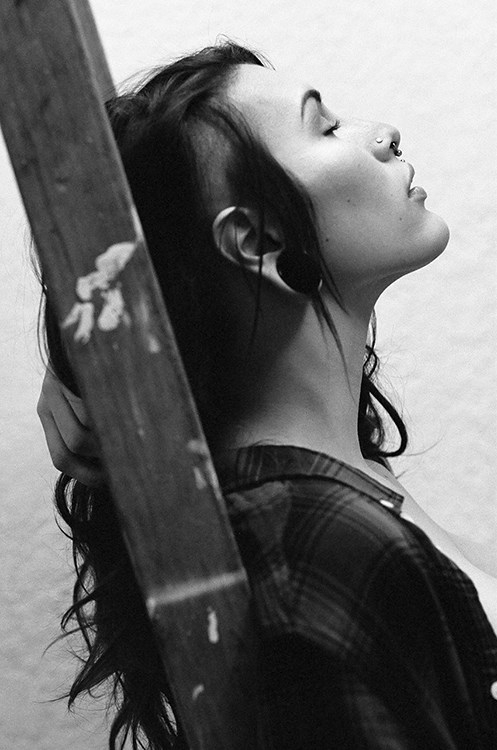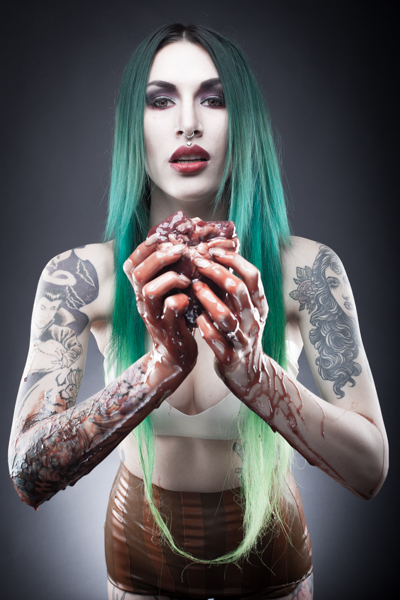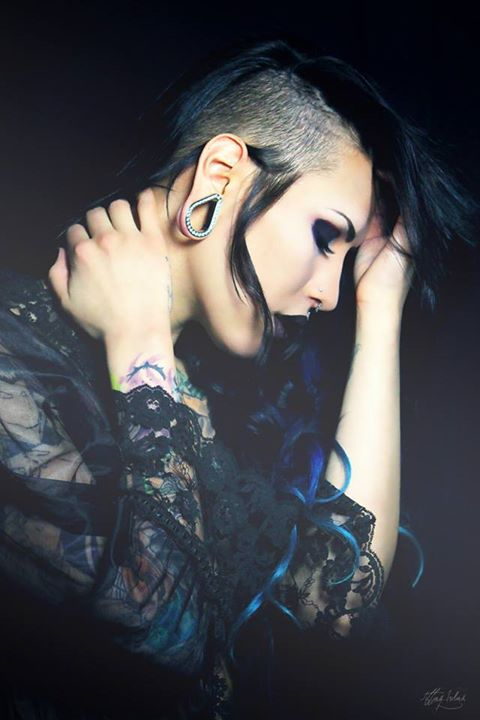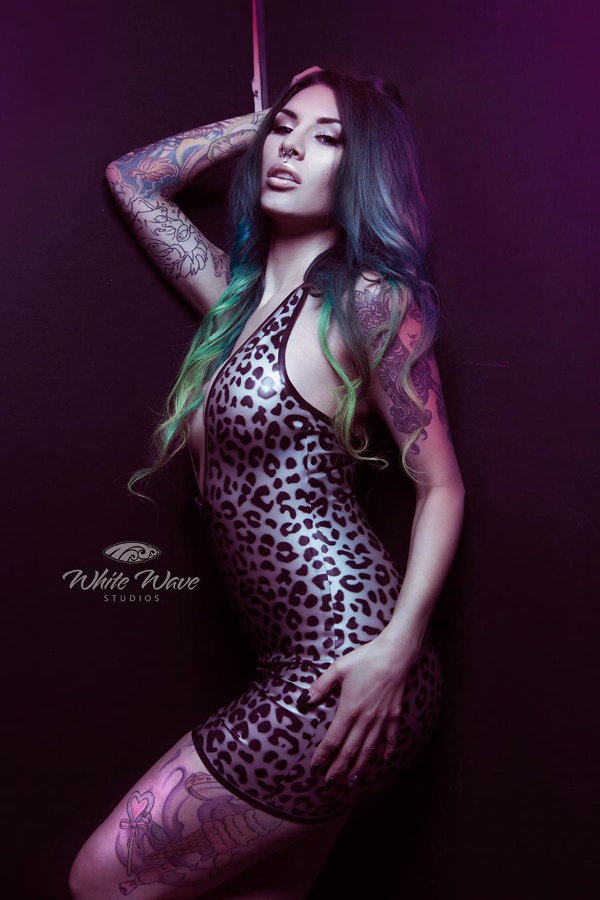 I don't know about you, but I have a soft spot for gorgeous Canadian alt models, and Poppy Del definitely fits the bill! This tattooed bombshell, currently based out of Vancouver, BC, is a pretty busy lady. A student, artist, make-up artist, model, and aspiring tattoo artist, this chick does a little bit of everything! Make sure that you check out our interview below and watch for her this summer in Ink'd 4 Life Magazine and Missy/Ink Magazine!
---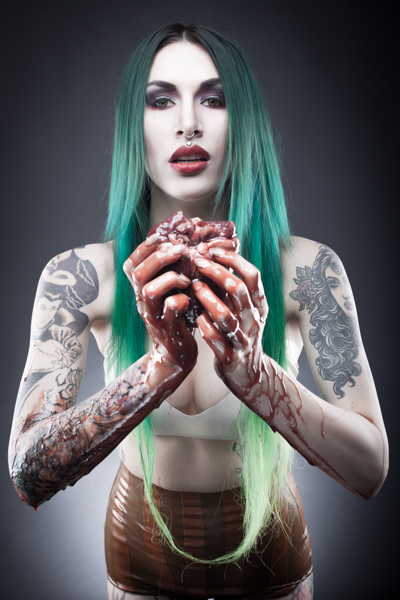 When did you start modeling and what was it that made you want to do it?
I started going to modeling school when I was 6. My mom put me in it when we were living in Edmonton, and I don't really recall why. She must have thought I was a cute kid.
To be a successful model requires lots of stuff, perhaps a gorgeous face, hot body, and lots of time and nerves to get your name out? What's your secret?
Hmm… Well you really have to put yourself out there, and have the time to do it. It's challenging to juggle a life, a job, shoots, social media, e-mails, relationships, and taking care of yourself. I'm not sure what the secret is because I think I'm pretty terrible at this, hahaha. I guess it's probably prioritizing and staying on top of things.
What was the hardest part about getting into the business?
I'd say to get into it the hardest part would probably be getting work. You need to build a portfolio that is going to draw the right attention to yourself. A lot of photographers want to be paid and so do models, so finding the right people to take a chance doing TFP with someone who is new. I was lucky to have a lot of friends help me out when I got back into modeling a few years ago. I feel like if you're paying to be photographed, then you're not really modeling. Networking is definitely key.
What drew you into the alternative scene and what inspires you to this day?
Well, I've been super into music since I was pretty young. I've always loved punk, hardcore, and some types of metal, so that's probably what has influenced my style and appearance I guess. Plus my Mom is a pretty tattooed lady, so I'm sure that helped. My inspiration nowadays – I'd stay is still pretty music related. But I also like to draw, so I creep on a lot of tattoo artist all the time. Which in turn makes me want to get tattooed by them, so I get tattooed quite often.
What would you say gives you the most feminine note in your look?
Oh boy… I guess I'm pretty curvy. That's feminine, right?!
I'm pretty sure that you are a very creative person. Do you give some ideas to your photographers about a photo session (the creative part) or do you keep it professional and follow their imagination?
I think for the majority it's a two-way street. Typically it will start with a make-up or outfit idea and we would plan it together, other times we just wing it.
What is your favorite fashion genre and why?
The casual kind! I typically just wear sneakers, skinnys, and band tees. I love dressing up for photo shoots and dates, but other than that I usually dress like a dude.
How would you describe your style?
Maybe punk? This question makes me blush. My style is all over the place, but for the most part I pretty much just wear black.
I've noticed lots of cool ink on your body. When did you get your first tattoo and what was it?
When I was 19 – I got the leaves on my ribs from the AFI album Sing the Sorrow.
Learn more about Poppy Del's tattooed madness and what she's learned as a tattooed woman in society after the jump…