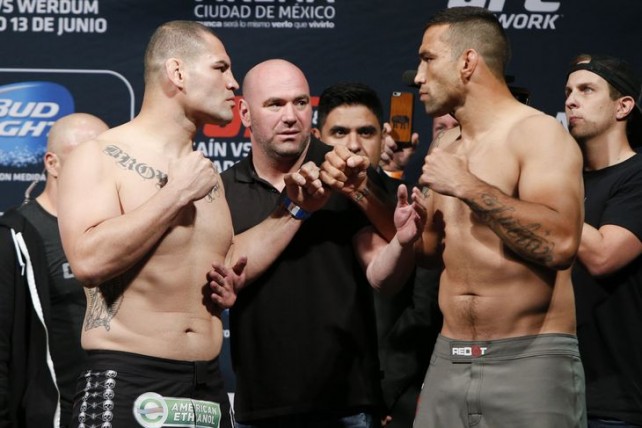 There's been lots of talk in the past few days that it would be great to see Fedor Emelianenko ink a deal with the UFC and get a rematch with heavyweight champion Fabricio Werdum, but that seems far from happening right now. "The Last Emperor" first needs to determine which organization he wants to fight for and negotiations won't happen overnight. Werdum can't sit on the belt while that happens, so the UFC is moving forward for his first legitimate title defense.
On Wednesday, it's been reported via UFC Tonight that former champion Cain Velasquez will get an immediate rematch with Werdum, following his UFC 188 loss to the Brazilian in June. It's been also confirmed by UFC President Dana White the rematch has been booked. However, a date for Werdum vs. Velasquez II is not set in stone yet.
Many believe Velasquez lost the belt to Werdum at UFC 188 due to the high elevation of Mexico City, which sits over 7,000 feet about sea level. The rematch should help silence critics if that was the key factor for the loss, or not.