I Am Thor, the documentary about legendary bodybuilder-turned-heavy-metal-frontman Jon Mikl, made its Quebec premiere at Fantasia 2015, and we had the chance to sit down with the icon for a quick interview. It would have been great to have captured this interview on video for you, as Mikl (aka, Thor) pointed out himself it was very appropriate that it began to thunder during the interview. But alas, there was only one god with us this day, and he didn't have a video camera.
Nonetheless, we scored some great details about the film and the future of Thor, the band. (Hint, there's a new album on the horizon.) So grab your hammer and enjoy the read!
---
I Am Thor makes its Quebec premiere tonight; what are you feeling right now as the hour draws near?
I'm very excited! The Montreal audience and the Fantasia audience are fantastic anyway. I'm just ecstatic about playing tonight. I'm looking forward to their response to this movie, how they will react. I've seen the response in Sweden, in the United States, at other festivals, but I really want to see what it's like with this Montreal audience.
Has the film played back home in Vancouver?
No. They won't allow it in Vancouver. You know, you're a stranger in your hometown. I'm known more in other places more than in my hometown. I'm known for different things [in Vancouver], like bringing back the Vancouver Millionaires; I owned the trademark and then I sold it to the Canucks, and since then they had the heritage classic.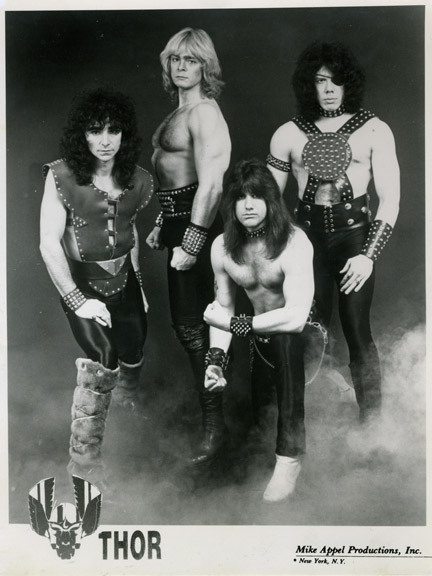 Can you tell us what inspired the making of this documentary?
Just the fact that two young filmmakers, 15 years ago, Ryan Wise and Al Higbee, saw my show when I was trying to make a comeback in Seattle, Washington, and were blown away and wanted to do a documentary.
Did you have any trepidations about accepting to do the film?
No. I was actually interested to see if they would complete it because many have tried to do documentaries on me and failed. Whether my life is so bizarre and strange or the road is a hard one to travel, they all give up. But they never gave up. They were supposed to finish the documentary in 2 years, but here we are 15 years later and it's finally making the rounds.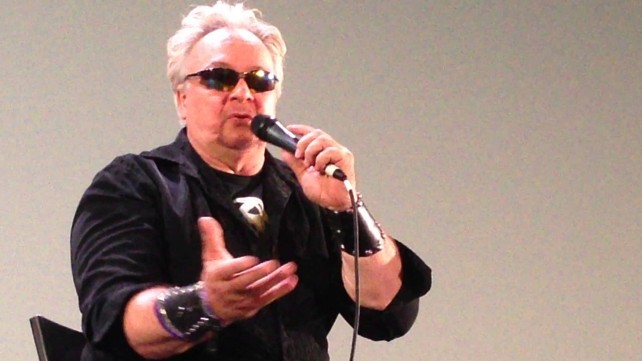 Was there trouble finding footage for the documentary?
No trouble finding, tons of footage. I would find all kinds of various archival footage in basements that I had stored away. Some were destroyed, but I have a plethora of footage, so that wasn't the delay. The delay was they were seeking more footage for themselves, more celebrities who would come aboard. Plus it was tough in the progression. Maybe they thought Thor will have a hit record or something and climb the charts and, boom, there's our story, but it wasn't like that. It was a tough road to travel, a lot of arduous things happened, I had some terrible medical issues that happened, their car blew up one time, just all kinds of crazy stuff would happen. Both of us went into dark areas, the producers and myself. They wanted to give up at one time… it was an emotional process and we never thought it was gonna be finished at times.
So, did Thor ever bust his teeth bending steel, and what are the details on the new album? It's all after the jump…