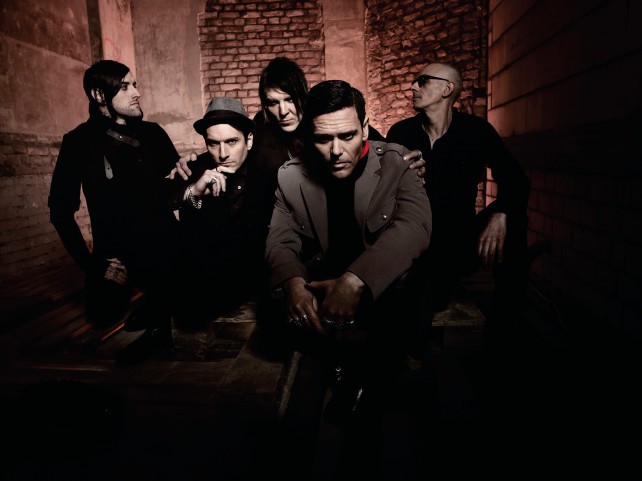 Rammstein fans have likely already tuned into the likes of Emigrate, formed by Rammstein guitarist Richard Kruspe. Back in 2007, Emigrate released their self-titled debut, and now, a life time later, Emigrate is ready to release the follow-up album, Silent So Long (an appropriate title, no?) on October 21st.
Silent So Long — produced by Emigrate and mixed in Los Angeles by Ben Grosse (Marilyn Manson, Slipknot, Disturbed, etc.) — features 11 brand new tracks, with a lead single and corresponding video to be announced soon.
Kruspe handles guitar and song-writing duties, as well as vocals. However, favors were called in for Silent So Long, which includes guest vocals from Motörhead's Lemmy, Korn's Jonathan Davis, Marilyn Manson, Peaches, and Frank Dellé from Germany's Seeed. Kruspe talks about the guest vocalists:
I didn't write the songs with specific guests in mind. I just thought who would do the best job on this or that track, and the final performances were everything I was hoping for. You know, I've had about five moments in my music career when I've been left smiling like a child – one was when Rammstein sold out New York's Madison Square Garden in 20 minutes (2010), but the last one was hearing Lemmy on tape. It just sounds fucking great! I wrote him a really long message and he came back 'alright!' Fantastic!
Kruspe is once again joined by guitarist/producer Olson Involtini and bassist Arnaud Giroux, and this time around by drummers Mikko Sirén (Apocalyptica) and Joe Letz (Combichrist).
We'll keep you posted as news of Emigrate emerges.
Rock Hard \m/