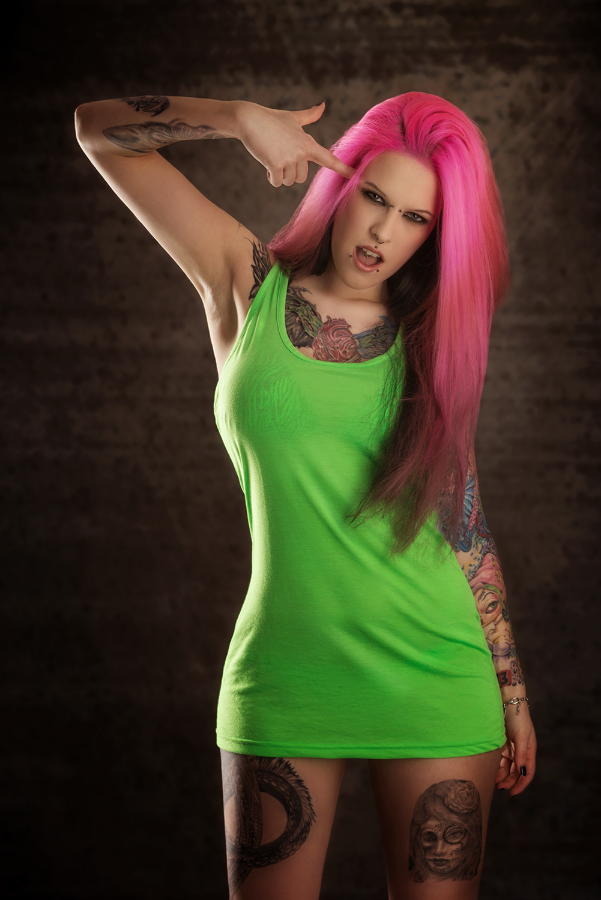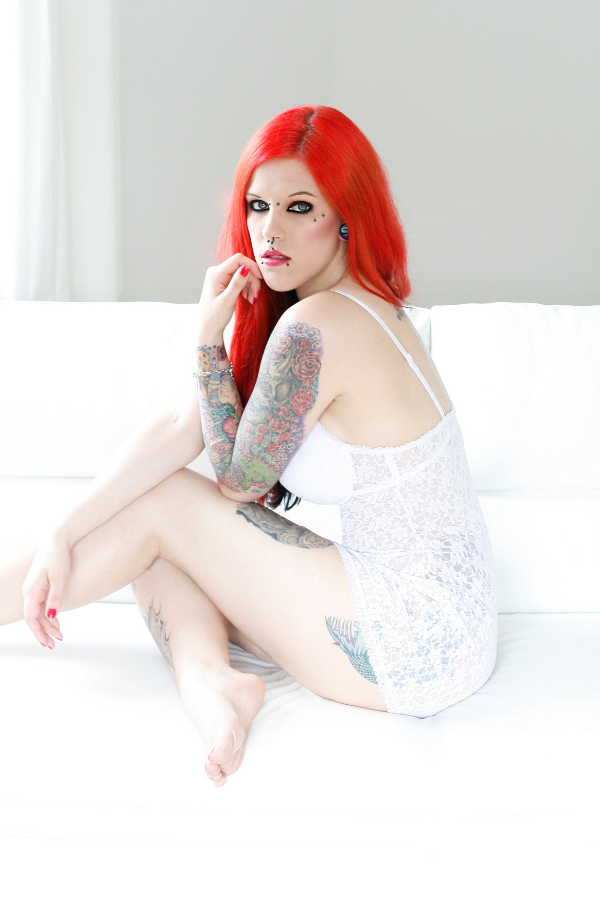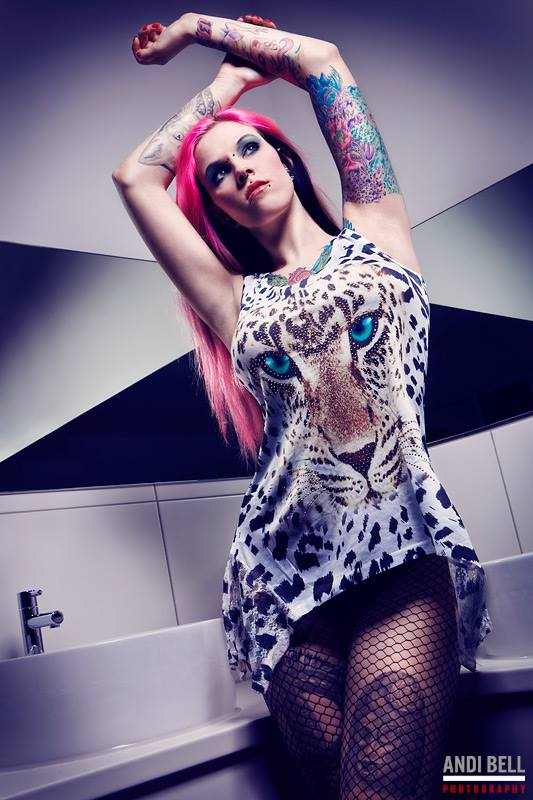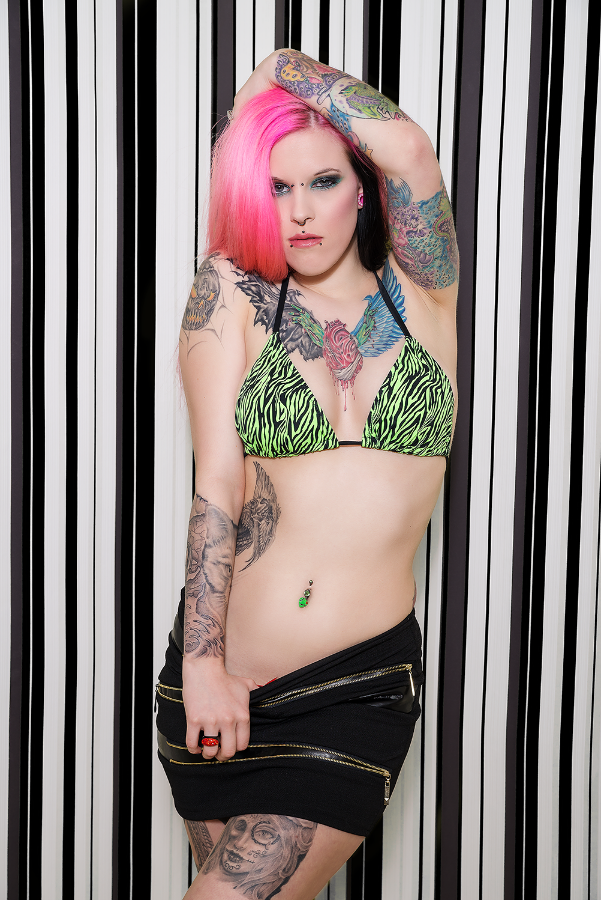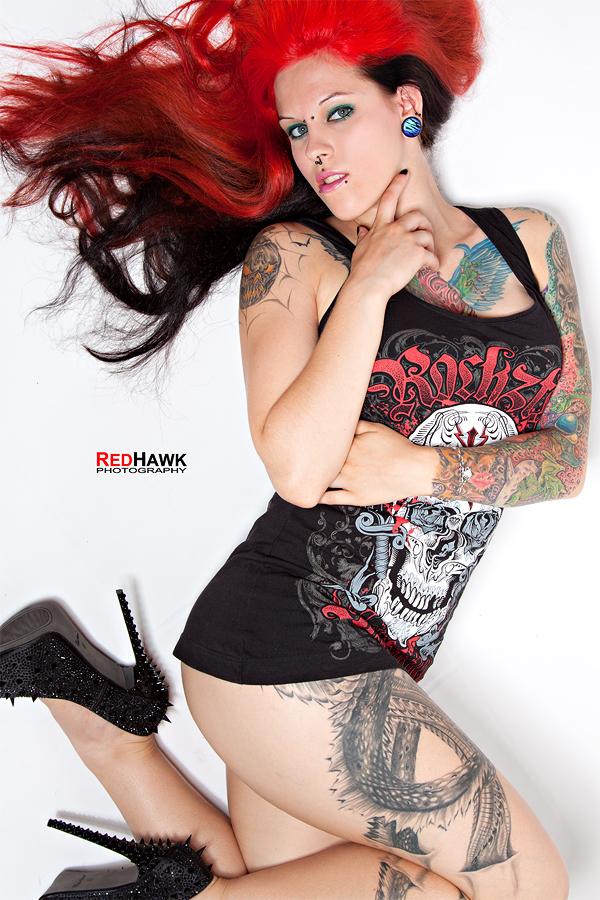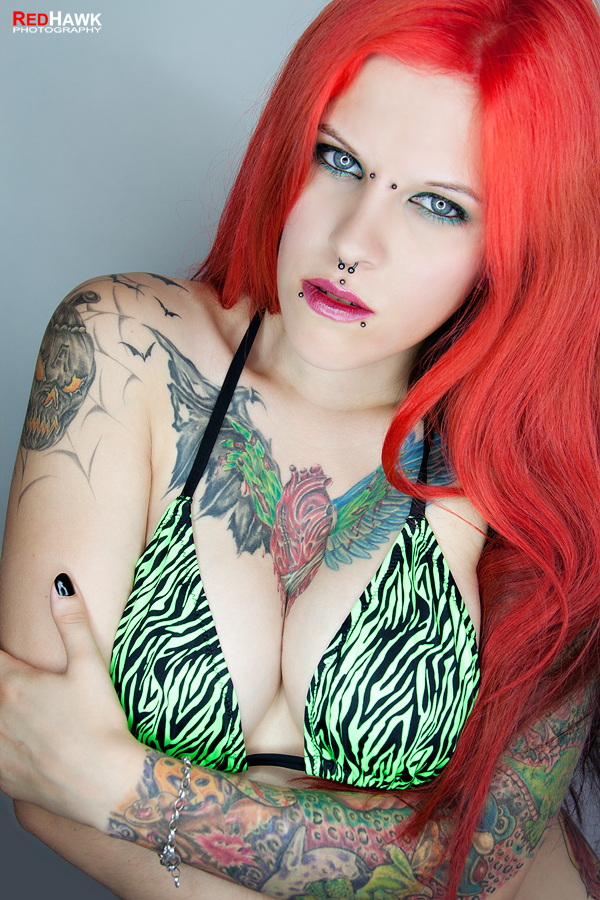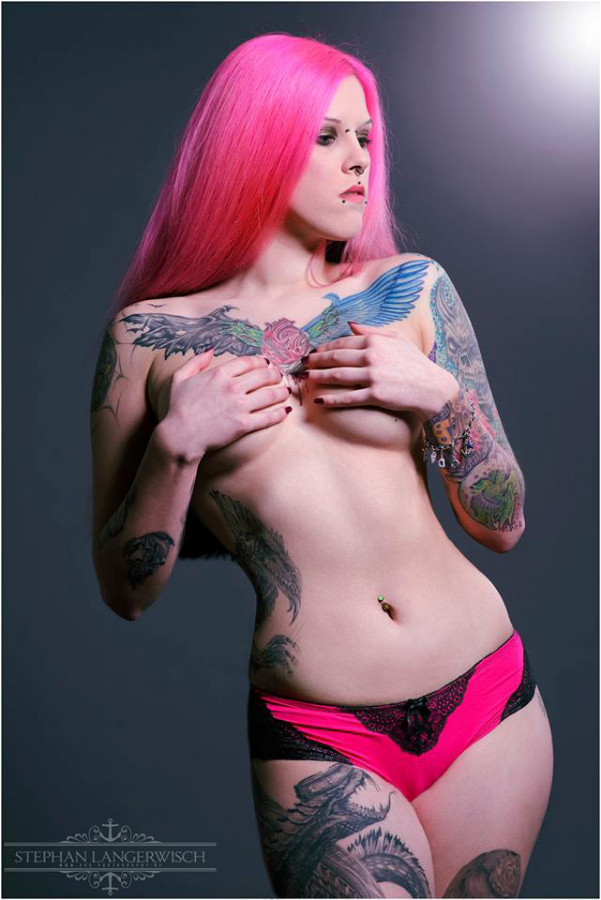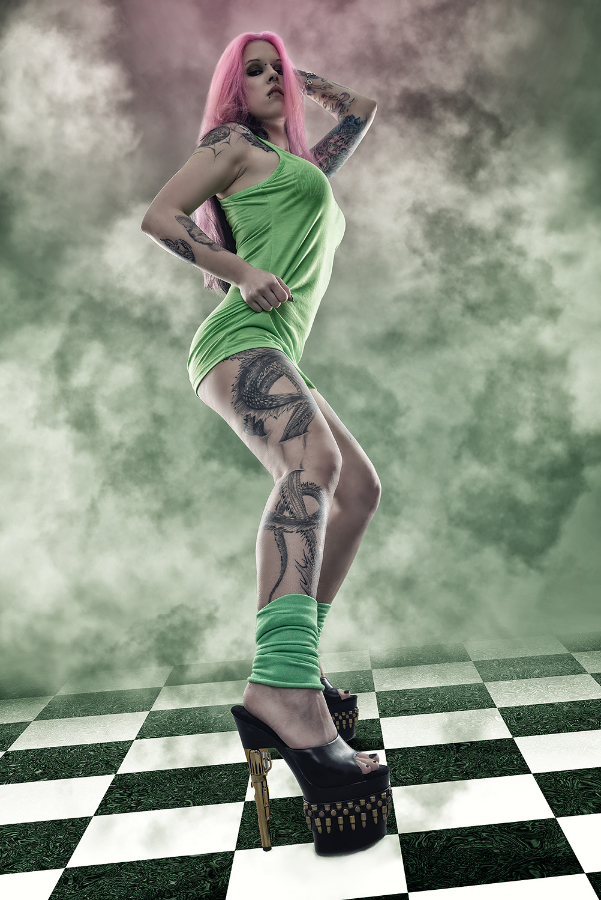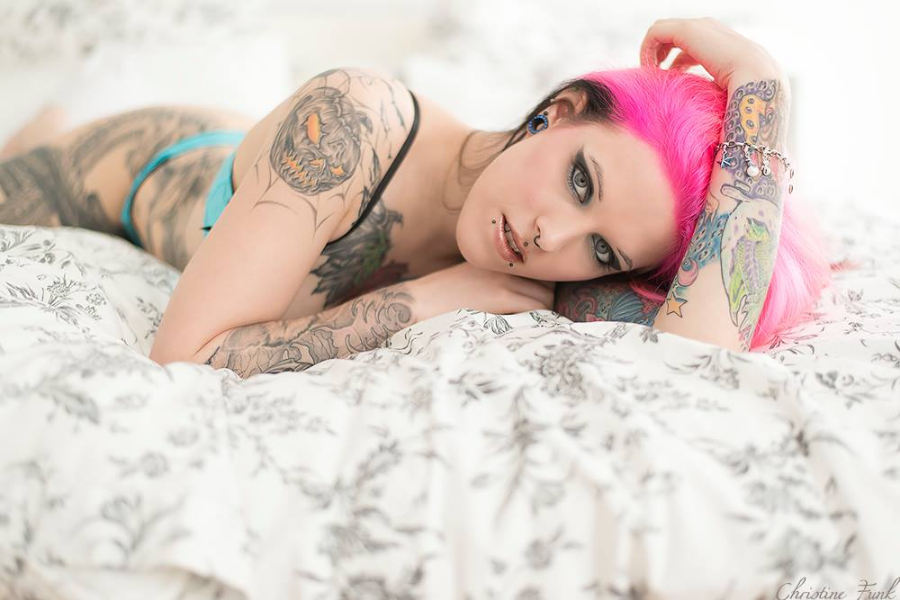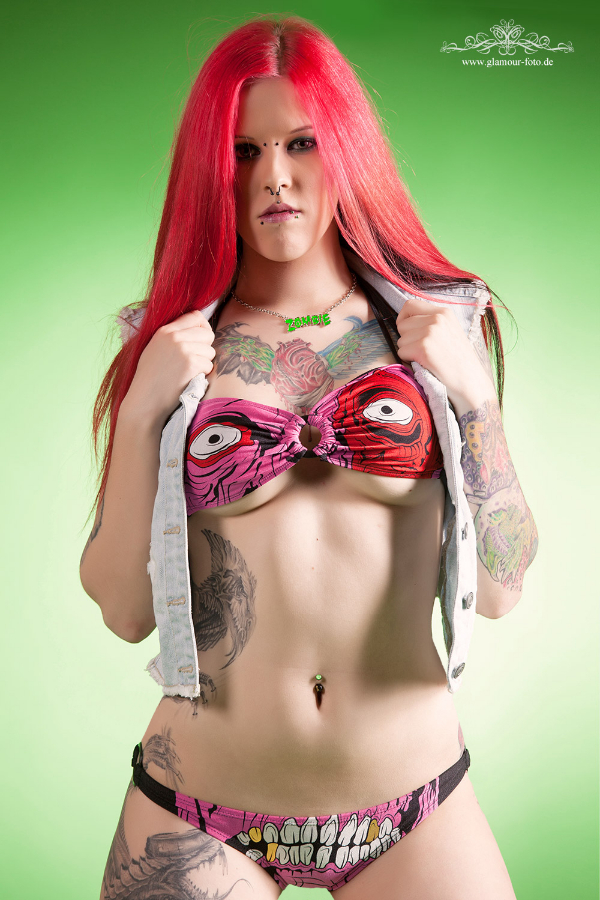 Do you have any go-to artists you want to shout out to?
Of course! My tattoo artist is Ralf Remus. I trust him and I'm always 110% contented with his work! Just take a look at his Facebook page.
What has being a tattooed woman taught you about society, yourself, and the idea of beauty?
There are so many different reactions that I get because of my tattoos and colored hair. Most of the people have many questions and are interested in "Why did you do that?" or they are amazed by the work of my tattoo artist. Two-thirds of the reactions aren't that positive… but that's OK. If you decide to live not "normal," you have to deal with that. It doesn't bother me anymore.
The idea of beauty? I think everyone has to decide for himself/herself which is the ideal style. I love long-haired and bearded men with tattoos and there are woman who love the exact opposite. Respect. That's the word that counts for me in my life. As long as the people respect me and my life, I respect theirs. It could be so easy!
Who is on your short list of photographers, designers, etc. that you would like to work with?
There are so many talented photographers that I want to shoot with so badly! I think I have to name the people that I worked with a few times instead because they're awesome and I love to work with them:
–RedHawk – He always tries to give variety to his pictures, just as I try to do that! I've loved shooting with him since the first time I worked some ideas out!
–S.Buttlar – His creativeness is immense. I'd love to work on some ideas and we have a few plans for future shoot!
–Christine Funk – Christine is an amazing photographer. I love her visual style and that the pictures are so natural and soft.
–Stephan Langerwisch – Shooting with him is awesome! He always gives his best and tries to raise his standards from picture to picture, and I really respect his work.
What are some of your other loves and hobbies outside professional alternative modeling?
I love my cats, and I take care of a horse three times a week. I hope you've heard about "Les Mills – Bodypump," because that's a really really good workout for the whole body
What's your best motivational lesson for beginners?
Be yourself. Quality instead quantity. I prefer shooting less with photographers I know and respect instead of shooting every weekend with all the photographers who request a shoot.
Do you have any big plans for 2014?
Unfortunately, there are no big plans for 2014; I'm really spontaneous.