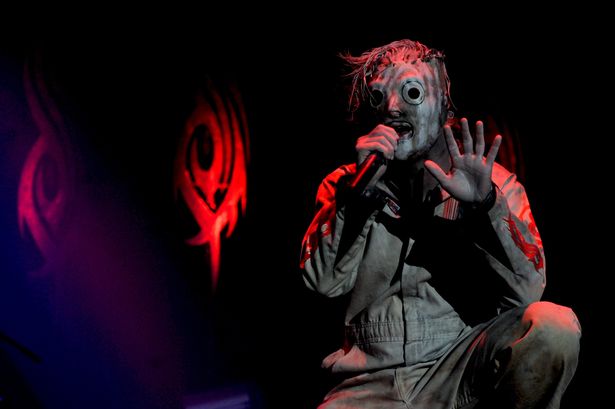 Earlier this month we all learned that Joey Jordison and Slipknot had parted ways. Reasons for Jordison's departure have been kept quiet, but we've been told that they are personal reasons and that he's focused on his new project, Scar the Martyr. Nonetheless, when a key member of a band leaves, for any reason, rumors are going to start flying. In this instance, there has been a lot of speculation that Slipknot is finished.
Well, to ease concerns that Maggots might have, Corey Taylor took to Twitter to say:
For those who think the Knot are falling apart, you are greatly and sadly mistaken. Bring on 2014. Great things are coming. Stay tuned.
Previous to the announcement about Jordison leaving the band, it was revealed that Jim Root left Stone Sour's tour to concentrate on writing new material for the next Slipknot album. So, to speculate that Slipknot is finished just seems a little sensationalist. It was also revealed earlier this year that Jordison had written 40-some songs for Slipknot since Paul Gray's death in 2010. However, Taylor has stated that none of those songs will be used on the new album:
This is all fresh material that just a handful of us have been putting together. I've been writing some stuff. Jim Root has got a ton of stuff. It's sounding really, really good.
So, Maggots, don't worry and stop spreading rumors. Slipknot appears to be grounded in reality and looking forward to the future.
Rock Hard \m/