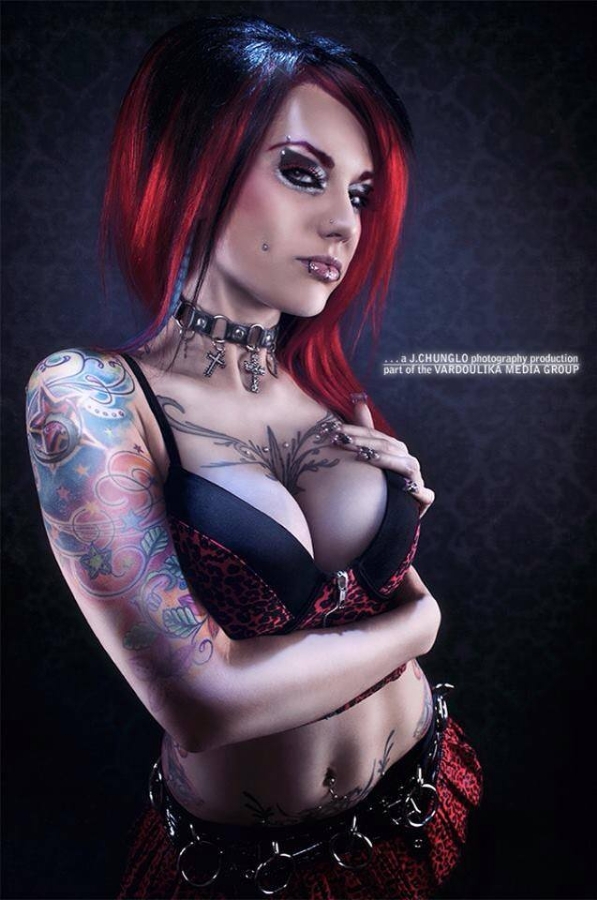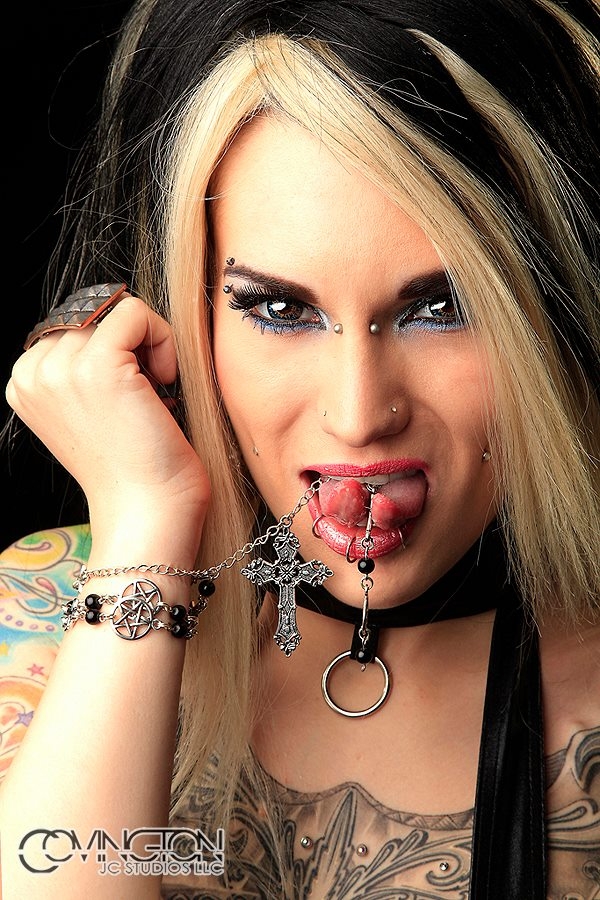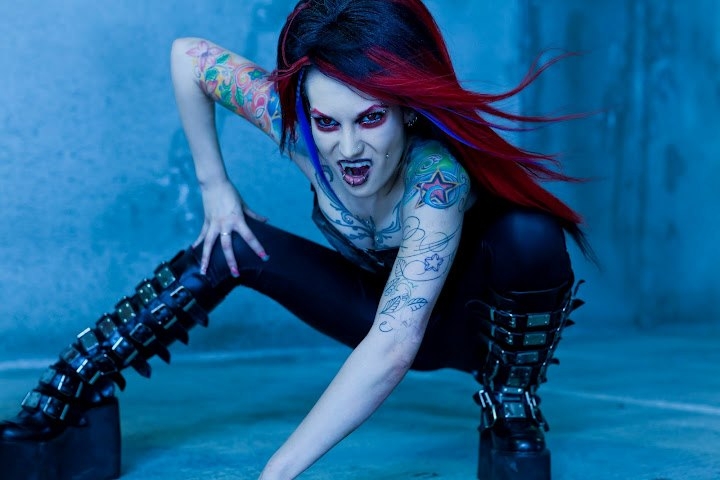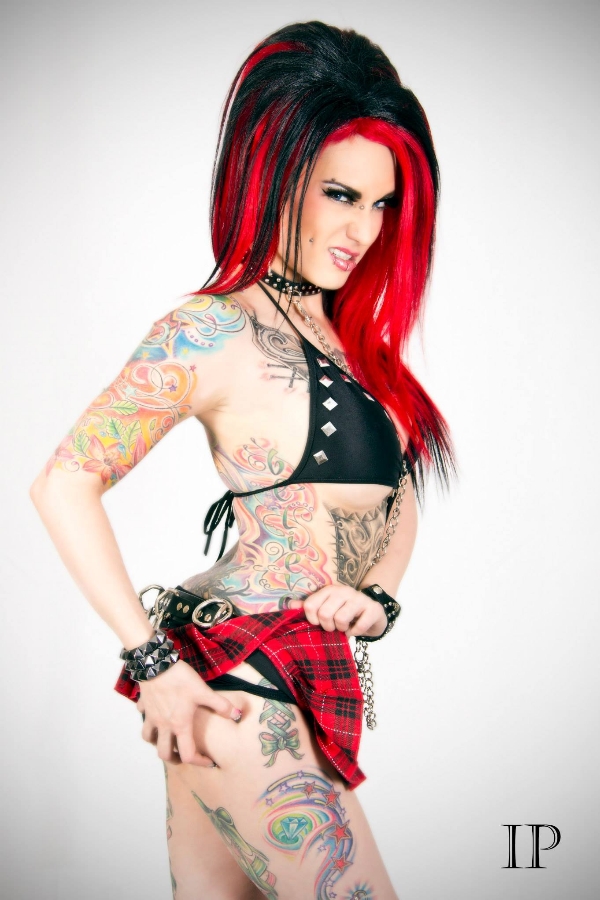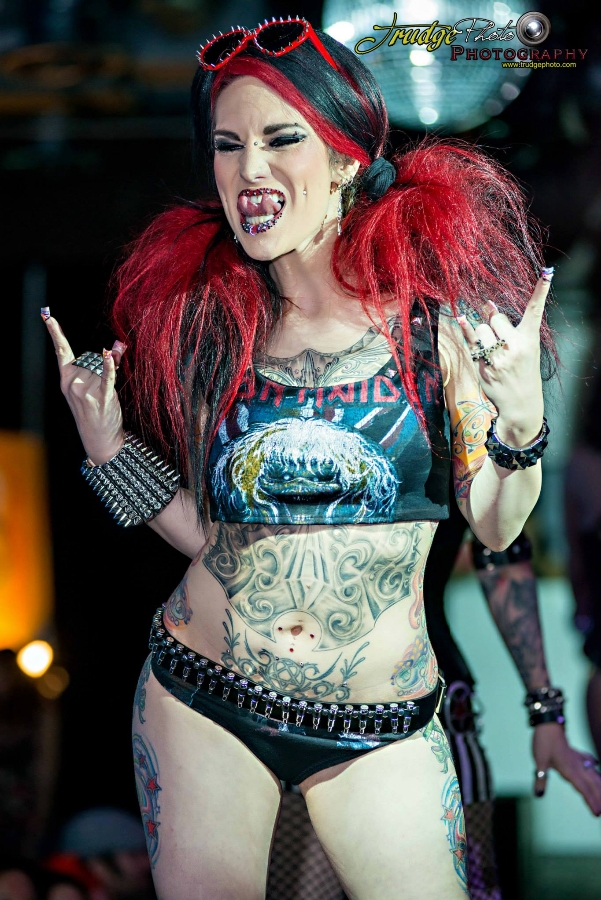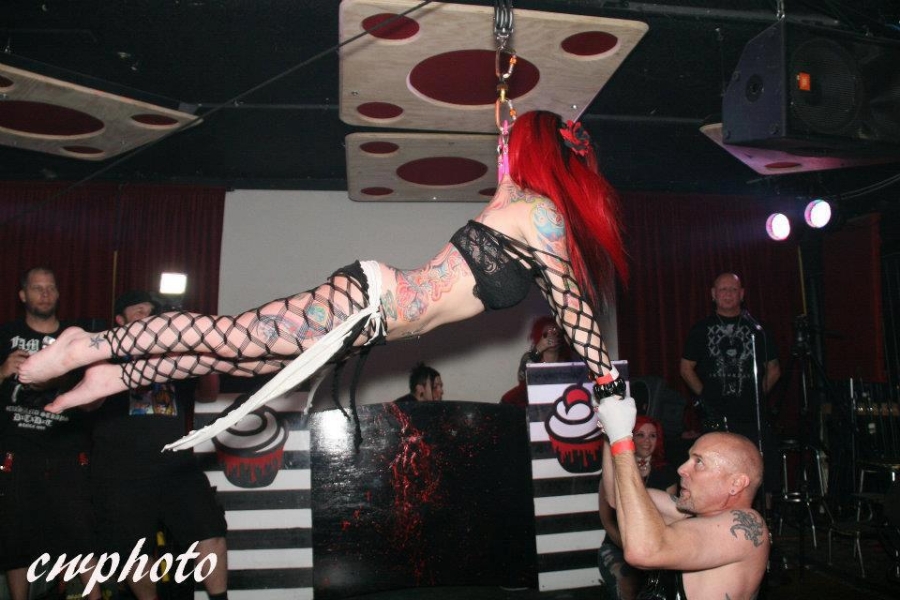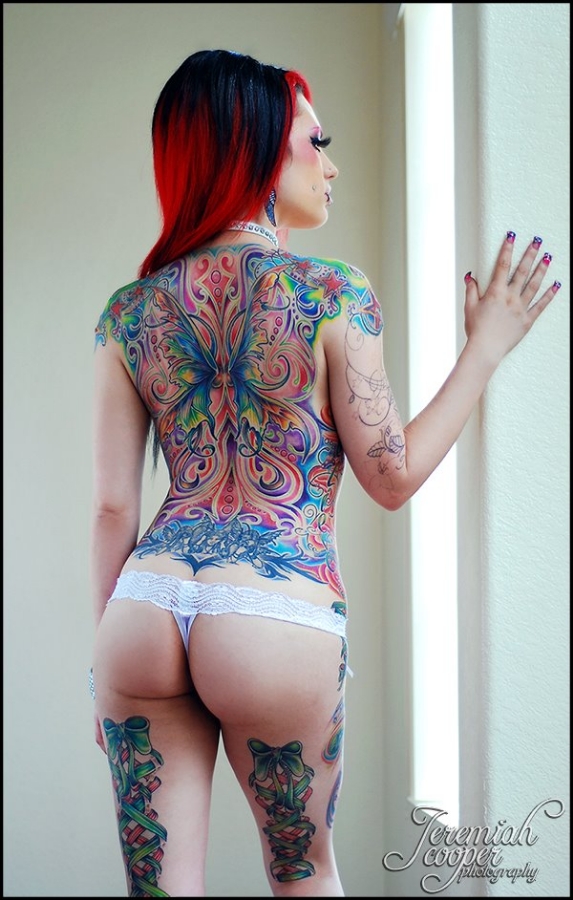 Mischief Madness is a well-known alternative model/glamour and gore/suspension beauty. She's been published in dozens of magazines and featured on over a dozen magazine covers. She's also a co-host for a music television show in Arizona, on which she interviews metal musicians. She's only been modeling for two years, but she's already done more than one can dream of doing in the modeling world. Her body screams "badass," but her heart definitely speaks "total sweetheart."
---
When did you first get into modeling?
I didn't actually begin to take an interest in modeling on a professional level until early 2012. I had always talked about it but it wasn't until I left my job at the funeral home that I began to pursue it.
Who was your first photographer when you decided to model?
My first photographer was my now good friend, and travel buddy, Rosie of No Regrets Photography.
I've noticed quite a few shoots from them. I also noticed you've done shoots with Keith Selle. We've interviewed a couple models, Rachelle Nicole Hoffman and Jenn Hinrichsen. What was it like to work with Keith?
Keith is great! He is so eccentric and funny. It's always a good time when hanging out with him.
Speaking of "hanging out," I've seen a few photos of you being suspended. What is that like?
It is the best natural high anyone can experience. For me, suspension is a time for me to let go and to release all the negative energy bottled up inside of me and to turn it into something positive that I love doing.
Do you ever worry that your skin might not hold up?
Not really, the skin is a magnificent organ that can withstand a lot of pulling and tearing. (I know this from working at the funeral home). Also, my suspension team has experienced piercers that know how to properly pierce the skin; they stay vigilant during the suspension and can foresee if there would be any issues while hanging.
What are some horror movies that you like?
I like Halloween, Friday the 13th, and Nightmare on Elm Street as my classic favorites. I love zombie movies like Resident Evil and Dawn of the Dead.
Do you feel as if your love of horror movies and working at a funeral home has kinda rubbed off on your style of photo shoots?
It is definitely my favorite style to shoot, but its not the most popular so I try not to do too many gore shoots
I noticed you have a huge back-piece. Can you tell me about the theme of your tattoos?
My tattoos are a representation of who I feel I am on the inside. I have always felt a special connection to faeries and anything fantasy related, so my tattoos and modifications try to follow that theme. My wings are my most important piece to my body work, followed by my pointy ears. I have swirls of colors, stars, and flowers wrapped around my arms and legs as I would believe a fairy would look like. I have also recently added armor designs to my theme. I have an underbust corset, an armored chest plate, and corset ribbons on my hips and legs. I plan to continue my theme until I run out of room to tattoo.
I was looking at one of your photos and i noticed you have a split tongue, what made you decide to do that?
Everyone asks me about this modification because it's the only one that doesn't really fit into my theme (laughs). But really, I did it because it was different and was, at the time, tired of having my tongue pierced. My split tongue can be easily hidden and doesn't clash with what I already have going on.
Has a guy ever been freaked out during a kiss? Or did they know about it prior to the kiss?
I have been in a committed relationship for the past five years with the same man. He was very supportive of my decision to split my tongue and it doesn't freak him out. He has said that I am messier than I was before (laughs).
Find out more about Mischief Madness' tattoos and her heavy metal heritage after the jump…