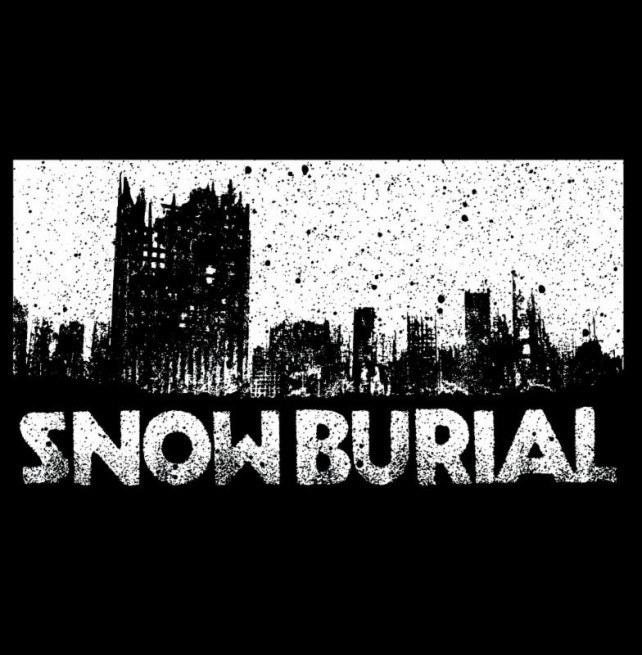 Ever wonder what a hardcore version of Tool would sound like? If you answered yes, then you're in luck because that's the first impression I got upon first hearing "Buried in Ash," the opening track from Snow Burial's debut album, Victory in Ruin. I guess Tool is post-metal, which is the genre the press release lumped Buried in Ash into, but I'd call them more of a hardcore band. Head on over to Snow Burial's Bandcamp page and judge for yourself.
Victory in Ruin will be released on February 1, 2016. The album was captured at Howl Street Studio in Milwaukee with engineer/owner Shane Hochstetler (Call Me Lightning, Zebras, Multiple Truths).
Victory in Ruin Track Listing:
1. Buried In Ash
2. Price To Pay
3. Zombie Athropod Overlords
4. Victory In Ruin
5. Thieves
6. Hellscape
7. Man At Arms
8. Smoke Trails
About Snow Burial:
Forged in late 2012 at a Shiner reunion show, Snow Burial — featuring within its ranks former members of Hoss, Canyon, and Doctor This Virus Is Silence — is a dynamic, post-metal collective dedicated to crafting aggressive, emotive and technical music. The band self-financed and released two EPs entitled Oxblood Siren and Oxblood Tides in 2014, while delving deep into the heart of the Windy City's music scene sharing bills with the likes of War Brides, The Swan King, and An Aesthetic Anaesthetic. Over the next year, Snow Burial honed their skills and sound through multiple Midwest tours playing alongside the likes of The Gorge, Zebras, and Northless.
Snow Burial draws from a variety of influences, most notably the Melvins, Converge, and Cult of Luna, to create their own unique voice and tone: a dark but colorful soundscape born by a progressive and fearless trio of musicians.
Victory in Ruin will be released on CD, digital format, and 150-gram vinyl. For pre-orders go here.
Rock Hard \m/