Artist Lionheart Album Love Don't Live Here Release Date: 22 January 2016
Label LHHC Records Genre Hardcore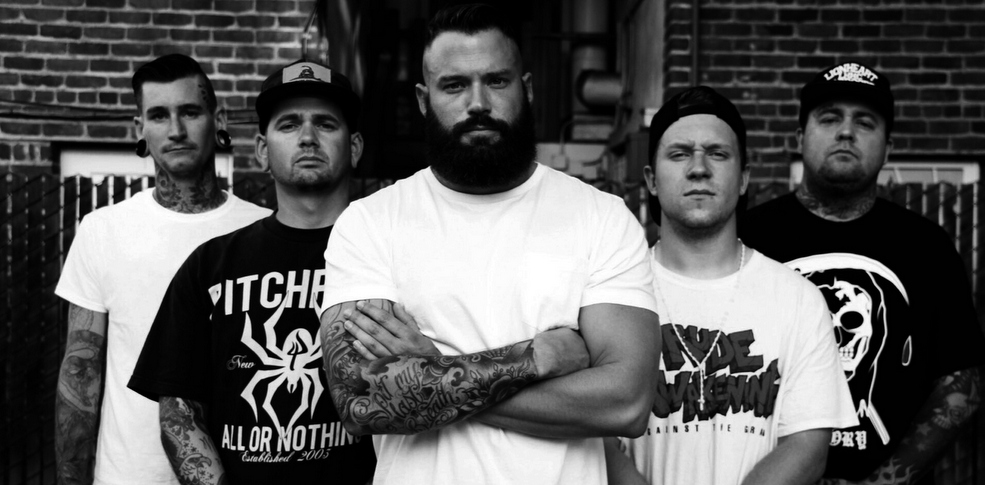 I have a bone to pick with California! Why have you kept Lionheart largely to yourself? This brutal hardcore band deserves more exposure, and, unless you're a scenester existing in an underground all-things-punk vacuum, most people have probably never heard of Lionheart… and they've been around for 10 hard-earned fucking years.
Shit, just trying to search the Internet for more information about the band is a bear. A few things consistently show up when searching "Lionheart": there's an '80s British hard rock band by the same name, Jean-Claude Van Damme had a movie by the same name, and many bands/artists have named their albums Lionheart. All of this is useless information. It's like knowing Abe Lincoln's birthday when you're trying to survive in a zombie apocalypse.
What I have managed to gather about this Californian hardcore band, Lionheart, is: they currently have three full-length albums (The Will to Survive, Built on Struggle, and Undisputed), an EP (Welcome to the West Coast), a new album on the way ( Love Don't Live Here), which is the reason for this review thanks to the folks at High Road, and the band formed their own LHHC record label. Oh, well, of course Lionheart has a Facebook page too.
It's not really California's fault, but I think you get my point about how shitty it is that this band hasn't had more exposure. So, since you get it, let's move on.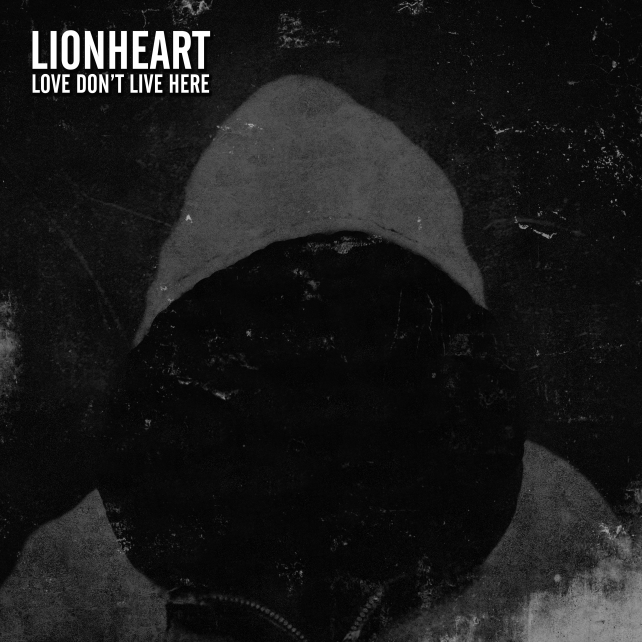 U.S. pre-orders can be made here. Everywhere else, pre-order here.
As alluded to above, Lionheart has a new album on the way. Love Don't Live Here has a January 22nd street date, and it hits hard. The band isn't reinventing the wheel with the album or the genre, but from the venom-spitting lyrics to the crunchy guitars to the occasional bass bomb (they're relatively subtle), this album all but defines visceral. It's the type of album that can either extinguish or fuel your rage. It's the type of album that most anyone can relate to, as they bring their own meaning and purpose to the lyrics. It's the type of album that should be played loud enough to make your ears bleed. And it's the type of album that demands a live witnessing of the band.
Love Don't Live Here is straight-up hardcore with no tricks. At times it veers a little too close to rap, but in a way that's almost reminiscent of Rage Against the Machine. There are also moments when Rob Watson's vocals sound very similar to Kid Rock, which is a good thing in my opinion.
The Verdict:
If you're looking for an honest, no-holds-barred hardcore album, Love Don't Live Here is something you should consider. Lionheart isn't bringing anything new to the genre, but their new album is straight and true, and it gets your blood pumping. Production on the album is also great: the mix sounds great and the levels are perfect.