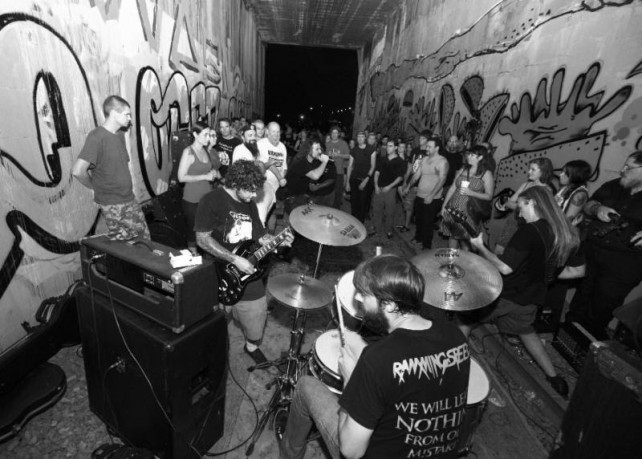 Earlier this month we brought you word, and a link to three incredible tracks, about the New Orleans-based hardcore band, Classhole. Today, we bringing you another heavy hardcore anthem from the band. Head on over to revolvermag.com to fill your ear holes with "Shut You Down."
Classhole features among its ranks members from Eyehategod, Hawg Jaw, Outlaw Order, The Mystick Krewe Of Clearlight, Mountain Of Wizard, Mangina, Tirefire, haarp, and more.
Classhole will release their self-titled full-length on January 1, 2016. Make your pre-order here.
Rock Hard \m/