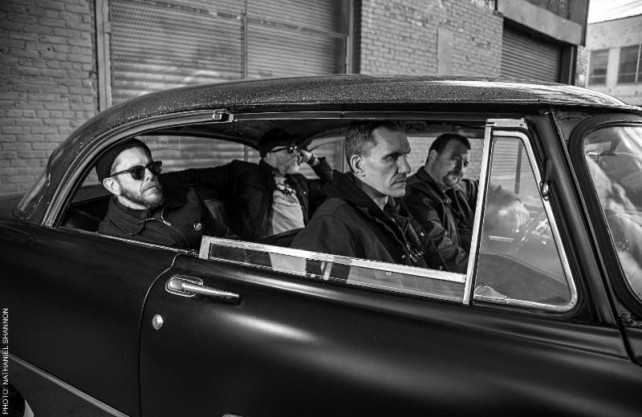 NYHC act, Yuppicide, will release their new album, Revenge Regret Repeat, tomorrow, December 4th. However, you can stream the mayhem right now over at RevolverMag.com.
Pre-order the Dead City Records' album here.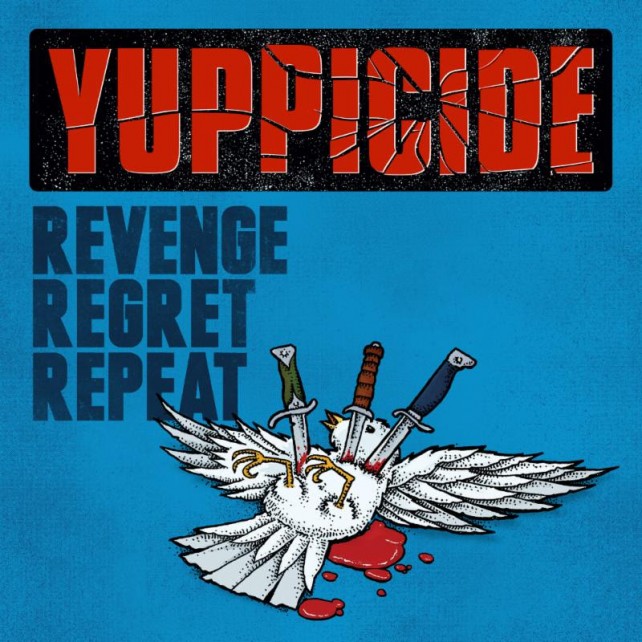 Guitarist Steve Karp told Revolver:
On the surface, putting out a hardcore punk rock LP in 2015 might not seem like a major accomplishment for anyone. But when you look a little deeper, the fact that four 40-something punk rockers (three pushing 'LATE 40-something') in two different states, with multiple full-time jobs, marriages, families, etc., managed to write, record, mix, illustrate, typeset, and layout said LP takes on 'major life accomplishment' status to us in the band. Not to mention the fact that those same 40-something punk rockers unleashed 11 tracks of pure, unbridled ferocity, blisteringly passionate music, and unfailingly unflinching lyrics backed by tons of original artwork. We didn't invent the genre, nor did we look to reinvent it, but we did continue to carry the torch of carving out our own unique brand of hardcore punk that we started way back in 1988.
Recorded by NYHC fixture, Glen Lorieo, Revenge Regret Repeat features 11 furious blasts of hardcore punk rock played in Yuppicide's own distinctive style. Revenge Regret Repeat marks the first Yuppicide full-length since 1995's Dead Man Walking on Wreck-Age Records, and the first new Yuppicide music since 2012's American Oblivion EP on Dead City Records.
Rock Hard \m/