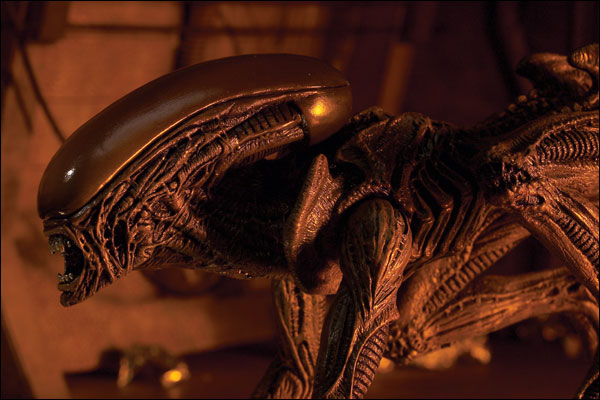 In an interview with Empire, Ridley Scott talked at length about his sequel to Prometheus, which will also be a prequel to his 1979 movie, Alien.
Curiosity was piqued yesterday, September 24th, when Scott revealed the official title of his film, Alien: Paradise Lost, as people basically wondered, what does it all mean? At one point, simply Paradise was going to be the title, but it seems that quiet contemplation on Scott's part has changed his course on a few things.
Aside from the title change, it seems that Scott has also debunked the idea that there won't be any xenomorphs in Alien: Paradise Lost, stating: "I think I have to go again [with the H.R. Giger xenomorph]; we will see who made it, and why. That's what's interesting." This, of course, is a result of his concept for the movie:
Years ago, I kept mulling over what Alien 2 could be. I was fiddling around with some ideas. I was always fascinated with why this thing [the xenomorph] would be made, by whom, and for what purpose? The planet it was on – and I was looking at the dark side of the moon – would be called Paradise. Paradise is a very ominous word…"
Scott also said that he's "backing into the first Alien" and that he's "even got connections with Ripley [in this], but [he's] not telling [us] what."
Alien: Paradise Lost is projected for a 2017 release, which will be followed by Neill Blomkamp's sequel, Alien 5.