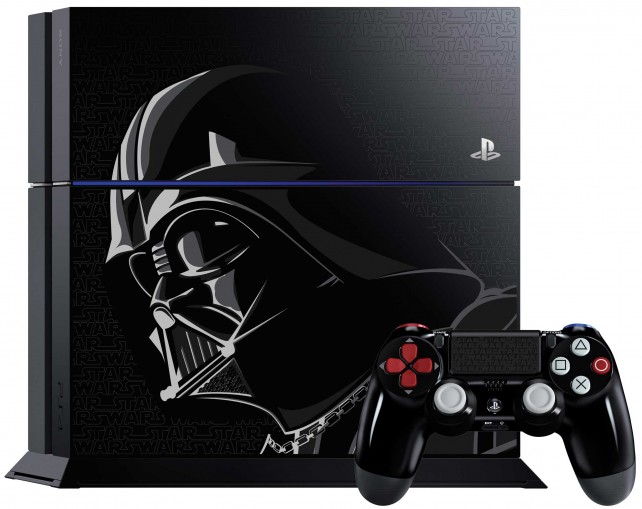 Yesterday, Sony announced that Star Wars Battlefront is getting its very own special edition PlayStation 4 bundle. That's right! Sony teamed up with Star Wars to offer diehard fans one of the best branded PS4 consoles I have ever seen, which sports a gorgeous Darth Vader skin (pictured above).
Do you feel the dark side yet?
The PS4 Darth Vader design launches on November 17, 2015 alongside Star Wars Battlefront. It comes with a deluxe edition of the game, four free digital games (Super Star Wars, Star Wars: Racer Revenge, Star Wars Jedi Starfighter, and Star Wars Bounty Hunter), and a custom DualShock 4 controller inspired by Darth Vader's chest panel.
The standard edition Battlefront bundle will include a regular PS4, jet black DualShock 4 controller, a copy of Battlefront, and the four aforementioned digital Star Wars games. Which by the way are playable for the first time on PS4, and have "enhanced graphics" and trophy support.
There's no word on how much the bundle will cost, but we'll be sure to mention it as soon as we have the information. So stay tuned to Yell! Magazine.