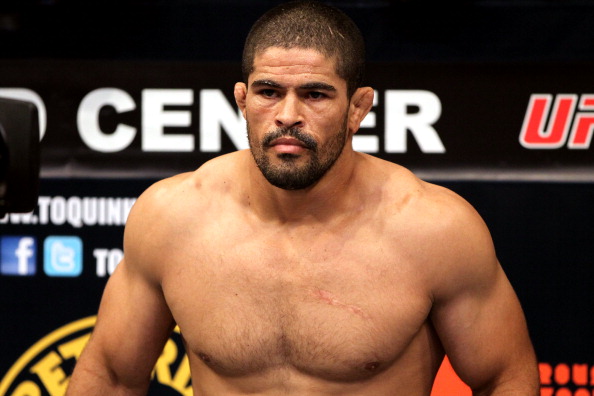 Former WSOF welterweight champion Rousimar Palhares isn't a happy camper. Following his controversial win against Jake Shields on Saturday night, WSOF stripped him of the tile and banned him indefinitely from the organization. In addition, The Nevada Athletic Commission (NAC) withheld Palhares' win bonus money and will have a disciplinary hearing with the NAC next week for holding onto a submission too long at WSOF 22 in Las Vegas.
Plus, the Brazilian jiu-jitsu specialist has been accused of being a dirty fighter (perhaps one of the dirtiest) and a cheater for eye-gouging Shields a number of times during the title fight. Besides all the negative backlash towards him, Palhares recently broke silence on the matter with MMA Fighting. He told Ariel Helwani on Tuesday that it was Shields who was cheating and he basically did nothing wrong.
Palhares said,
That makes me sad. Jake Shields is unbelievable. He's a total a–hole. I couldn't believe someone could be such an a–hole. He has no respect for me, for the sport, for anyone. He's dishonest. He had Vaseline all over his body, he was more slippery than a okra. I couldn't grab a hold of him for nothing.
I wasn't mad at him before the fight, but the things that happened during the fight made me pissed. He's calling me a dirty fighter, but he's the one with Vaseline all over his body. That's dirty. And he also threw things at me while I was talking to the media after the fight. I was upset with things he said before the fight, but I became pissed with everything that happened in the fight.
He had so much Vaseline that I could barely stand back up after we went to the ground for the first time. I couldn't event throw a kick or go for a takedown, I couldn't hold him at all because he was too slippery."
He also says that he wasn't gouging Shields eyes, just trying to push his face away because Shields was 'hitting my eyes with his chin.
What do you think? Is Palhares being in asshole again? Let us know in the comments section below.