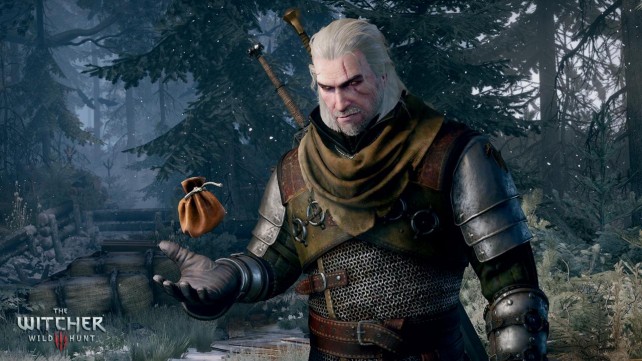 The Witcher 3: Wild Hunt has been running extremely great since the 1.06 patch, but Polish developer CD Projekt Red wants fans to have even a greater experience with the game. So a new patch is on its way, which will make a number of changes such as "various improvements" to horse behavior, the introduction of an item-stashing system, numerous bug fixes, and an "alternative movement response mode" for Geralt.
Patch 1.07 was announced earlier today and will most likely come out first for the Windows PC version of the game. Expect the full 1.07 patch notes to be released later this week.
In the meantime, check out some of the big changes coming below.
---
Witcher 3 1.07 Patch
– A new, alternative (optional) movement response mode for Geralt.
– A player stash for storing items, available in various locations throughout the game. Stash locations are marked on the player's map.
– Crafting and alchemy components no longer add to the overall inventory weight.
– Books are now placed in a dedicated tab in the Inventory and books that have already been read are properly grayed out.
– Multiple sorting options are now available in the Inventory.
– Alchemy formulas and crafting diagrams can be "pinned," meaning all components and ingredients required to make them will be conveniently marked in the Shop panel.
– Dozens of fixes for quest related issues, both major and minor.
– A few performance enhancements, including the optimization of FX, scenes, and general gameplay.
– Various improvements to horse behavior.