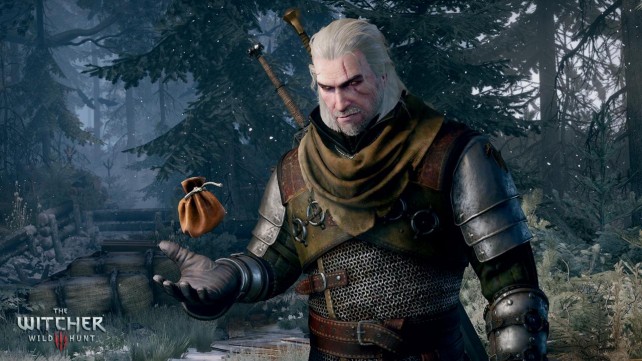 Earlier last week, CD Projekt Red revealed a sweet 5-minute gameplay trailer for The Witcher 3: Wild Hunt, which pretty much covered everything you needed to know about the open-world RPG. In addition, the Swedish developer also announced two major expansions: The Hearts of Stone and Blood and Wine.
However, CD Projekt Red didn't really say how much the add-ons would cost for players, but according to the official description of an Expansion Pass on various online stores such as Steam and GOG.com, we now have an idea on the price. The pass, which includes both The Hearts of Stone and Blood and Wine add-ons will be sold for $25. Each expansion will also be sold separately, though individual prices have not been announced yet.
The Hearts of Stone will be the first expansion to hit store shelves in October 2015, while Blood and Wine is scheduled for 2016. Lastly, expect the expansions to add roughly 30 hours of additional gameplay to the massive game.
The Witcher 3 launches on May 19, 2015 for Xbox One, PlayStation 4, and PC.