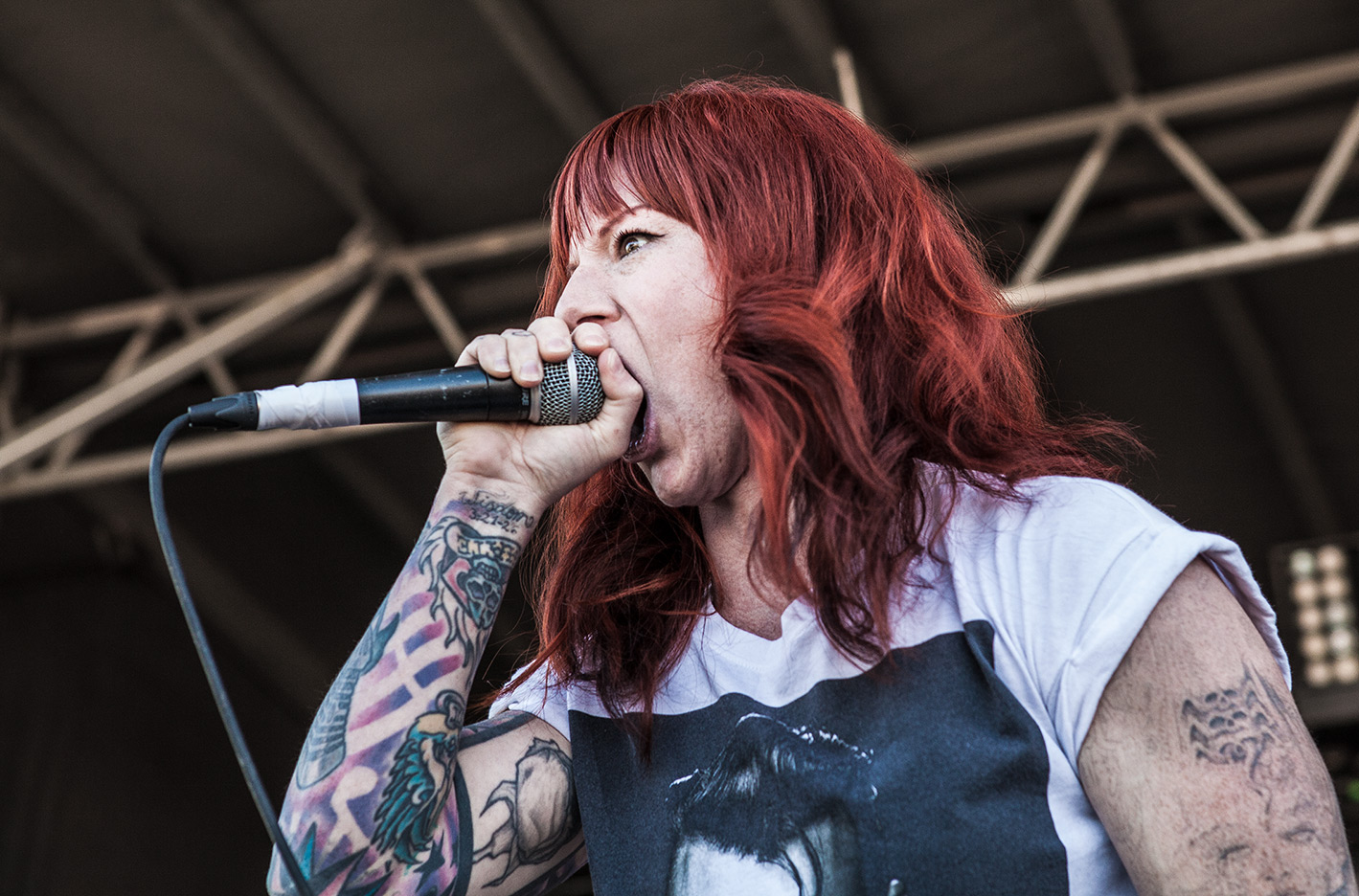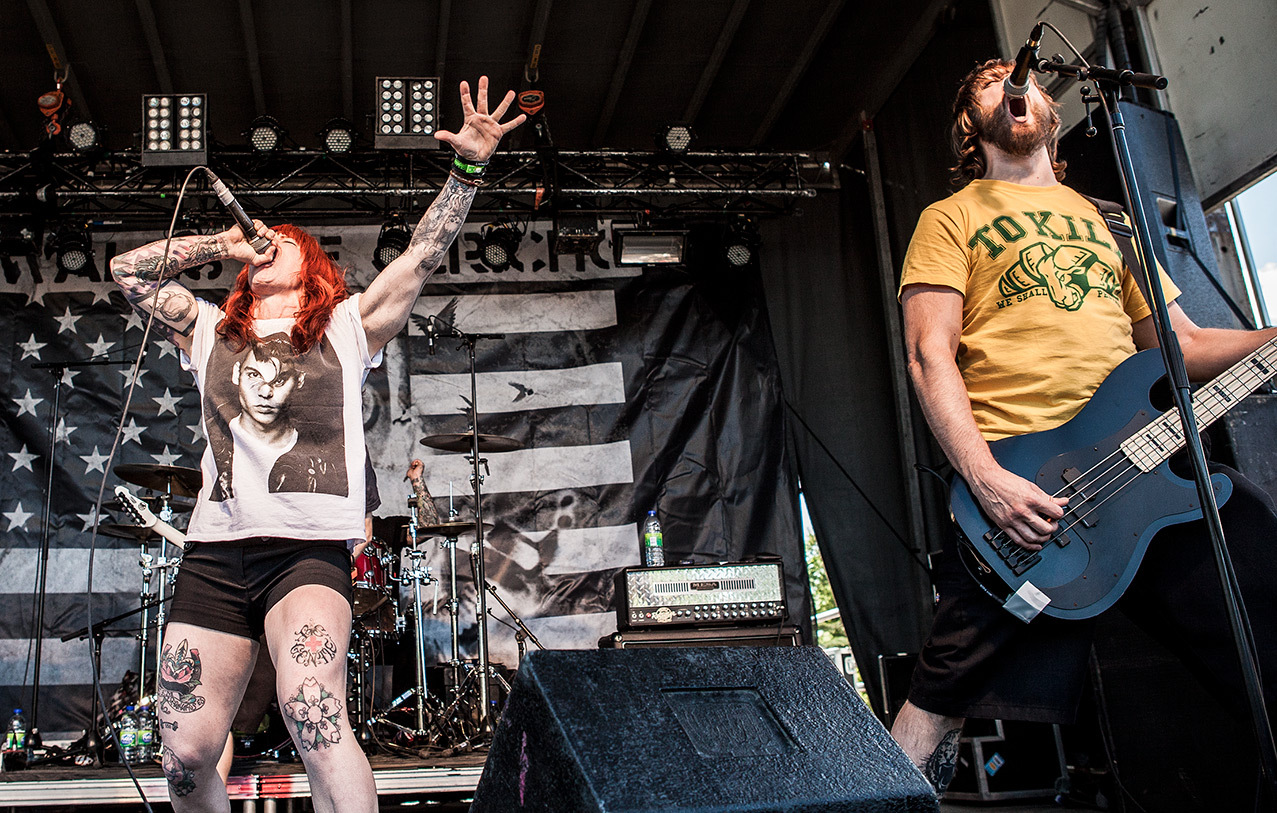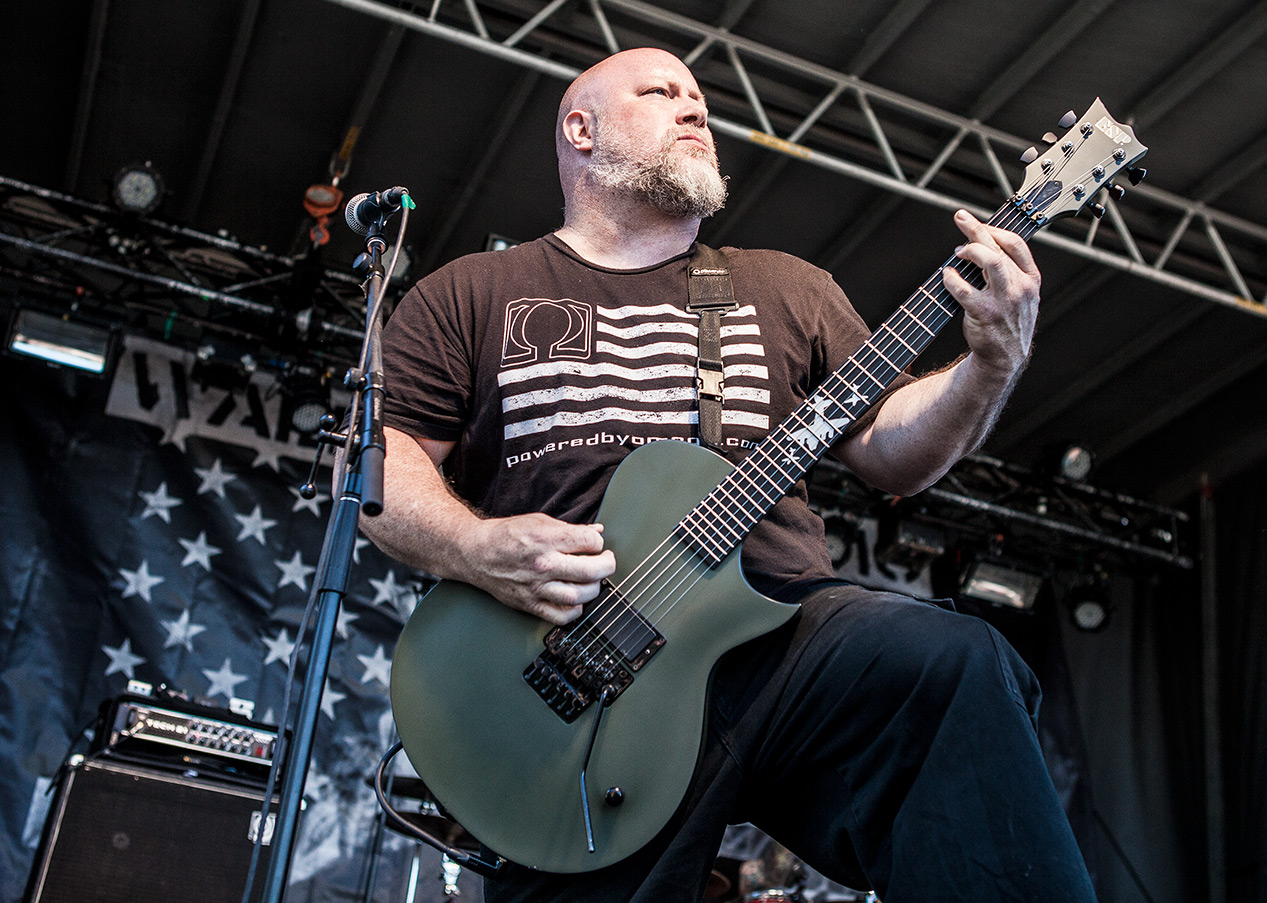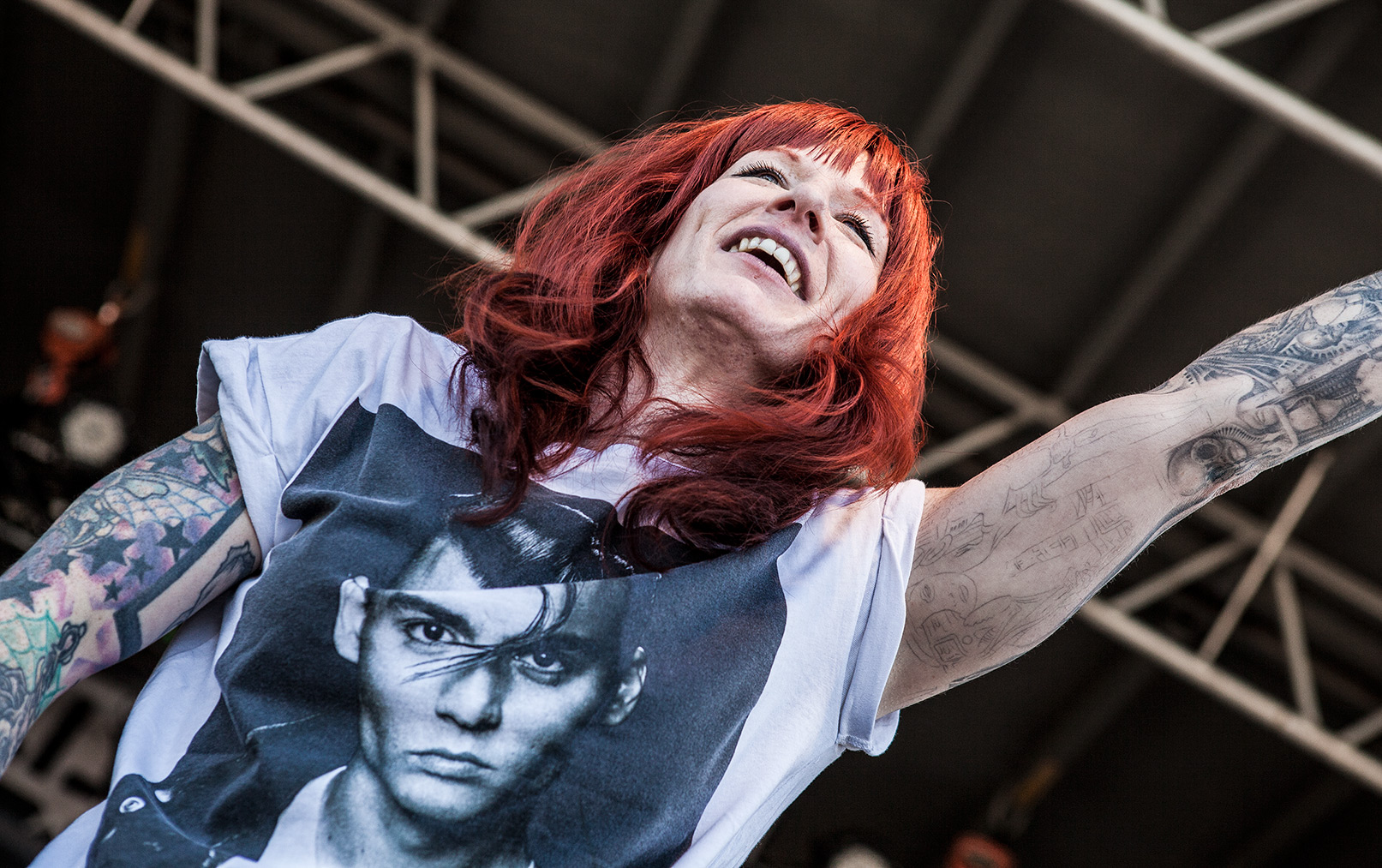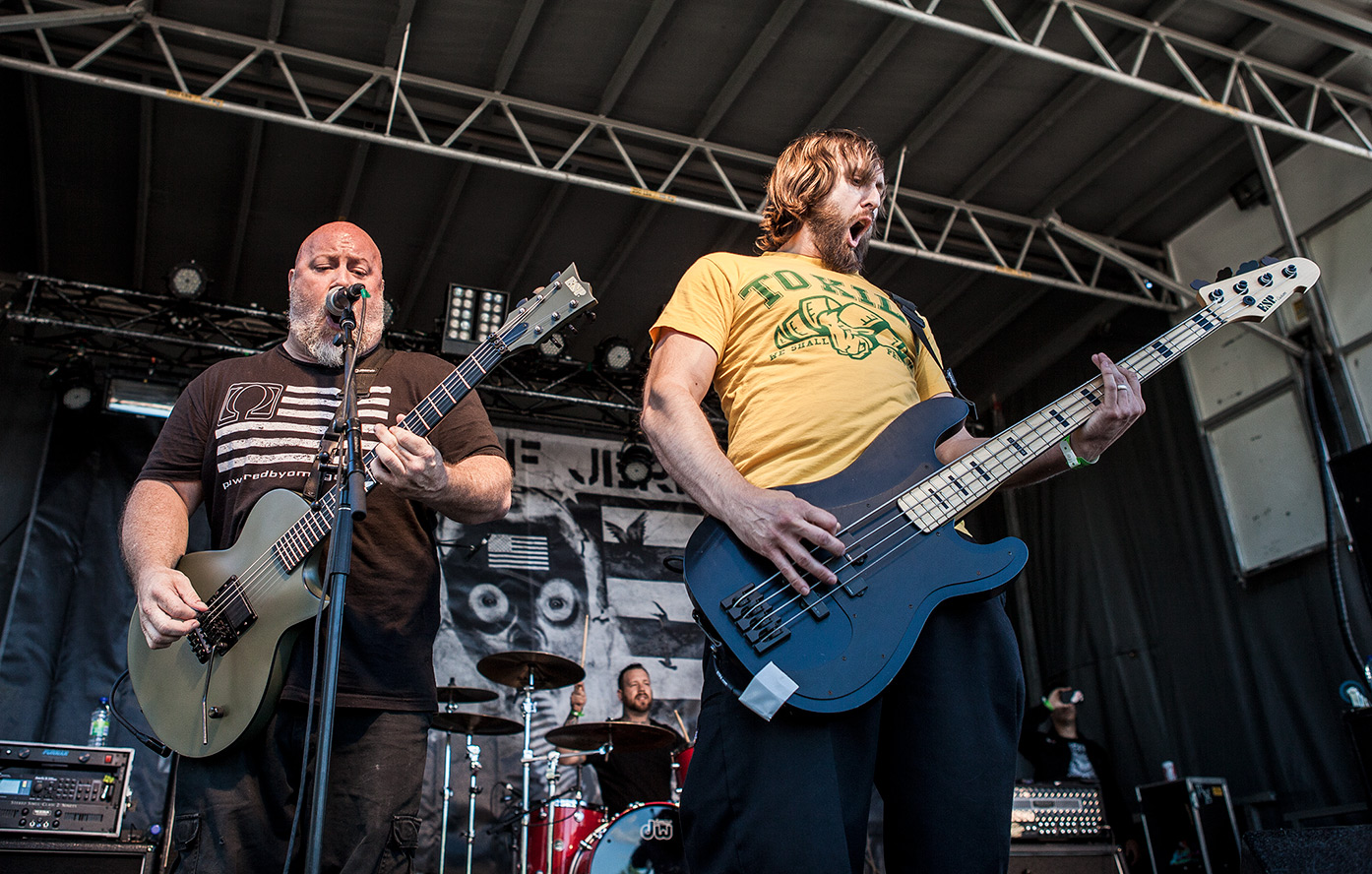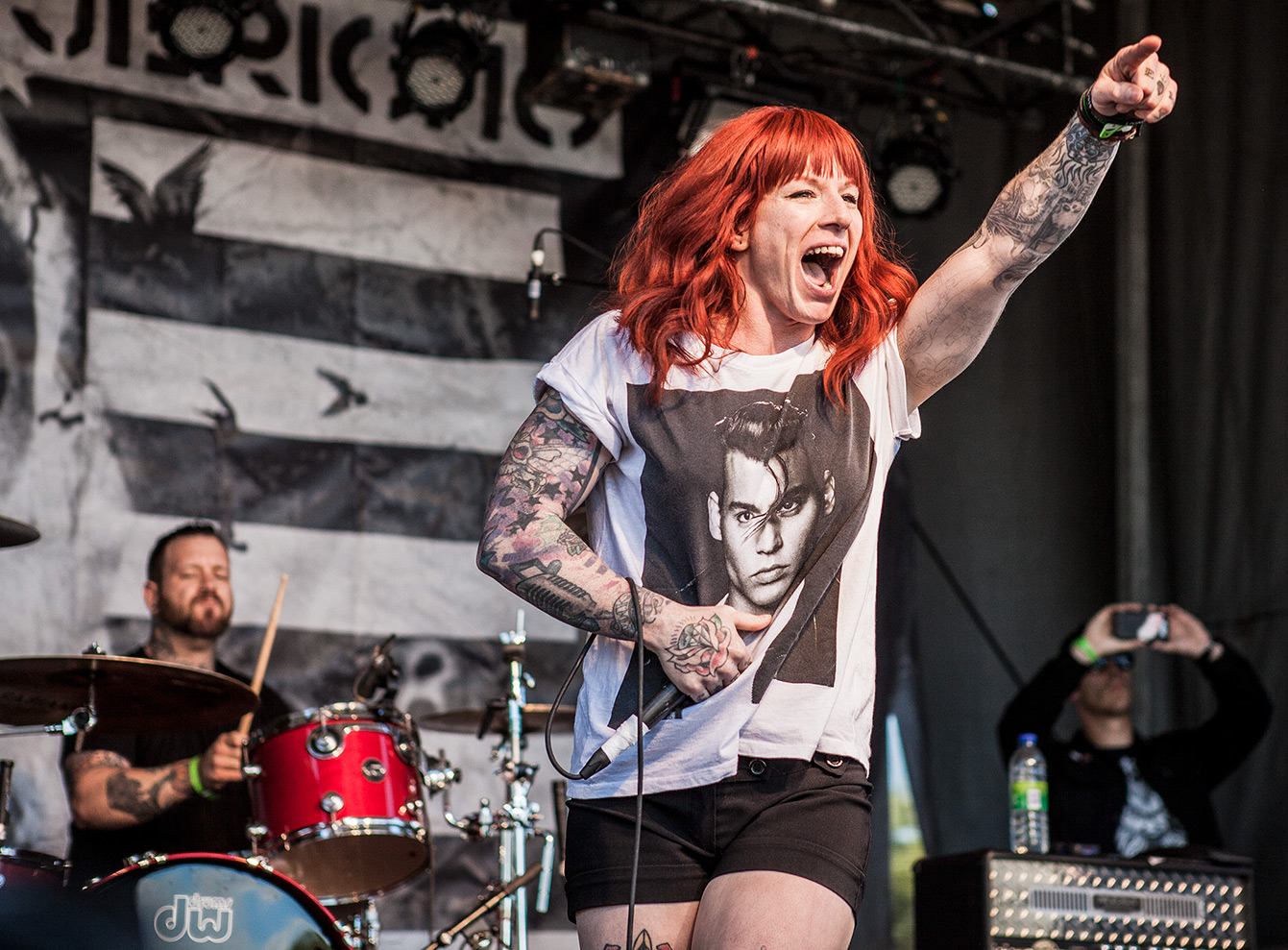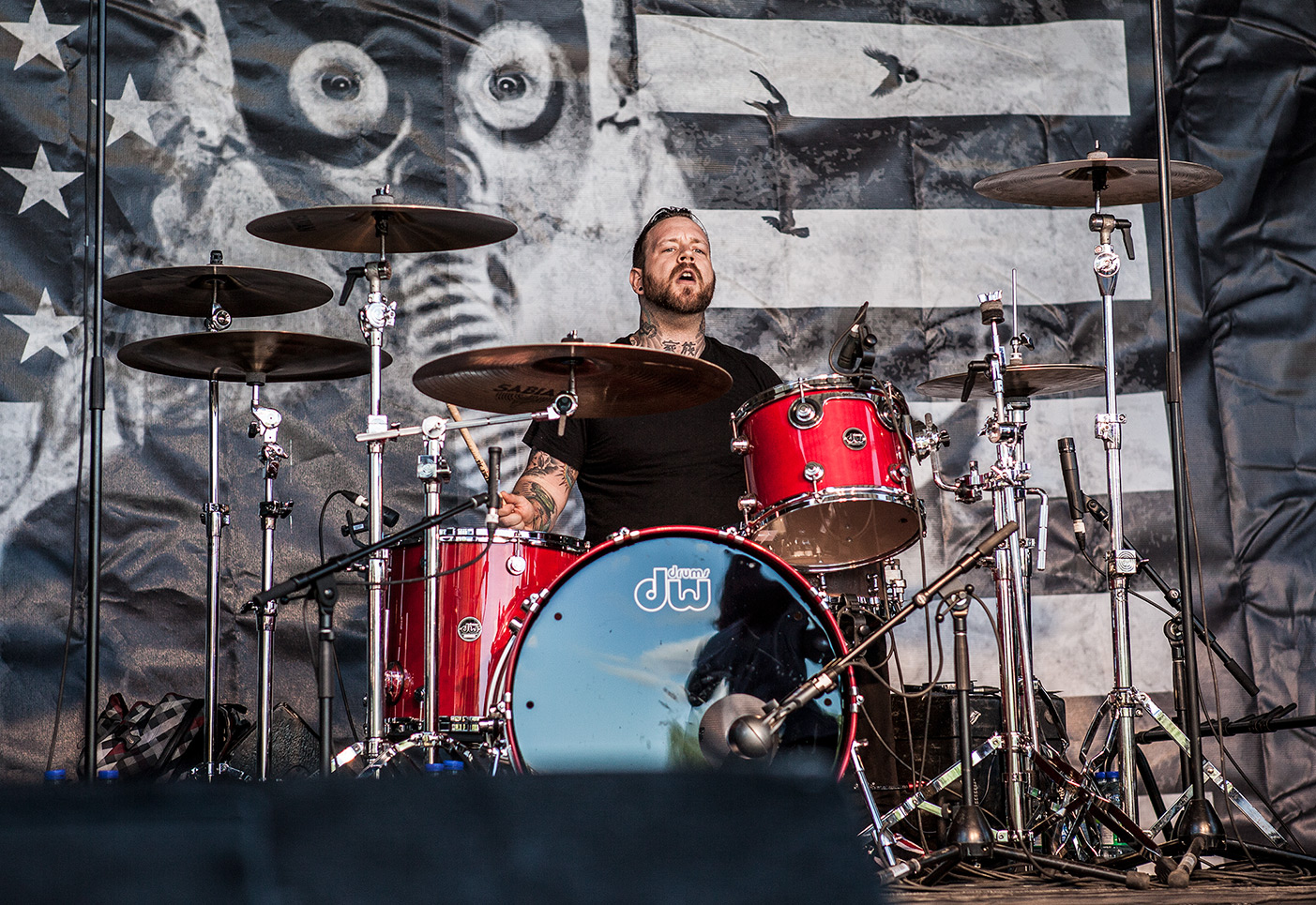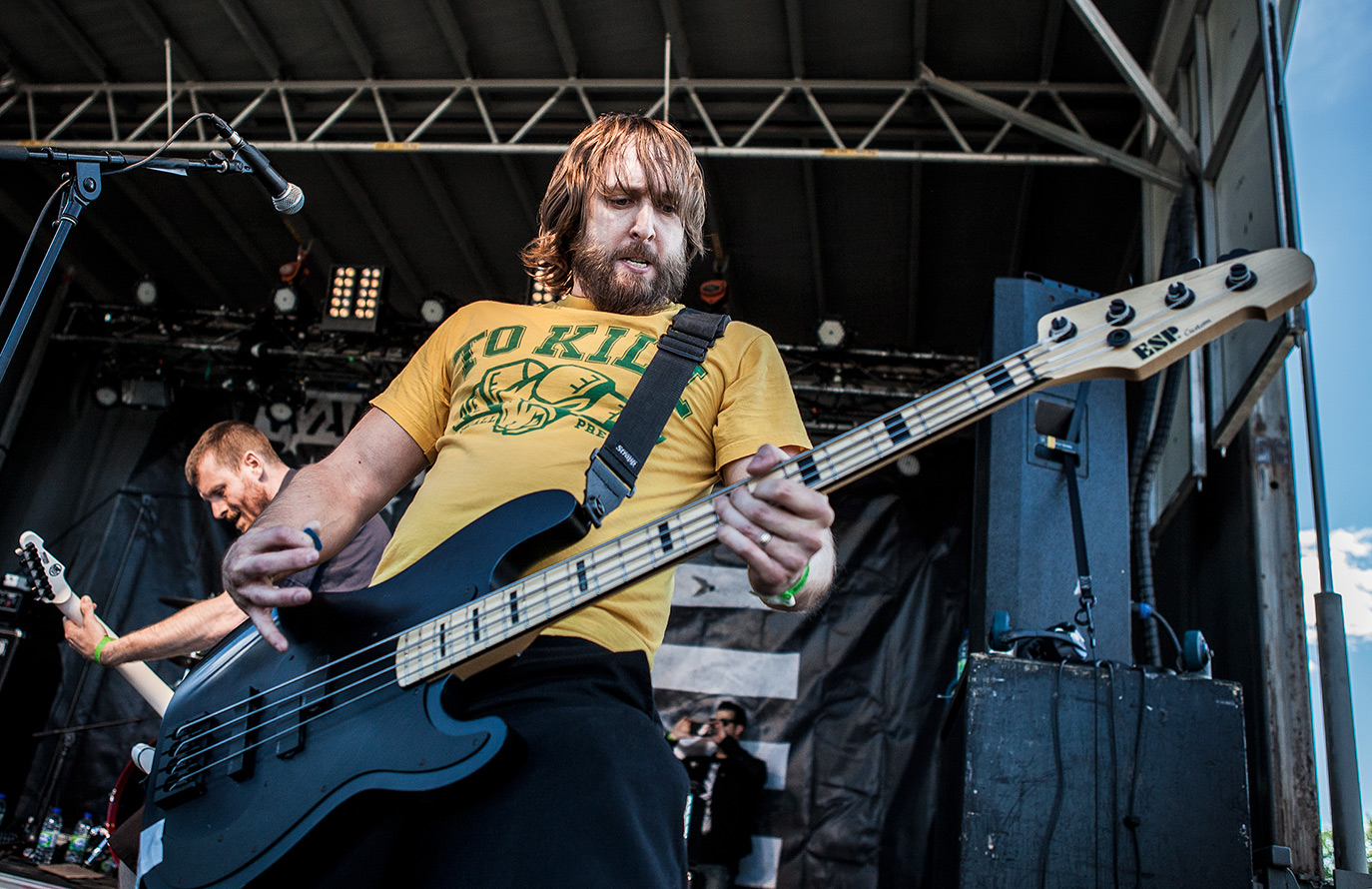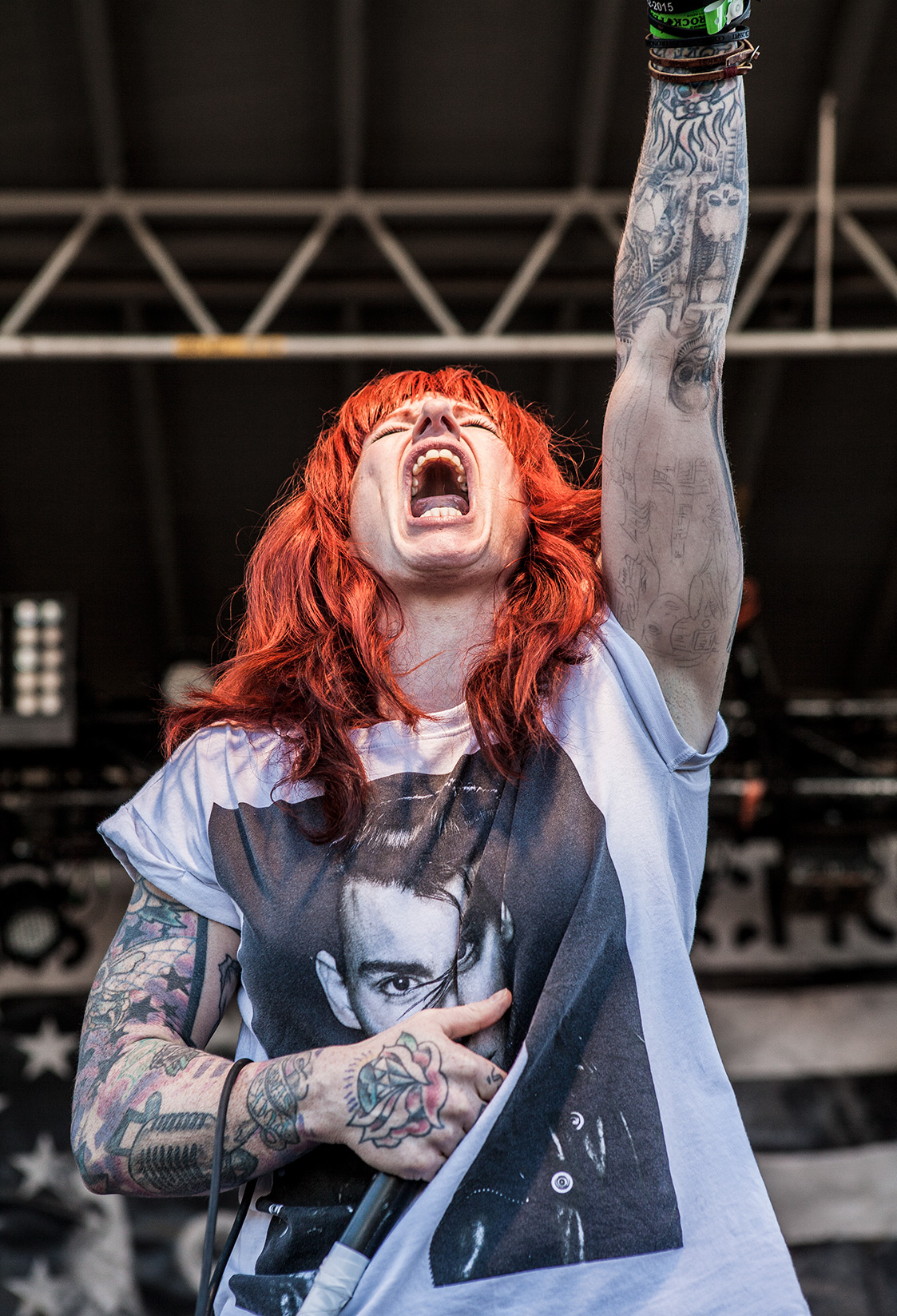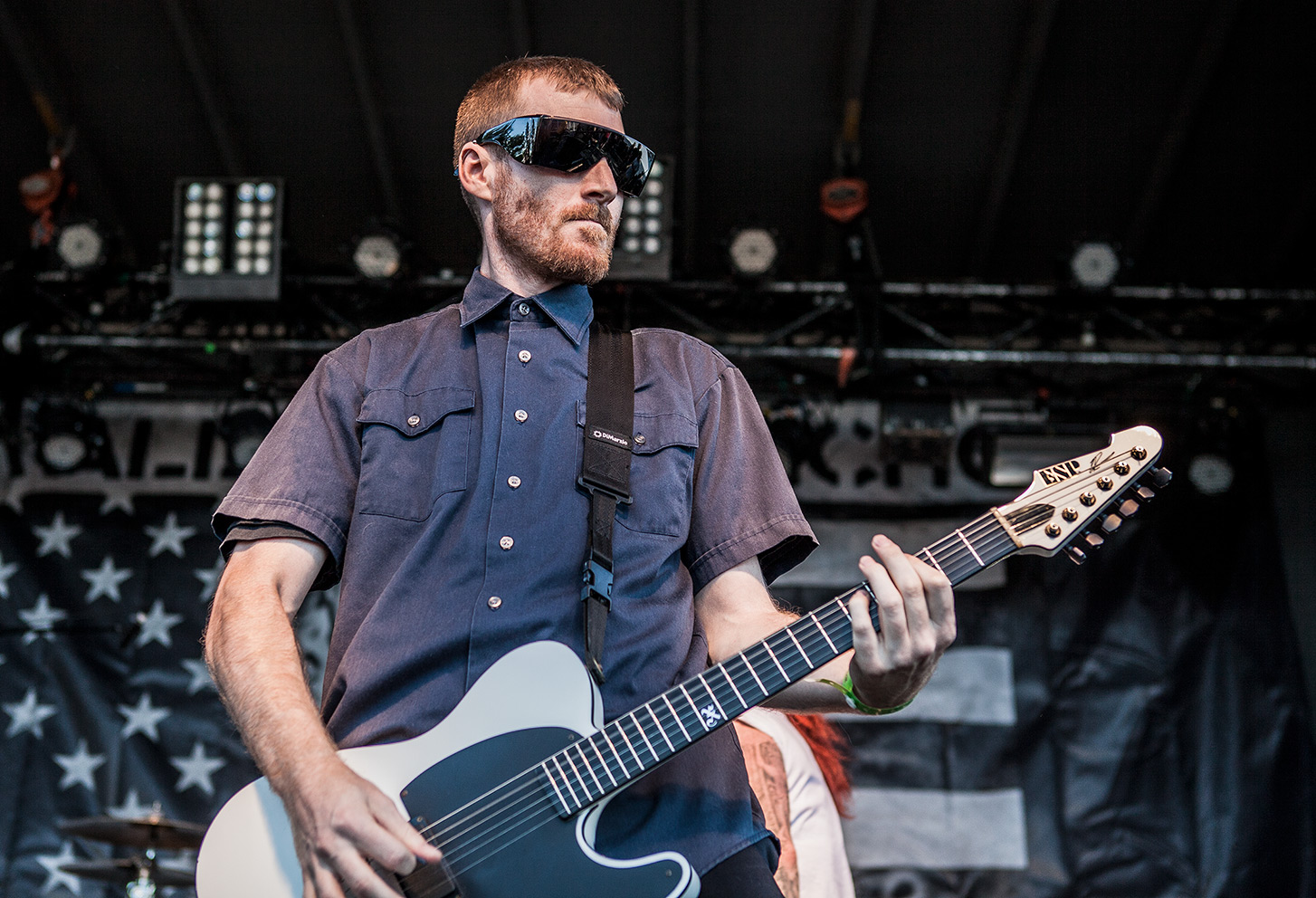 Walls of Jericho played at the Amnesia Rockfest 2015, on Friday, June 19th to a small but enthusiastic crowd in the late afternoon. The set was short in time, but gargantuan in its delivery. With their metal-tinged brand of American hardcore, they delivered on all fronts and if there had been a roof, they would have brought it down.
Check out our interview with Candace Kucsulain!
If you've been following Walls of Jericho, then you know that they haven't been the most productive band in recent years, their last album having been released in 2008. They are, however, working toward a new release, and they played "Relentless," which will likely appear on said album. Now, this track is still being touted as new, but the band has been performing it for a few years now, and that's totally fine because it is about cancer survivors and victims. The band is also very involved in raising funds for patients and their families.
But, WOJ is a very socially aware band and concern themselves with much more than just cancer. During their set, frontwoman Candace vocalized about sexual abuse, violence, and much more. The combination of her perfect warcry vocals with the powerful thrust and crunch of the band, she definitely rallied the heavy metal troops from the small stage.
It's unfortunate, because this is a top-tier band, but the energy they gave outshone the energy they received from the crowd. Don't get me wrong, the crowd that was there was there to see WOJ specifically, and they were energized, but given the time of day and the fact that Bad Religion was performing on one of the main stages, the draw just wasn't that big. There's no doubt that once WOJ releases a new album, they will command a bigger audience, especially since their music is so raw and aggressive.
If I have any bit of advice for you, go see this band live. They have some of the best raw energy I've seen from a band and it's clear that they're in this business to do more than collect a paycheck.
Rock Hard \m/