Artist Morglbl Album Tea Time For Punks Release Date: 26 May 2015
Label Free Electric Sound Genre Progressive Rock | Experimental Rock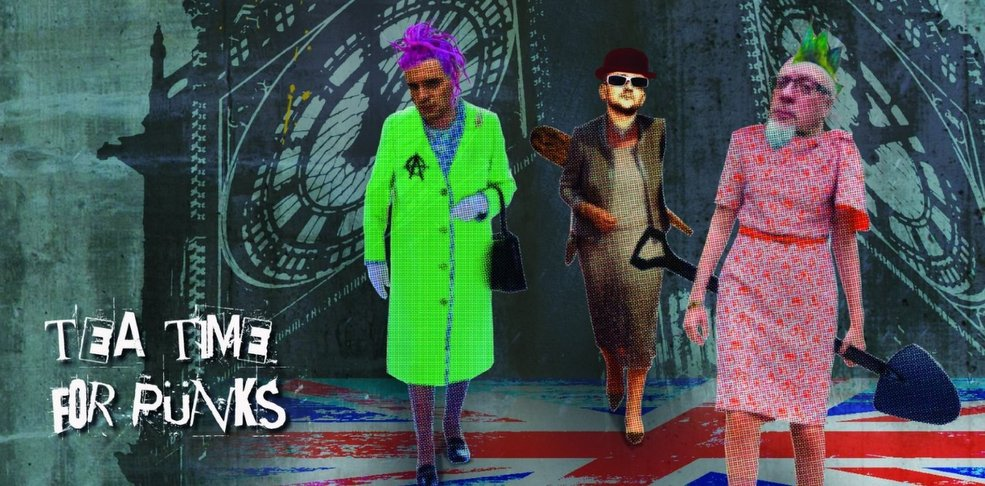 You wouldn't know it from looking at the album cover, but what's contained on Morglbl's sixth album, Tea Time for Punks, is a dream of explosive guitar work. Definitely a dream for fans of the fretboard.
The largely instrumental album, as the band is known to make, is an eclectic mix of genres, masterfully fusing the likes of jazz with thrash metal and progressive rock. And although the trio (guitarist Christope Godin, bassist Ivan Rougny, and drummer Aurelian Ouzoulias) gets quirky on several occasions, there's no doubt that they take their craft seriously.
Order Tea Time for Punks here.
It doesn't take a trained ear, just a bit of familiarity, to recognize some of the great virtuosos who've influenced the styles and sounds heard here. "Rood" and "Chinese Buffet" will have you thinking Joe Satriani, the title track will have you thinking of Satriani as well before taking a turn for a more Steve Vai flare, the riffs in "Mariachi's Burger" call to mind Nuno Bettincourt (while also paying "homage" to Lemmy Kilmister, and, last but not least, "Untoon That Geetar" touches on a bit of Eddie Van Halen at its midpoint.
So while the styles are apparent, the quirkiness of Morglbl can be attributed to the likes of Primus and Mr. Bungle.
The Verdict:
Tea Time for Punks is definitely something you should check out if you love fun yet technical instrumental songs. And if you're a fan of Steve Vai or Joe Satriani, then you definitely need to pick up this album. Of course, the French band has been around for 18 years, so you might already know about them. Beyond hardcore fans of this particular genre, there's an expiration date to how much you can listen to this.