Artist Grizzly Knows No Remorse Album Fat Glasses and The Leather Mustache Release Date: 24 April 2015
Genre Post Hardcore | Punk Rock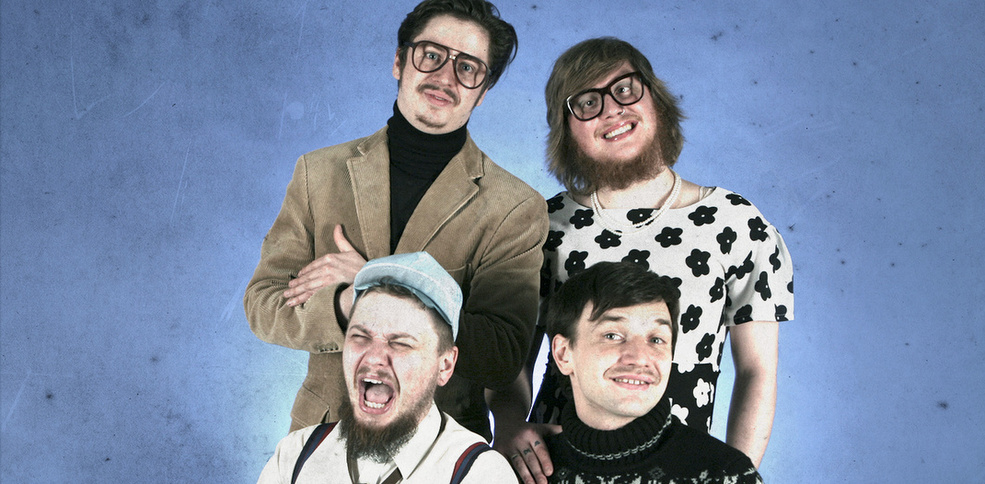 Punk, grunge, and dirty rock. I haven't heard good shit in this department in a while. Then I get an e-mail introducing me to the wacky, hardcore, bearded, musical masterminds of Grizzly Knows No Remorse. Mind Blown.
This Russian underground metalcore screamo group delivers all the signature hardcore sound fans who follow Motorhead, Norma Jean, and Everytime I Die crave. The band looks like a group of scrappy indie punk rockers. Their sound is raw, fresh, and entertaining as hell. Catchy lyrics combined with upbeat crazy music and wacky videos create a truly entertaining masterpiece you won't want to miss. They are a refreshing change from monotonous crap flowing through the punk rock genre today.
If you want to get your lips wet before Fat Glasses and The Leather Mustache drops, make sure you check out their previous work: Flashback And Hangover (EP) 2009, "Watch Me Playing Rock 'N' Roll" (single) 2010, Bearotica (LP) 2011, Flashback and Hangover (EP) 2009.
The band's new album drops May 26, 2015. Make sure you follow these guys. You will not be disappointed!
Find them online:
Purevolume
N1M
Bandcamp