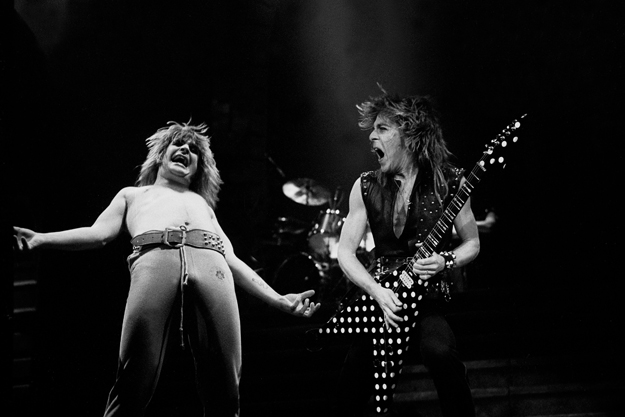 As we informed you earlier, there is a tribute album coming out to honor the late Ozzy Osbourne and Quiet Riot guitarist, Randy Rhoads. And the album, Immortal Randy Rhoads – The Ultimate Tribute, is chock full of big names in heavy metal. Sounds great, right? Well, you might have second thoughts after listening to the first single, "Crazy Train," featuring Serj Tankian, Tom Morello, Rudy Sarzo, and Vinny Appice.
"Crazy Train" is streaming now over at RollingStone.com.
The overall consensus is that Serj Tankian, god bless him, sounds horrible in Ozzy Osbourne's role as lead vocalist, and Tom Morello, guitar master that he is, put too much of his own flair in a song that is supposed to be a "tribute." Yes, it's good when artists put their own spin on a cover tune, but only if it's good. This version of "Crazy Train," however, stuck too close to the original for anyone to say that they were trying to make it their own.
Anyway, check out the tune and let us know what you think in the comments section below.
Immortal Randy Rhoads – The Ultimate Tribute will be released on March 3, 2015, via UDR Music.
Rock Hard \m/