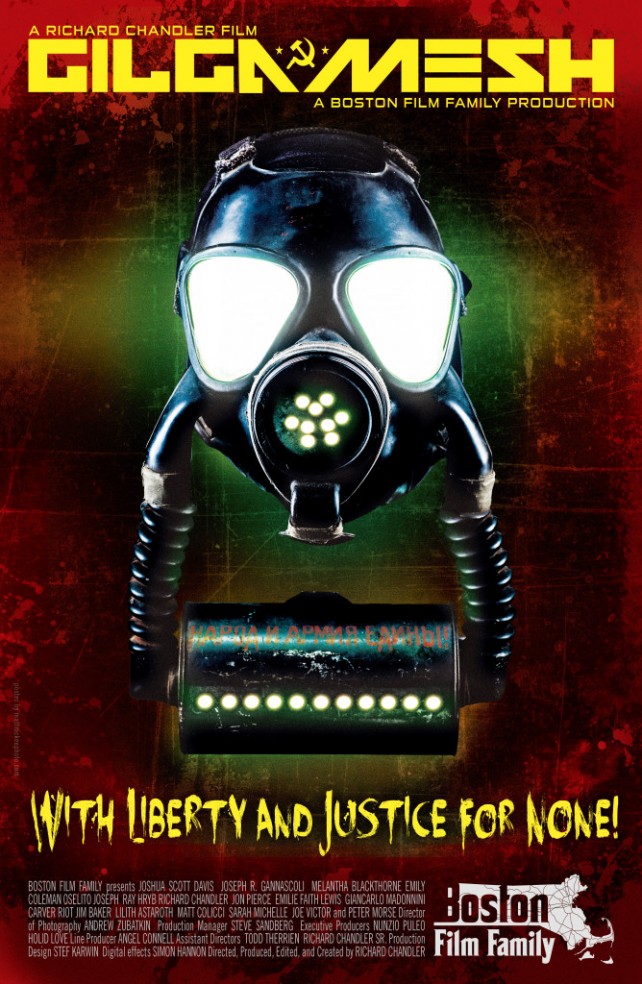 We've been following Richard Chandler's sixth feature film, Gilgamesh, for some time, even giving it a review for you Yellers. So, we're tickled to the spleen to let you know that LeglessCorpse Films has picked up the indie film for distribution and will be available on VOD and limited-edition signed and numbered DVD on February 3, 2015.
Produced, written, directed, edited, and starring Richard Chandler, Gilgamesh is a mixed genre movie that contains an unusual hybrid of sci-fi, fantasy, horror, exploitation, and political thriller.
Gilgamesh Synopsis:
A military expedition in Siberia gone wrong. The existence of humanity is in peril as Inanna, Sumerian goddess of lust and war has summoned a giant meteor to destroy the planet, after being accidentally set free from her ancient prison.