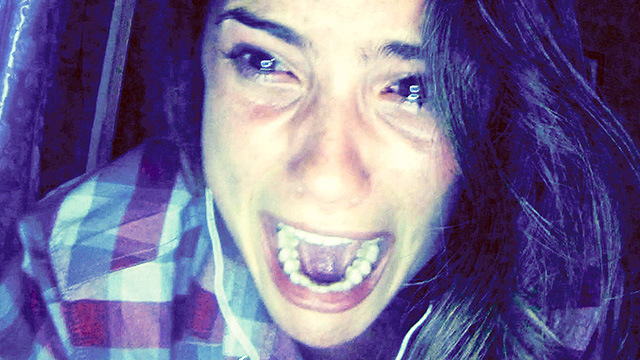 You can forget the title Cybernatural from this day forward because Universal has decided to re-title the bloody thriller for marketing purposes. That's right! A new title they feel will attract Facebook users to see the Levan Gabriadze directed film early next year.
After acquiring it from Blumhouse, Universal has now officially re-titled Cybernatural to Unfriended. Does it sound more appropriate? Indeed it does since the film is about six high school friends who deal with a malevolent force that haunts them during a session on Skype. Unfriended is scheduled for release on April 17th, 2015. The film stars Shelley Hennig, Renee Olstead, Will Peltz, Courtney Halverson, Matthew Bohrer, Heather Sossaman, and Jacob Wysocki.
You can read our review here, or dip into our interview with the director that we conducted at Fantasia 2014.