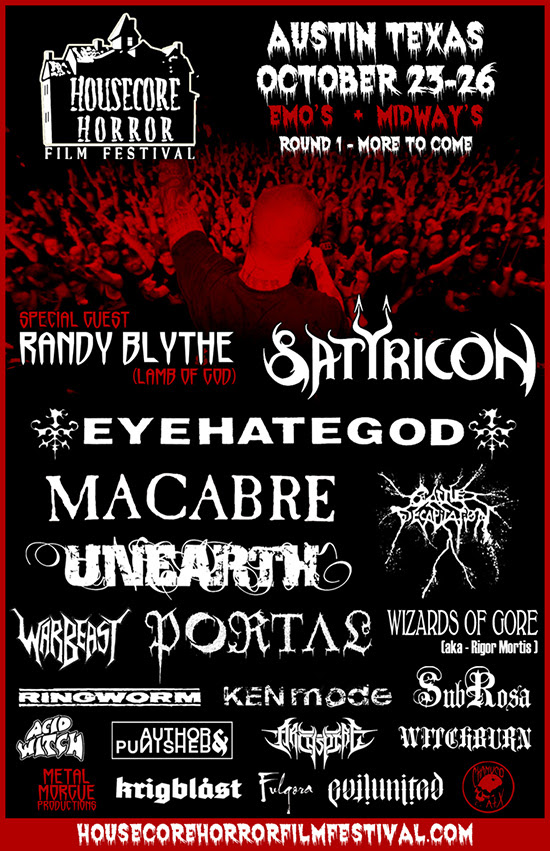 Cattle Decapitation will perform a brand new song off their upcoming 2015 Metal Blade release at the mid day show of the Housecore Horror Film Festival. The show will be at Midway's on Friday, October 24th, with Unearth, Brian Posehn, Origin, fellow San Diegan and friend Author & Punisher, and Evil United! The band is looking forward to debuting new material for the festival crowd.
Later that same evening, Cattle Decapitation's vocalist Travis Ryan will be performing vocals with Wizards of Gore (the legendary gore thrash act Rigor Mortis under a different name) for his all-time favorite Rigor Mortis track, "Foaming at the Mouth," making this the band's first time playing the song in over 25 years!
Friday, 10/24 – Midway's (Day show)
Unearth
Cattle Decapitation
Brian Posehn
Origin
Author & Punisher
Evil United
Get your tickets here.
Friday, 10/24 – Emo's (Night Show)
Voivod
Portal
Wizards of Gore
Subrosa
War Master
Get your tickets here.
Rock Hard \m/