Before there was Scatterbrain, there was Ludichrist, a little-known, underappreciated band outside of certain circles. While the lineup and style focus changed considerably in their short, two-album existence, they are often credited with being the first metal band to incorporate rap, in their song "Green Eggs and Ham" on their debut album, Immaculate Deception (1986).
Watch the teaser video in the player above to get a feel for how important this band was.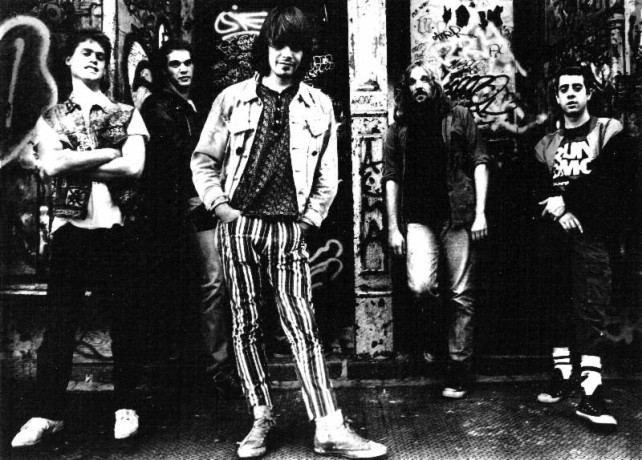 Noted for deviating from the traditional New York Hardcore sound, Ludichrist developed an important brand of hardcore punk that fused massive amounts of heavy metal to it. Needless to say, these two albums are essential and required listening for any punk or metal fan — it's your heritage, brothers and sisters! Unfortunately, they're rare and have long been out of print — until now.
Dead City Records has teamed up with Ludichrist to re-release the Immaculate Deception and Powertrip (1988) in a double CD format, with each album on its own disc. The double disc also comes with a full-color booklet with lyrics, photos, flyers, and more. Oh, and being that it is 2014, the albums will soon be available for digital download via iTunes.
While you're ordering the double disc at the Dead City webstore, check out the new Ludichrist merch.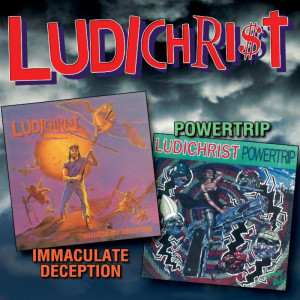 Last weekend, the band celebrated the release with a performance at the annual Black N' Blue Bowl 2014 in Brooklyn, New York. Vocalist, Tommy Christ, stated:
Thirty years after we first started, our two albums have been re-released and we got to celebrate the event with a 1,000 plus friends, old and new, at the Black N' Blue Bowl! Those albums have been hard to find for a long time, and it's pretty cool that they're back. I may even buy a copy.
About Ludichrist:
Hailing from New York in the early 1980s, Ludichrist was one of the preeminent bands bridging the gap between metal and hardcore. Behind two full-length albums and global touring, it didn't take long for the band to cement itself as a legendary act in the most important decade ever for hardcore/metal music.
Rock Hard \m/