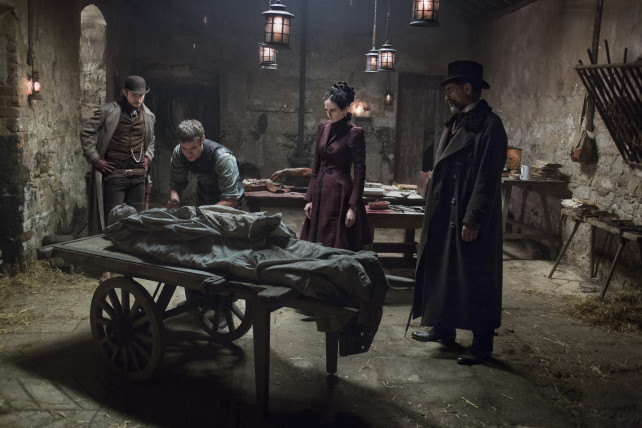 I haven't given up on you, Showtime. I've stuck with you through seven seasons of Californication, a show that rivals Game of Thrones with the amount of misery it subjects its characters to. I watched eight seasons of Dexter and Weeds, shows that only rival each other with the amount of misery they subject their audiences to. And I actually enjoyed The Tudors. You can take away my "Likes Good TV" card that I earned through making Deadwood, Breaking Bad, and Mr. Show my favorite shows now.
I know that, to pessimists, Showtime creating a show based around characters like the Frankenstein monster, Dracula, and Dorian Gray sounds like the company president stood up one day and announced "To destroy our audience's present, we must first destroy their pasts!", but Penny Dreadful, set to premiere on May 11, 2014, has some pretty decent talent behind it, namely John Logan. To those unfamiliar, John Logan is the guy who wrote films like Bats, Gladiator, The Last Samurai, The Aviator, Sweeney Todd, Rango, Coriolanus, Hugo, and Skyfall. Add in the fact that Sam Mendes is executive producing the show, and I think it's in good hands.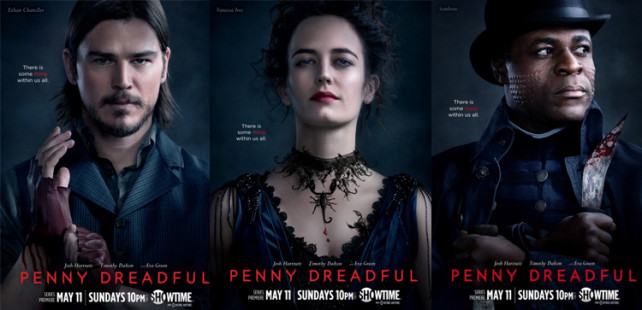 There are numerous teasers and production blogs on Penny Dreadful's YouTube page, and it all looks pretty cool. I dig Eva Green in anything, and it seems like they're doing a really good job with the production design. To be honest, the mix of eroticism and violence makes it look like an Alan Moore adaptation.
But don't tell Alan Moore that. He wouldn't understand.