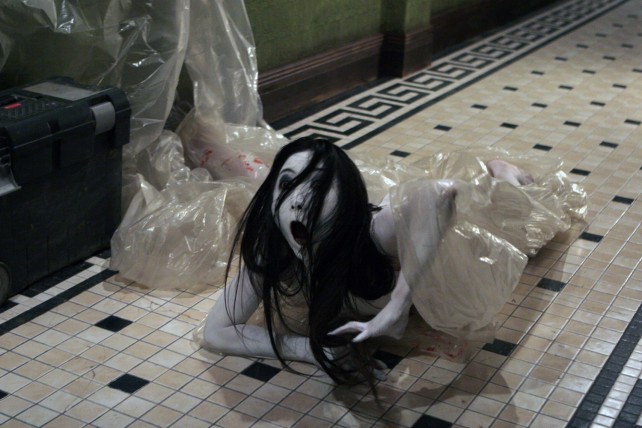 Remakes, reboots, and reimaginations, whatever you want to call them, will always and forever be apart of the horror genre. There's no chance in hell that you won't at least see one in your lifetime, and when you watch it, it'll destroy the memories you had of the original. Producers will risk your precious memories at all costs because they know it's usually going to be a money-maker. We here at Yell! Magazine have never been fans of that movement, but we'll keep covering remakes since it's in our job description.
We could easily make more noise on another movie like Oculus, however, a Japanese horror classic like Ju-on: The Grudge cannot be ignored, in my opinion. Why? Because it's one of the first movies I saw that brought a different style to ghost stories. So, I have no choice but to bring you an update on the new Grudge reboot that already has Sam Raimi, Rob Tapert, and Taka Ichise tapped as producers.
According to the reboot's writer, Jeff Buhler, the approach of the movie is to push the mythology forward, and not remake the original and the 2004 American version that starred Sarah Michelle Gellar. Which is good news to my ears.
He said via FEARnet:
The first thing I would say is that, we're not approaching this as a remake of the Sarah Michelle Gellar film, or a remake of the Ju-on film… This is pushing the mythology forward, while keeping the concepts and spirit of those movies, yet finding a new way to tell a story within that world, which is exciting… New characters, new ghost, and a new mythology…
There's still no word on the street on who will direct The Grudge reboot, but don't expect Japanese director Takashi Shimizu to be completely out of the picture yet. He could potentially return and helm the project once again.
Stay tuned to Yell! Magazine for more updates to come.