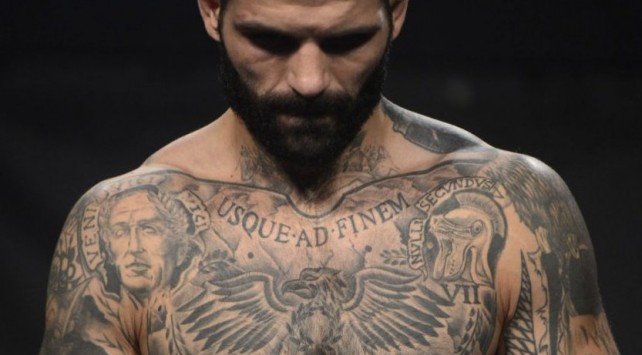 We here at Yell! Magazine unquestionably love tattoos. If you've ever seen our weekly Suicide Monday feature, you know this. We also have an affinity for the UFC, and pretty much anything to do with the world of MMA. And if you've ever watched a UFC fight, then you've surely noticed the number of tattooed men. So, while we usually focus on tattooed women and news from the UFC, today we're bringing you some of the best UFC tattoos and the men who wear them.
Why do UFC fighters get tattooed? For the most part, it's probably for the same reasons as anybody: pride, heritage, honor, etc. There are, however, potentially other reasons too, such as to display toughness (because getting ink hurts) and to show your discipline (Muay Thai, Jui Jitsu, Kickboxing, etc.).
Tattoos have been a pretty hot-button issue in the UFC this past year. President Dana White has had to comment on "Brown Pride" vs. "White Pride" tattoos and tattoo artist Christopher Escobedo has sought compensation for his original work (on Carlos Condit) appearing in the UFC Undisputed video game.
With UFC 167: St-Pierre vs. Hendricks on the way, you might expect to see GSP's tattoos here, but the truth is, his are pretty lame. Hendricks on the other hand, has no tattoos (or at least none of importance for our purposes).
In no particular order, here are some of the best tattoos in the UFC, the 2013 edition.
No.12 Carlos Condit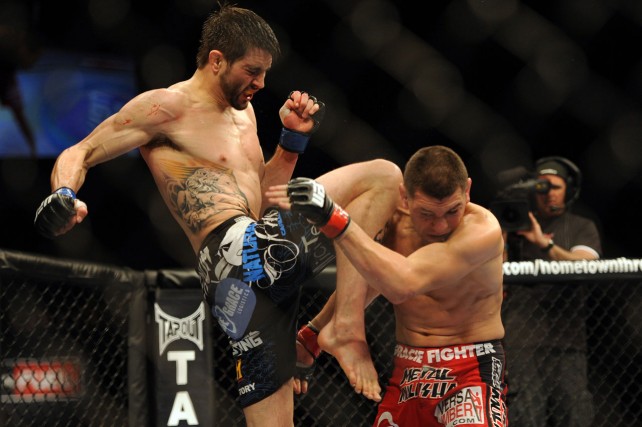 Since Carlos Condit's tattoo has been center stage in a legal battle, let's start there. His tattoo is of a lion and was designed by Christopher Escobedo. Escobedo has been seeking compensation for the tattoo being represented in the UFC Undisputed video game, and he's won $22,500, but he's appealed the ruling.
No.11 Chris "The Crippler" Leben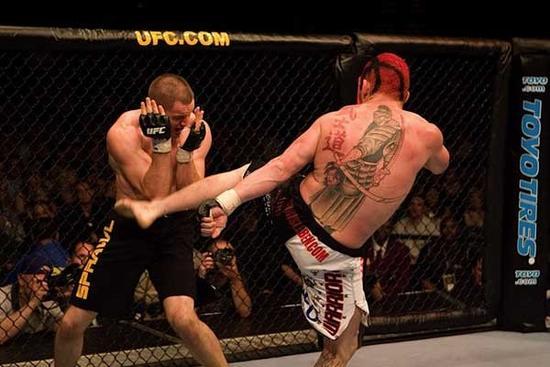 Chris Leben loves ink and has been covering himself in it since graduating from TUF. His most notable piece is his large back piece that most people think is a samurai, but it's not. Here's Leben on the matter:
The painting that I had tattooed on me is Genghis Khan, done by an actual Mongolian guy, but everybody assumes it's a samurai. For the first six months that I had it, I kept going, 'No, it's actually a Mongolian.' Finally, it was, 'Oh, I love that samurai.' 'Oh yeah, thanks.' Technically, it's a Mongolian, but who knows the fuckin' difference? I know I don't.
No.10 Frank Mir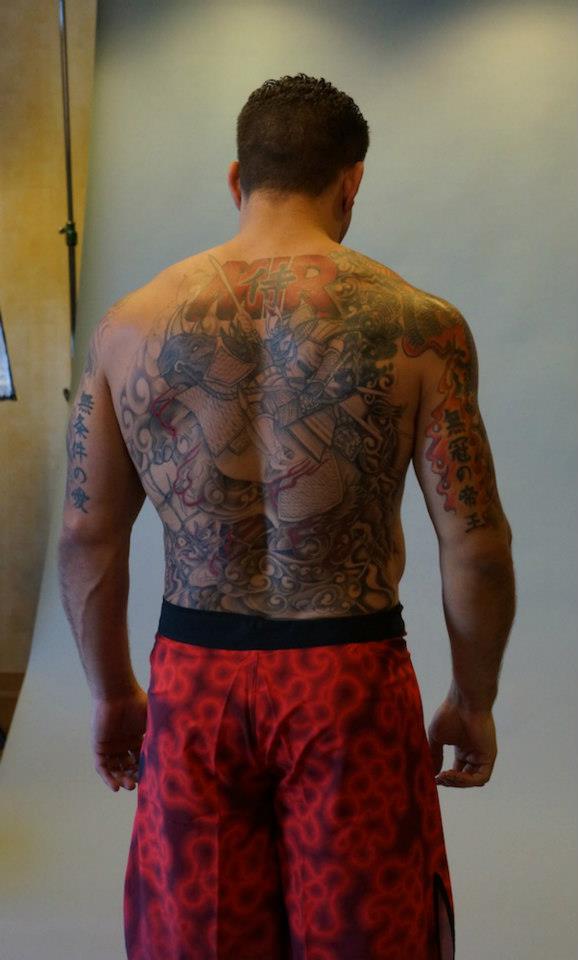 I'm not exactly up on my Japanese history, if this is even Japanese, but the tattoo on Frank Mir's back is pretty amazing and detailed. The biggest thing wrong with it is his name scripted at the top. Some "critics" also say that the bottom portion of the finished product is worse than it was when it was an outline.
No.9 Thiago Silva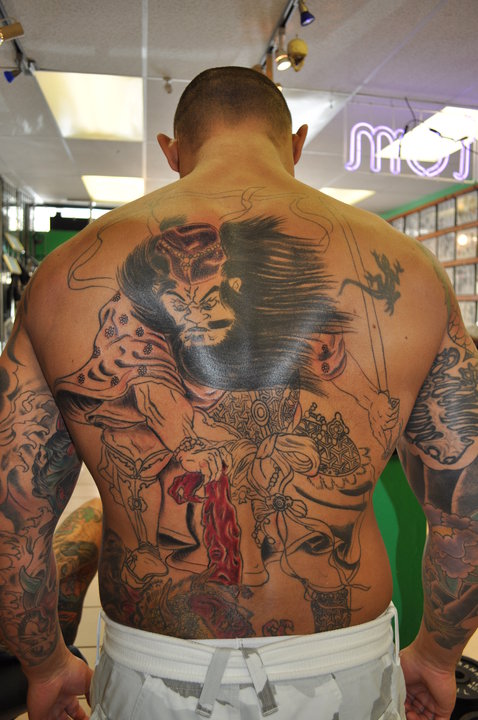 Thiago Silva's tattoo is of a samurai fighting a demon, and it represents power and strength. Alex Moretti is the artist who made Silva's concept a reality. Once it's all filled in, there's no doubt that this will be a tattoo that demands attention.
No.8 Fabricio Werdum

After defeating Gabriel Gonzaga, Werdum got this dragon tattoo put on his arm. It's a beautiful tattoo in so many ways, namely its color and detail.
No.7 Benson Henderson

You're right. Angel wing tattoos on the back are usually reserved for women, just like the tramp stamp is. However, Henderson's angel wings are pretty badass looking, especially with almost bloody looking joint where they would attach to his back if they were real.
UFC tattoos in 2013 continue after the jump. Who would you like to see next?