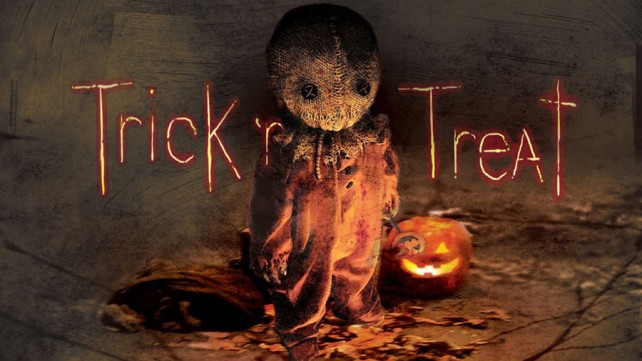 Ladies and gentleman, listen up! FearNET, the premier TV channel for all things horror, is bringing it this Halloween, and taking over the scene starting on the 1st of October.
That's right! FEARtober kicks off in a little over two weeks, and horror fans will be entertained with 31 days of movies, short films, exclusive downloadable content, polls, and prizes. Featured films include genre hits like The Monster Squad (Oct. 6), Friday the 13th (Oct. 13), The Last Exorcism (Oct. 16), Detention, Saw (Oct. 26), and Insidious.
Best yet, if you plan on staying in on the 31st, the fan-favorite 24-hour Trick 'r Treat Marathon is set to return with a handful of new shorts filmed exclusively for FearNET.com by director/writer Michael Dougherty.
The website will also be streaming a variety of short films, including a series of shorts made exclusively for FEARnet by TRICK 'R TREAT creator Michael Dougherty, illustrating the rules of Halloween, and the gruesome consequences that await those who choose to ignore them.
Lastly, fans will be able to enter the Free Stuff FEARtober Sweepstakes for a chance to win daily giveaways, with prizes such as DVDs of Tales from the Crypt, The Friday the 13th collection, the Saw Box Set, and much more.
Visit FearNet.com for more details.