It's starting to feel and look like Fall in Canada. The leaves will be orange-y soon enough, temperatures are easing off, and sports like football are in full swing, with hockey to follow soon enough.
Sure, the pandemic is still raging courtesy of the delta variant, but Canada isn't in full lockdown. If you bet on Queen's Plate horse racing, you saw fans back in the stands. And while borders are still air tight, there's plenty to do inside the country — one of which includes catching a movie.
The pandemic reshuffled the movie release calendar and now that attendance is allowed in more theaters, film studios have jam-packed the remainder of the year with hit attractions. Here's which flicks you should circle on your calendar right now:
James Bond: No Time To Die — October 8
Perhaps no movie has been delayed more by the virus than No Time To Die, the last installment of James Bond featuring Daniel Craig as the title character. This one was supposed to be released in April 2020, right after this madness ensued. After four different delays, all signs point to it actually releasing in a few short weeks.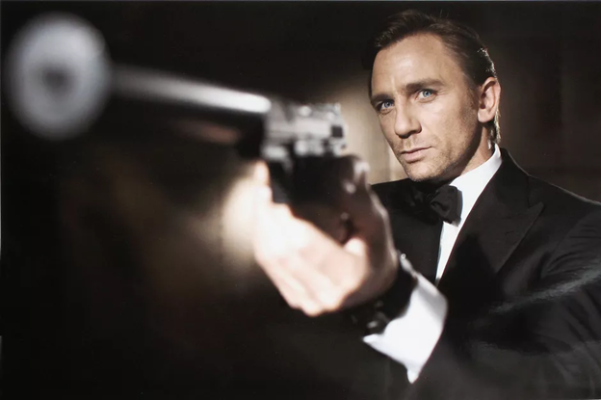 License Owned by CNET
Eighteen months after its original release date, we're still stoked to see Craig say farewell to the iconic character. His first foray into the franchise, Carino Royale, was an instant classic that brought back the series from the dead after the terrible Die Another Day edition.
Unlike many movies in the pandemic era, No Time To Die will be exclusive to traditional theaters. Most provinces and cities in Canada have reopened indoor seating but check with your local cinema beforehand just to be sure Bond will be attendable.
Halloween Kills — October 15
At the start of the article, we touched on the Fall season. Of course, one of the hallmarks of the Fall is Halloween. Welp, no scary movie is more associated with the "holiday" than the aptly-named Halloween franchise. Yes, serial killer Michael Meyers is back and he's once again trying to kill Lorie Strode — the same one from the first movie in 1978.
If you're not ready to head back to an indoor movie theater or just don't want to pay for overpriced popcorn and soda — hey, we don't blame you — you should know this movie will be available to stream the day of its release. Peacock will have it on October 15.
One problem, Peacock is currently only available in the United States. Fear not, there are VPNs easily available online to flip your IP address from Canada to a US one. This could be an alternative route if you want to bring the frights home around Halloween time.
Spider-Man: No Way Home — December 15
Ah, yes, you knew a superhero flick was going to make this list, didn't you? Marvel movies are one of the few remaining attractions at the box office and few IP's compare to the "friendly neighborhood" Spider Man.
License Owned by IGN
Rumors have swirled that this movie will feature the two actors that previously played the character — Tobey Maguire and Andrew Garfield. No one knows whether leaked images of the two on-set, alongside current actor Tom Holland, are real or manufactured and we might not get an answer until December 15. How's that for anticipation?
The Matrix Resurrections — December 22
A lot has changed since the first Matrix movie was released in 1999. The movie's plot line of life being a simulation is actually entertained by smart folks like Elon Musk. CGI has certainly leaped forward and we're excited to see how modern-day graphics bring the Matrix world to life even more in 2021.
What hasn't changed since 1999, though? Keanu Reeves! He's barely aged and kicks as much ass today as he did then, especially in the John Wick franchise. While we're quick to criticize Hollywood for revitalizing old IP for a quick cash grab, this sequel actually makes sense given all that's transpired post-original Matrix.
Plenty of other movies — Dune, Ghostbusters: Afterlife, West Side Story — just missed our cut. Between them all, you should at least find one movie to cozy up for and watch before 2021 closes out!