State Faults will release their sophomore album, Resonate/Desperate on November 12th. To help tease that upcoming release, the post-hardcore band has released the evocative track, "Meteor." Guitarist/Vocalist Jonny Andrew stated:
In writing 'Meteor', we really tried to capture the intensity and aggressive nature of a panic attack. The new album is definitely the most personal yet, it explores some of the darkest and most vulnerable aspects of myself, and the fear and self-loathing caused by anxiety.
"Meteor" is blistering and sonic and you can really hear the anxiety in Andrew's vocals. Musically, it offers a lot more than straight-up hardcore. It's not anything complex, but there are definite layers to be enjoyed. Check the track out for yourself over at altpress.com.
About State Faults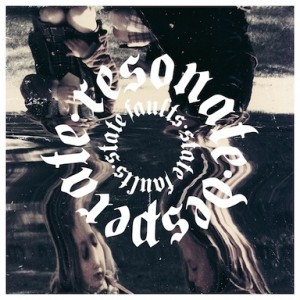 Hailing from Santa Rosa, CA, State Faults is an emerging rock act that has exploded within California's burgeoning underground music scene over the last few years. The band's unique blend of intense post-hardcore and sweeping post-rock soundscapes create a surreal depth to their dynamic sound and a powerful experience for listeners.
On the band's follow up to their heralded 2012 debut, Desolate Peaks, State Faults continue to expand the breadth of their sound with blissful atmospheric guitars and rhythm that turn on a dime into an blitzkrieg of torrential, angular riffs and vocalist Jonny Andrew's snarling vocals, a balance of melodic and heavy that the band has seemingly perfected with Resonate/Desperate.
"We tried overall to write a more aggressive album, an album bursting with raw energy that still retains the melody, ambiance, and introspective nature of our past work, but without letting the influence of post-rock wash over every song," says Andrew.
Rock Hard \m/