Bellator's new reality show Fight Master has been talked about for the last few months, frankly, I had enough of it because I want to see the action now! The premiere of the show is finally a few hours away, and we'll see if the hype is for real. Personally, I want to see if this thing can kick TUF's ass. However, the next season of TUF, featuring Ronda Rousey and Miesha Tate, sure looks good.
Fight Master starts tonight on Spike TV at 10:00 ET, just after a live airing of Bellator 96. Indeed it's going to be a stellar night of fights; the reality show consists of 32 fighters who get to chose between 4 coaches to help guide them to be the winner of the show, win the $100,000 grand prize, and get a shot in the Bellator tournament. Sounds like a dream come true for a fighter, right?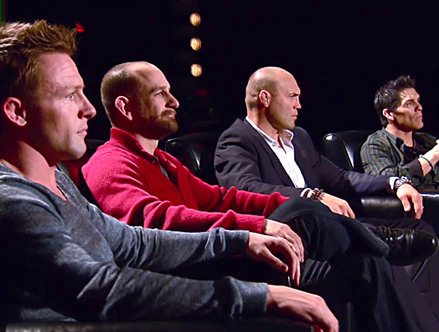 One of the coaches, Randy Couture, talked about the central focus of Fight Master MMA Fighting:
"The focus of the show is definitely on the tactics, the techniques, the differences in coaching styles, and the choices that these athletes make. Which is, I think, in sharp contrast to some of the other reality genre-type shows. It'll get a real good, technical inside look at the sport of mixed martial arts, which is going to both appeal to the hardcore fans and I think attract a lot of new viewers and new fans to the sport."
Greg Jackson, Frank Shamrock, and Joe Warren are the three other coaches who will be joining Couture on the first season of Fight Master.
You can watch a 10 minute sneak peek of Episode 1 right above, and make sure you tune in tonight to Spike TV to see how this episode concludes.