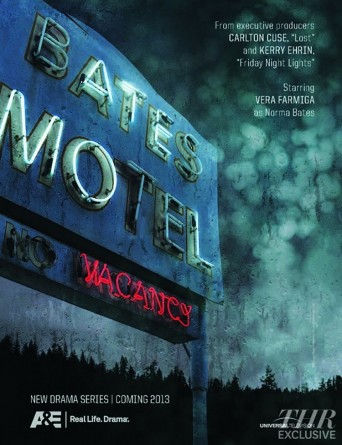 AMC's The Walking Dead TV series might just have a strong challenger coming up soon, and fans of that series can have something else to look forward to in Bates Motel, if Season 3 of TWD is in peril. Most likely it is not, however, A&E's upcoming TV thriller, which is a prequel of sorts to Alfred Hitchcock's Psycho looks promising as hell based on all the promo clips released so far for Bates Motel. The production feels top notch, and the cast is spot on, which stars Freddie Highmore (Norman Bates), Vera Farmiga (Norma Bates) and Max Thieriot as Norman's older brother, Dylan.
"Bates Motel will give viewers an intimate understanding of how Norman Bates' psyche developed from his childhood through his teen years. Fans will have access to the dark, twisted backstory and learn firsthand how his mother, Norma, and her lover damaged Norman, helping forge the most well-known serial killing motel owner in history."
If this TV series sparks an interest for you so far, then check out the promo clips below in anticipation to Season 1 of the show, which premieres on Monday, March 18, 2013, on A&E.
---
A&E's Bates Motel Promo – Dance Party
---
A&E's Bates Motel Promo – Hand
---
A&E's Bates Motel Trailer
httpvh://youtu.be/0rghlrV7cOU