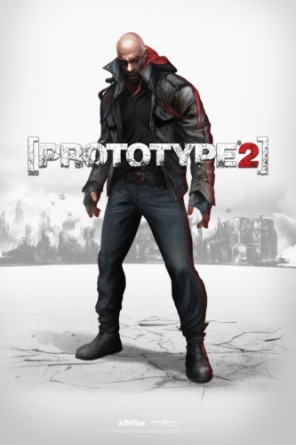 As Sgt. James Heller would say, "It's $#&*ing GO TIME!" Since yesterday, gamers the world over can head out to local retailers and pick up their copy of PROTOTYPE 2 for the Xbox 360 video game and entertainment system from Microsoft and PlayStation 3 computer entertainment system in order to become the ultimate shape-shifting weapon and experience the epic showdown between Sgt. James Heller and Alex Mercer. This highly anticipated sequel to Radical Entertainment's best-selling open-world title from 2009 is set 14-months after the events of the original game, and follows all-new protagonist – Sgt. James Heller – as he sets out to exact revenge against the man he holds responsible for the loss of his loved ones and the world as he once knew it – Alex Mercer.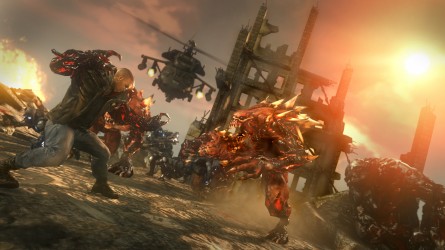 With strong early reviews showing up across the globe – 4.5/5 (90%) from Future Publishing's @Gamer Magazine (U.S.), 9 out of 10 from Official PlayStation Magazine (UK), 93/100 from PlayMania (Spain) – and over 55 pieces of additional RADNET Edition content available for free while supplies last, gamers won't want to miss out on experiencing the power of revenge. PROTOTYPE 2, from Activision Publishing, a wholly owned subsidiary of Activision Blizzard, is rated "M" by the ESRB.
"April 24th has been a long time coming and we wouldn't have been able to do it without the support of our unbelievably loyal fans," said Ken Rosman, Studio Head, Radical Entertainment. "All of us here at Radical are extremely proud of what we've created with PROTOTYPE 2 and we hope you all get as much enjoyment from playing it as we had making it…I'll see you on the RADNET leaderboards – Gamertag/PSN username: SuperSangria."
Fans that already pre-ordered PROTOTYPE 2 or purchase the game during the launch window will gain access to RADNET Edition content via a one-time-use code giving them 55 pieces of additional content for free, delivered for seven weeks post launch*. This weekly scheduled content includes in-game Events, Challenges, Avatar Items, Dynamic Themes and Behind-the-Scenes videos, as well as bonus Mutations for PROTOTYPE 2's main story. And those that participate in ALL of RADNET's weekly Challenges and Events will unlock the ultimate shape-shifting reward…the Alex Mercer playable skin. PROTOTYPE 2's RADNET Edition content will only be available for free while supplies last so be sure and pick up your copy today! For more information on RADNET, please visit the site or view the trailer.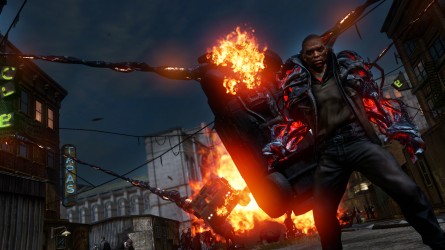 Additionally, for the most hardcore fans – the ones who finished 2009's original PROTOTYPE game multiple times; those who constantly debate whether Mercer or Heller is the more badass character; the ones who are eagerly waiting to jump in feet first and experience all that PROTOTYPE 2 has to offer, there's the Blackwatch Collector's Edition. This limited edition run of PROTOTYPE 2 not only contains the above mentioned RADNET Edition content, but also includes our first paid DLC pack – Colossal Mayhem – redeemable on May 8, 2012, plus a voucher code to download Dark Horse's third and final PROTOTYPE 2 comic – The Labyrinth, as well as our amazing game soundtrack and art book, and 20% off at the PROTOTYPE merchandise store where you can pick from an assortment of PROTOTYPE 2 themed swag – all the accoutrement any hardcore P2 fan could want! Have a look at the Blackwatch Collector's Edition trailer.
Source: Activision Publishing
httpvh://www.youtube.com/watch?v=4JZB8LMuRRw