Every metalhead in the world should listen to viking metal. It's powerful, lyrical, melodic, melts your face off, and in some inexplicable manner it seems to carry forward the torch Iron Maiden lit. Plus, few things in this world have displayed more heroic fortitude than the vikings.
Swedish viking metallers King of Asgard are about to record their new album in March 2012. The band made an astonishing impact on the metal scene with their debut album Fi'mbulvintr, released in 2010. After playing a bunch of festivals and club shows in 2010 and 2011, King of Asgard are fully engaged in writing the follow-up album.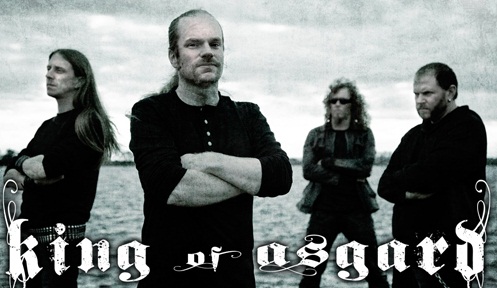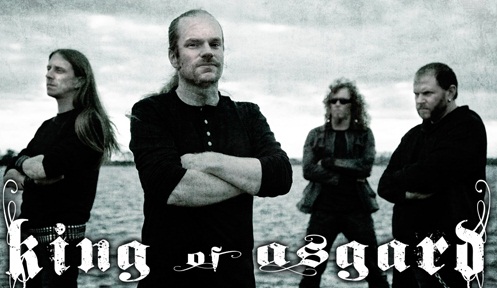 The writing process is in its finishing stages, even though there is more to be done and more to be polished. The recording will once again be held at the Sonic Train Studios with engineer Andy LaRocque.
King of Asgard states:
"We're glad to get back there in early March and to get some new stuff on tape. This also being the first time recording with Lars on guitar. The material for this coming release is a natural step forward for King of Asgard. It differs quite a lot though the foundation of our musical roots still are very present. A natural progression of the sounds on Fi'mbulvintr! Song titles include 'Gap Of Ginnungs' and 'Plague-ridden Rebirth.'"
In other news, King of Asgard are confirmed for the Ragnarök Festival taking place April 13th-14th in Lichtenfels, Germany.
King of Asgard is:
Karl Beckman – vocals/guitars
Lars Tängmark – guitars
Jonas Albrektsson – bass
Karsten Larsson – drums
Rock Hard!
httpv://www.youtube.com/watch?v=0giIDVbrBo8