When you think of boxing, naturally, it's a sport that tests a fighters' resolve, their stamina, mentality and above all, the art of discipline. Those who have risen to the very top of the sport will demonstrate said attributes every time they step into the ring, whereas those who don't will likely face a short and uneventful career in boxing. Manny Pacquiao is a prime example of someone who has risen to the very top and proven his worth time and time again, he'll be looking for his 62nd professional win next month and you can check out the latest prices on Paddy Power.
Whatever happens in that bout against Keith Thurman on 20th July, you can expect a masterclass from two fighters at the top of their game, but at the other end of the spectrum, Matty Askin and Lawrence Okolie highlighted how not to box. Their WBA Continental cruiserweight title bout from September was certainly one of the drabbest 'fights' that boxing has entertained for a very long time. What exactly was it that made it so bad? Let's take a closer look… 
Okolie grapples to glory
No matter what weight division a boxer is fighting in, a title bout should bring out their best qualities and we didn't get anywhere close to that from Okolie or Askin. Instead, fans were 'treated' to something more which resembled a grappling match – with Okolie in particular opting for the unusual tactic to frustrate his opponent.
The fight went the whole distance and this was largely all that happened, and you could feel the frustration within the crowd and even more so from the referee who had his work cut out to ensure the fight found some rhythm and momentum. Ultimately, this never happened, or even came close to, as Okolie stumbled his way to victory in the ugliest of fashions.
The 'win' made it ten unbeaten for Okolie, who has since gone on to beat Hungary's Tamas Lodi and Wadi Camacho to extend his impressive start to his professional boxing career. The Hackney local certainly has it in his locker to mix it with the best but if he replicates his efforts from the Askin fight, he won't be at the top of the tree for very long.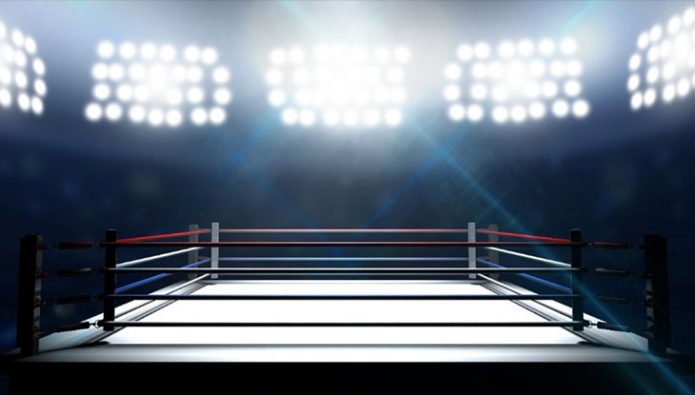 Okolie lucky not to be disqualified
Those who were 'fortunate' enough to see September's bout will likely still be surprised that Okolie wasn't disqualified for his unsporting ploy to continuously hold and grapple. Unsurprisingly, there were many interventions from Victor Loughlin who actually docked Okolie three points throughout the contest.
The first came in the fifth round after Okolie had received a warning in the third, which clearly tested Loughlin's resolve and Okolie's overuse of his head saw the latter lay down the law and punish the challenger accordingly. The next deduction came in the eighth after both fighters had tried to actually box but Okolie's constant holding was too frequent for the referee's liking.
His third and final deduction came in the 11th, once again for holding on to Askin for too long. Admittedly, Okolie would have been relived not to have received another before the bell which would have surely seen a disqualification. Something no fighter wants to win by, and certainly something the ref doesn't want to warrant, but Okolie must have avoided the dreaded six-syllable by a whisker. Pro tip guys, please don't ever entertain us to a fight of that level again. Ever.