San Diego-based rock trio, Earthless, have released the first track from their new album, Black Heaven (due out March 16th, via Nuclear Blast. The track, "Gifted by the Wind," reminds me of early Van Halen (at least the start of the track), with Jimi Hendrix on guitar and either Ozzy Osbourne or Zakk Wylde on vocals — and it's really damn good. Have a listen in the player on this page.
If you dig the track, pre-order bundles, with digital releases offering an instant download of "Gifted by the Wind," are available now via Nuclear Blast.
Earthless recently announced both North American and European tour dates, which can be seen below.
Drummer Mario Rubalcaba said of the single:
We are proud to drop the first single 'Gifted by the Wind' today. Something that moves, grooves, and wants to shake your brains! We hope you enjoy and, of course, blast the 'F' out of it.
The song, which kicks off the album, marks a shift for the band, with four of the six songs featuring vocals, whereas earlier albums only occasionally had vocals. Again, Rubalcaba commented:
It wasn't a premeditated thing to do a record with vocals. On the older records, Mike [Eginton] was responsible for a lot of the riffs that would start these jams, but on this one, Isaiah [Mitchell] really brought his own pizazz and flavor to it. I'd say that's one of the major differences on this album: It has more of Isaiah's input. He took a risk bringing these ideas to us, not knowing if we'd like them. But as with everything we've done in the past, it felt very organic and natural.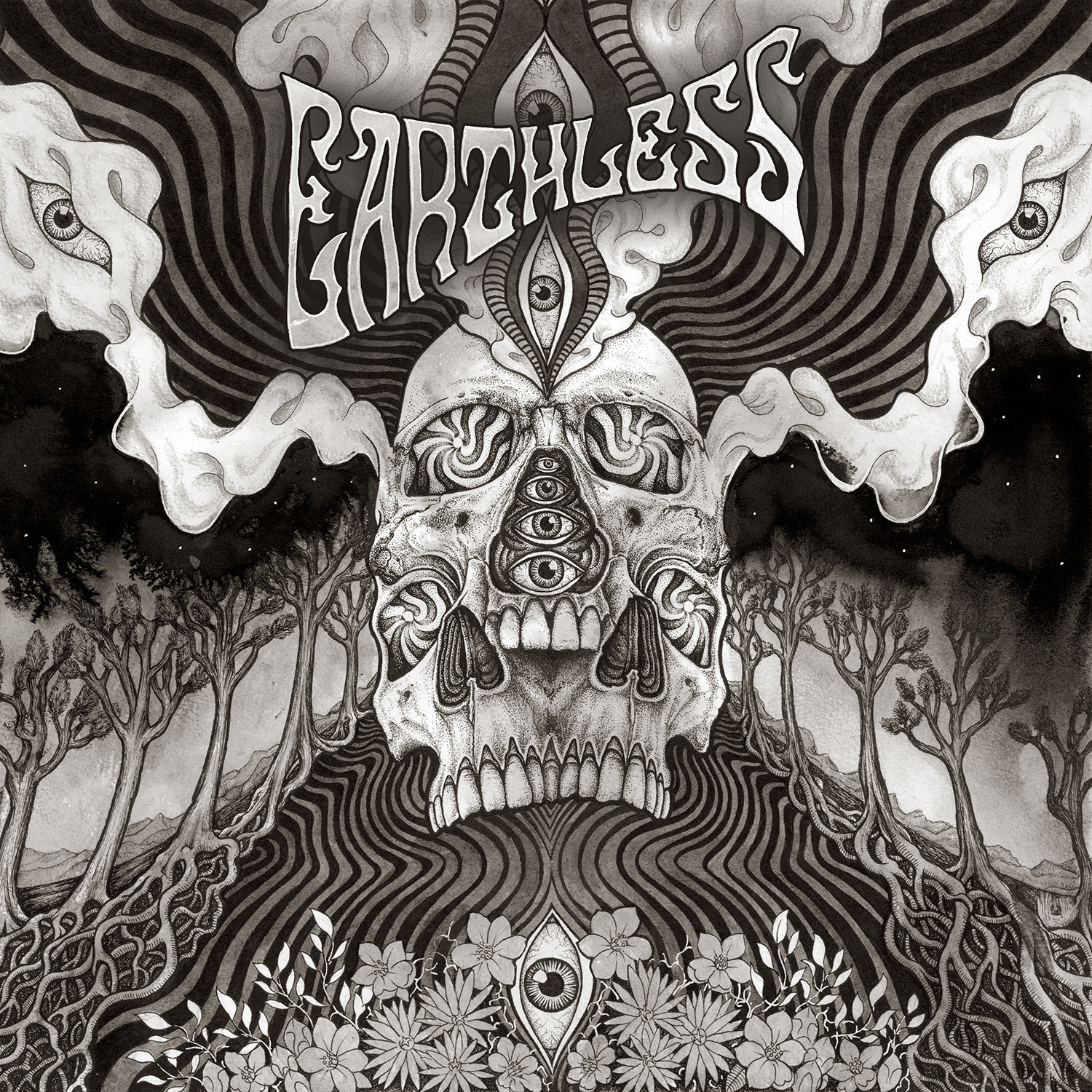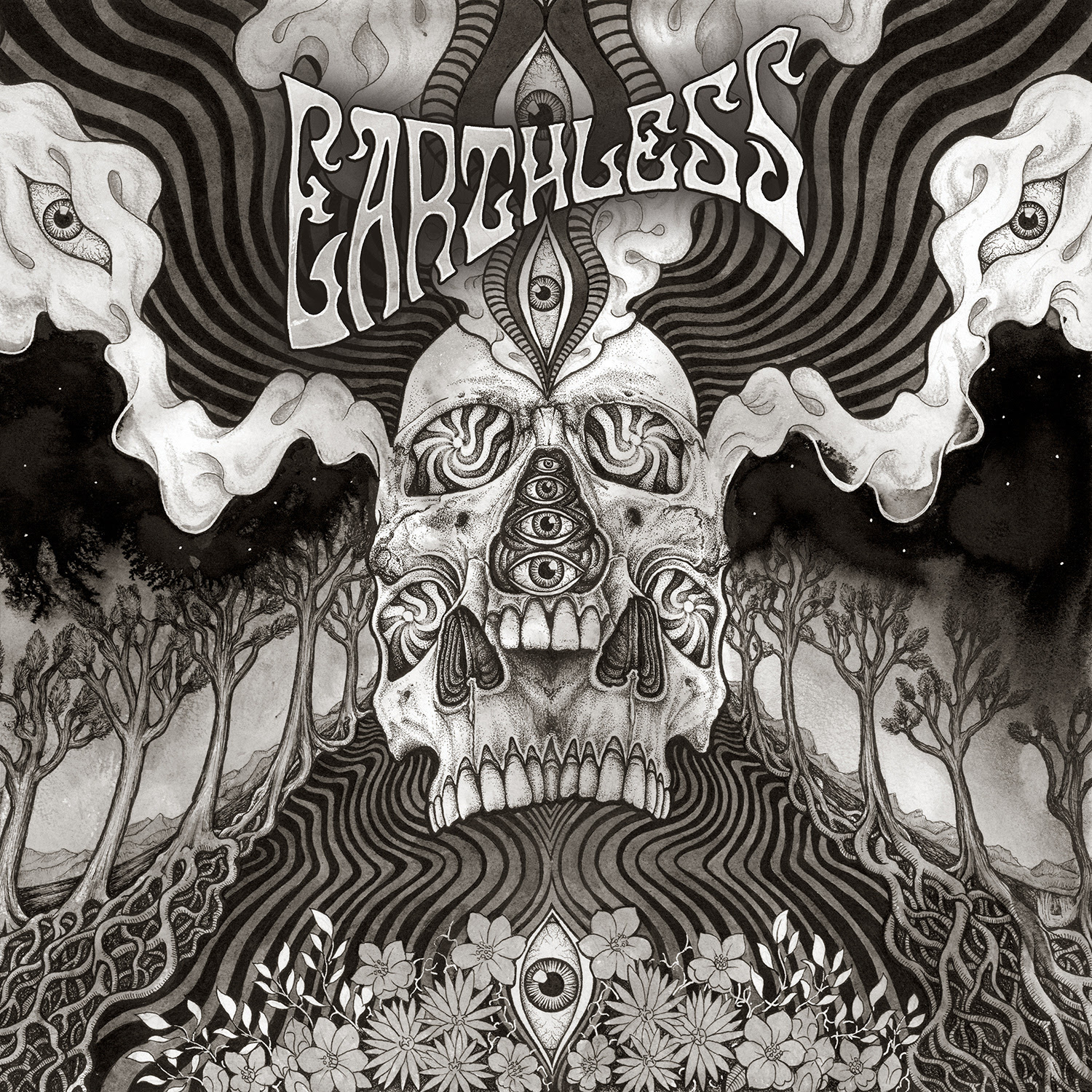 Black Heaven was recorded at Rancho de la Luna in Joshua Tree, California with Dave Catching (Eagles of Death Metal) handling production.
Earthless Tour Dates:
February 28 San Rafael, CA Terrapin Crossroads
March 1 San Francisco, CA Great American Music Hall
March 2 San Diego, CA Casbah
March 3 San Diego, CA Casbah
March 4 Los Angeles, CA Teragram Ballroom
March 5 Santa Cruz, The Atrium
March 7 Las Vegas Beauty Bar
March 8 Pioneertown, CA Pappy & Harriet's
March 13 Cleveland, OH Grog Shop
March 14 Toronto, ON Lee's Palace
March 15 Montreal, QC L'Astral
March 16 Brooklyn, NY Market Hotel
March 17 Boston, MA The Sinclair
March 18 Philadelphia, PA Underground Arts
March 20 Washington, DC Rock'n'Roll Hotel
March 21 Richmond, VA The Broadberry
March 22 Nashville, TN Mercy Lounge
March 23 St. Louis, MO Blueberry Hill
March 24 Chicago, IL Empty Bottle
March 25 Chicago, IL Empty Bottle
All North American dates with Kikagaku Moyo and JJUUJJUU, except San Rafael, which is Earthless and JJUUJJUU only.
April 3 Korkrijk, Belgium De Kreun
April 4 Bristol, UK The Fleece
April 5 Manchester, UK The Deaf Institute
April 6 London, UK Islington Assembly Hall
April 7 Paris, France Petit Bain
April 8 Frankfurt, Germany Zoom
April 10 Munich, Germany Feierwerk
April 11 Berlin, Germany Bi Nuu
April 12 Copenhagen, Denmark Pumpehuset
April 13 Oslo, Norway BLA
April 14 Gothenberg, Sweden Truckstop Alaska
April 16 Hamburg, Germany Molotow
April 19-21 Tilburg, Netherlands Roadburn 2018
All European, non-Roadburn dates with Comet Control.
Rock Hard \m/