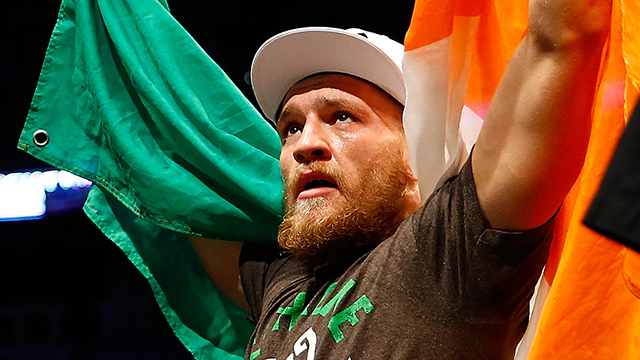 After being pulled from UFC 200, Conor McGregor still doesn't have much intention to unify the featherweight belt anytime soon. The Irish MMA prophet still has his eyes on the rematch with Nate Diaz, and wants to settles the score for good.
Over the weekend, McGregor delivered a message on Instagram targeting the Zuffa owned banner and Diaz. A message clearly pushing for the rematch.
Nobody gives a f*ck about these other fights until this one is settled. Cut the bullsh*t. Run it back. #RealFight.
Earlier last month, McGregor was asked to attend a live press conference for UFC 200, but the featherweight champion refused to attend for training purposes in Iceland. During the presser, UFC President Dana White removed McGregor from UFC 200 for not following through with media obligations.
Diaz was also removed from UFC 200 altogether. McGregor is expected to unify the title with the winner of Jose Aldo vs. Frankie Edgar sometime later this summer/early fall, according to White.
---
Instagram Message