Back in September 2015 we interviewed horror scream queen Debbie Rochon (Return to Nuke 'Em High, Phobia, The Theater Bizarre) about her role in Michael Steves' Clinger, and she gave us a small amount of information about her upcoming directorial debut, Model Hunger. Now, the time has come for the promotion wheels to start rolling with new poster art and a trailer! And we couldn't be more thrilled. Judging from the trailer, Model Hunger looks like girl horror done from a girl perspective and it looks like it's done right!
Set to satisfy horror fans on DVD and Digital HD this summer, the WildEye Releasing flick stars B-movie legends Lynn Lowry (Shivers, The Crazies, Cat People) and Tiffany Shepis (Tales of Halloween, The Violent Kind, Sharknado 2), Brian Fortune (Game of Thrones), Suzi Lorraine (Wrath of the Crows), and Carmine Capobianco (Galactic Gigolo).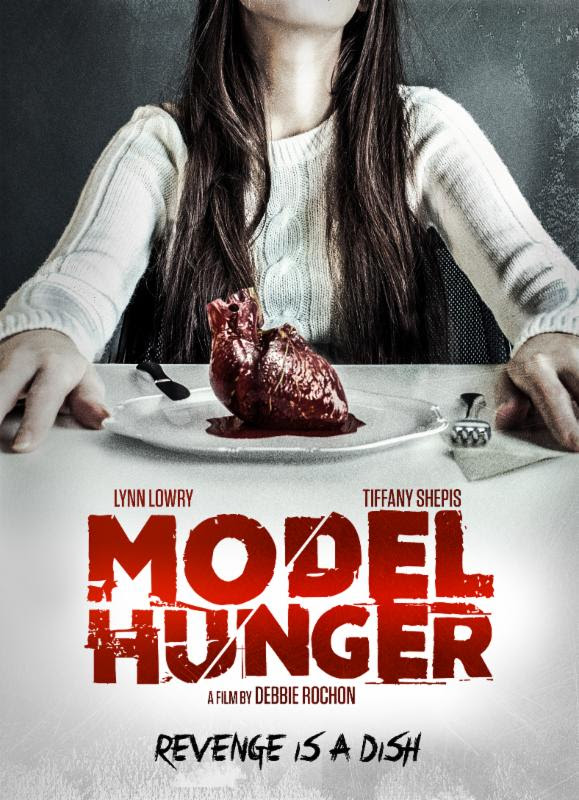 Model Hunger Synopsis:
Former pinup model Ginny (Lowry) had been cast aside by the heartless and exploitative modeling industry. Ginny didn't take rejection well and grew into a revenge-seeking, bloodthirsty, broken woman. When her new neighbors Debbie (Shepis) and Sal (Capobianco) move in, Debbie begins to notice strange things going on. Sal believes she is mentally unstable, but Debbie becomes determined to figure out what secret life Ginny is leading. Her new nosy neighbor throws a damper on Ginny's private life: her cannibalistic addictions and ever-growing body count. Both women become determined to put an end to the other's obsession.
Rock Hard \m/