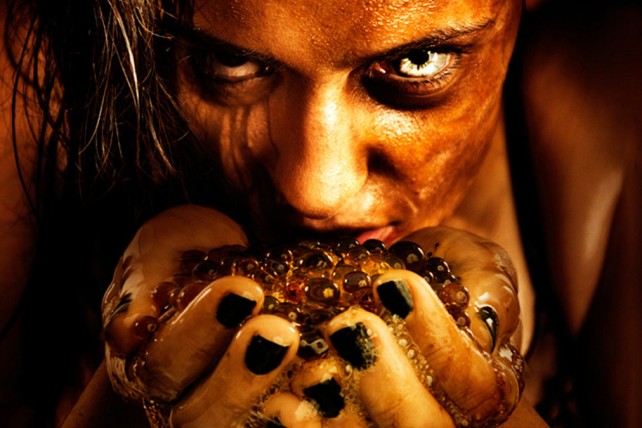 Great news here folks! Shout! Factory has just secured all U.S. distribution rights to Chad Archibald's horror sensation, Bite. A terrifying new transformative story, which made its premiere last year at the Fantasia Film Festival in Montreal, where it won an Audience Award.
This summer, horror fans will finally be able to experience a theatrical release to this visceral body-horror feature before it hits Blu-ray and DVD. I shit you not, you don't want to miss Bite because we promise you the subtext will continue to disturb long after the movie is over.
During its run in the film circuit last year, Bite continued to receive press acclaim and great audience enthusiasm. So we urge you to keep your eyes open for Bite this summer. The bloodbath is coming soon!
---
Bite Synopsis
While on her bachelorette party getaway, Casey, the bride to be, gets a seemingly harmless bite from an unknown insect. After returning home with cold feet, Casey tries to call off her wedding but before she's able to, she starts exhibiting insect like traits. Between her physical transformation and her wedding anxiety, Casey succumbs to her new instincts and begins creating a hive that not only houses her translucent eggs, but feeds on the flesh of others. As her transformation becomes complete, Casey discovers that everything can change with a single bite.