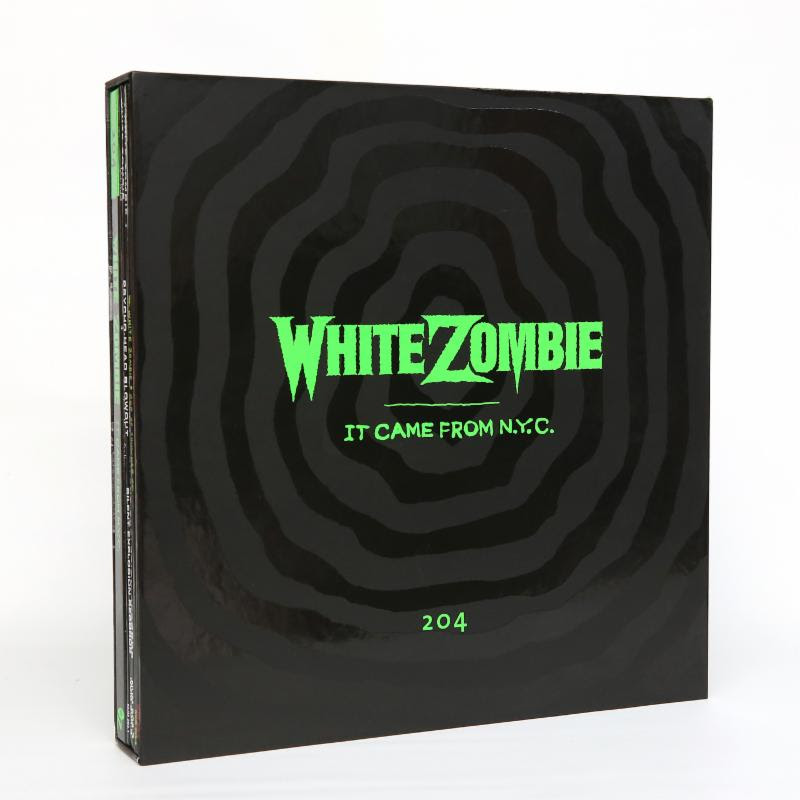 If you're a Rob Zombie fan, hopefully you know that he was in a band called White Zombie prior to his success as a solo performer. And if you call yourself a White Zombie fan, hopefully you know that what they sounded like in the '90s was vastly different from what they sounded like in the '80s, which was a lot more surfer and punk influenced. Throw in some acid and horror and you have pre-White Knuckle White Zombie. And that's precisely why the news of the upcoming box set from Numero Group is so exciting, because they're going to treat us to a shit-ton of cool shit from White Zombie.
Check out the press release below for all the deets.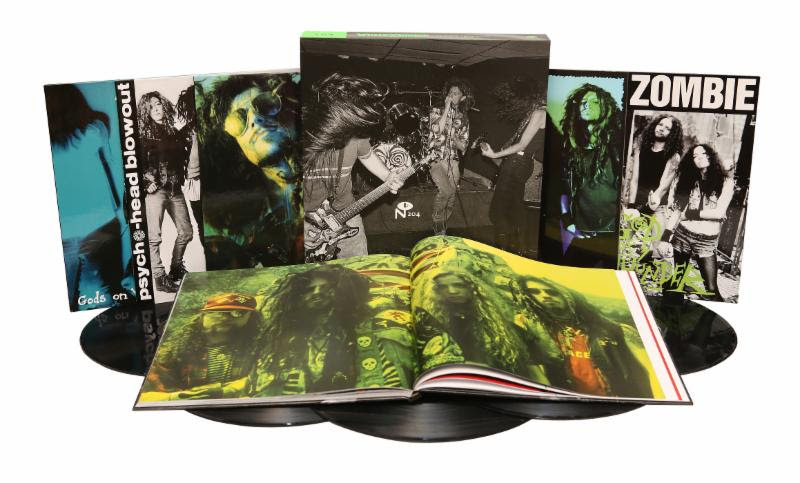 ---
Years before Beavis and Butt-head headbanged "Thunder Kiss '65" and "More Human than Human" into the eternal rock video canon, there was primordial White Zombie — a quintessential, diabolically loud by-product of Manhattan's underground rock scene, born of art-school rendezvous and squalid apartment circumstance. On June 3, 2016, Numero resurrects White Zombie's eternally out-of-print early EPs and LPs as It Came From N.Y.C. This set is the most exhaustive attempt so far to document the band's wondrously ugly birth. Get reintroduced to White Zombie as New York noise rock, a grotesque creation that clawed and threatened its way to crossover metal glory.
Spread across 5 LPs or 3 compact discs, all 39 tracks have been remastered by White Zombie guitarist J. Yuenger and packaged alongside the original lurid artwork. The accompanying 108-page book painstakingly documents White Zombie's punishing progression through scores of unpublished photos, period discography, a T-shirtography, and tales from the terrifying early years that stitch together the sordid story of a band whose true power eclipsed its mainstream heyday. White Zombie lives. Don't be afraid.
Pre-order here, via Numero Group.
It Came From N.Y.C. package details:
5LPs or 3 CDs
108 page hardcover book
20,000 word essay by Grayson Currin
Flyer gallery
Complete Shirtography, 1985-1990
50 previously unpublished photographs
Available on black, white*, and Toxic Waste Green* vinyl
*only available via Numero Group website
It Came From N.Y.C. Track Listing:
God's On Voodoo Moon 7″-1985
Gentleman Junkie
King Of Souls
Tales From The Scare Crow Man
Cat's Eye Resurrection
Black Friday*
Dead or Alive*
Pig Heaven 7″ – 1986
Pig Heaven
Slaughter The Grey
Scarecrow #2*
Red River Flow*
Rain Insane*
Paradise Fireball*
Psycho-Head Blowout 12″ EP – 1987
Eighty-Eight
Fast Jungle
Gun Crazy
Kick
Memphis
Magdalene
True Crime
Soul-Crusher 12″ LP – 1987
Ratmouth
Shack Of Hate
Drowning The Colossus
Crow III
Die Zombie Die
Skin
Truck On Fire
Future Shock
Scum Kill
Diamond Ass
Make Them Die Slowly 12″ LP – 1989
Demonspeed
Disaster Blaster
Murderworld
Revenge
Acid Flesh
Power Hungry
Godslayer
God Of Thunder 12″ EP – 1989
God Of Thunder
Love Razor
Disaster Blaster-2
*Previously unissued
Rock Hard \m/