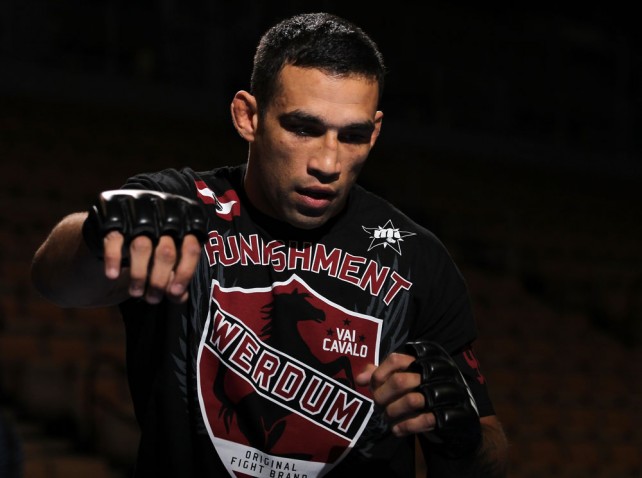 It's starting to sound like the main event of UFC 196 is in jeopardy now. A day after former UFC heavyweight champion Cain Velasquez announced he will put out of the fight card due to a back injury, Fabricio Werdum is now also pulling out.
Apparently, Werdum told Brazilian journalists that he has a back and foot injury, which prevented him from performing kicks for two weeks.
He said,
I was already injured, I have a foot injury, and haven't been able to throw kicks in training for two weeks. I would still fight Cain because I was injured the last time, but I also hurt my back last Friday. I went to the doctor, tried to continue training, but couldn't spar as I should spar.
I decided not to fight because I'm not 100 percent, If Cain was the opponent, I would go on. It's not his fault, it's nobody's fault. Injuries happen. You can't avoid them. I have no option. I made this decision because I'm not feeling 100 percent.
Since Cain pulled out, Werdum was expected to face new title contender Stipe Miocic at UFC 196 on February 6, 2016, but says he is willing to give him another shot at the belt in "two or three months."
It took me a long time to get here and win this belt, be the champion, to throw everything away because I'm not 100 percent, I have to think about everything now, I can't think and act like I did when I was 20. It's not like that anymore. Everything changed. I'm 38 now, and I feel I'm at the best moment of my career, and I can't risk my career because of pride.
At the moment, there's no official statement from the UFC, so we'll keep Yellers updated on the matter tomorrow. Stay tuned to Yell! Magazine.