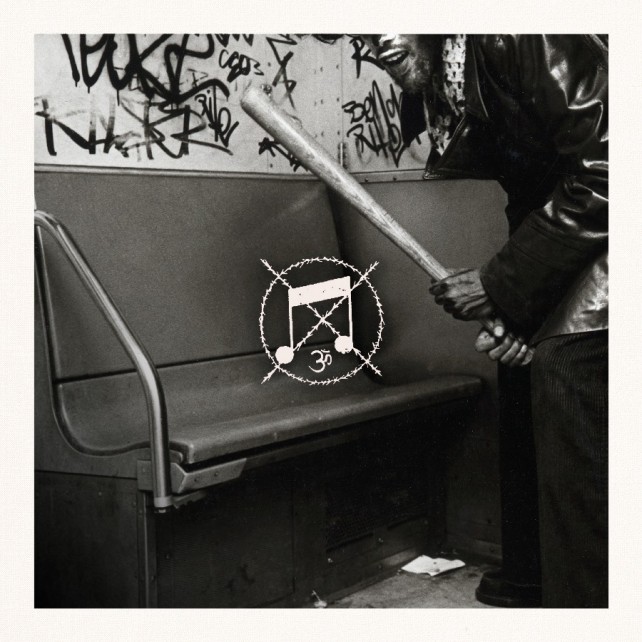 After six years, Brooklyn-based grindcore experts, Magrudergrind, return with a new full-length, II. And right now the new track "Regressive Agenda" is streaming over at NPR. Go check it out here.
If that's not enough, check out the explosive "Sacrificial Hire" video:
II will be released on February 12th. In the meantime, the album can be pre-ordered digitally via the band's Bandcamp page and physically via Relapse here.
Magrudergrind Tour Dates:
Feb 19 Brooklyn, NY The Acheron w/ Incendiary, Triac, Mutilation Rites *Record Release show*
Feb 26 Tilburg, NL Netherlands Deathfest w/ Gruesome, Pig Destroyer, Cripple Bastards
***All dates with Primitive Man***
Feb 27 Winterthur, CH Gaswerk
Feb 28 Lausanne, CH Le romandie
Feb 29 Nevers, FR Cafe Charbon
Mar 1 Toulouse, FR Pavillon Sauvages
Mar 2 Barcelona, ES Rocksound
Mar 3 Madrid, ES Baracudas
Mar 4 Donostia, ES Mogambo
Mar 5 Montpellier, FR Secret Place
Mar 6 Milano, IT Lo Fi
Mar 7 Bologna, IT Freakout Club
Mar 8 Ljubljana, SL Gromka
Mar 9 Kosice, SK Colostrum
Mar 10 Cluj Napoca, RO Shelter
Mar 11 Bratislava, SK Fuga
Mar 12 Budapest, HU Durer Kert
Mar 13 Linz, AT Kapu
Mar 14 München, DE Feierwerk
Mar 15 Wurzburg, DE Cairo
Mar 16 Rostock, DE JAZ
Mar 17 Aalborg, DK 1000 Fryd
Mar 18 Gothenburg, SE Truckstop Alaska
Mar 19 Stockholm, SE Bergsunds Strand 43
Mar 20 Copenhagen, DK Pumpehuset
Mar 21 Hamburg, DE Hafenklang
Mar 22 Leipzig, DE Westwerk
Mar 23 Prague, CZ Modra Vopice
Mar 24 Berlin, DE Cassiopeia
Mar 25 Utrecht, NL DB's
Mar 26 Saarbrucken, DE Garage
Mar 27 Antwerp, BE Het Bos
Mar 28 Paris, FR Le Pub ADK
April 16 Philadelphia, PA Choosing Death Fest * Magrudergrind only
Rock Hard \m/