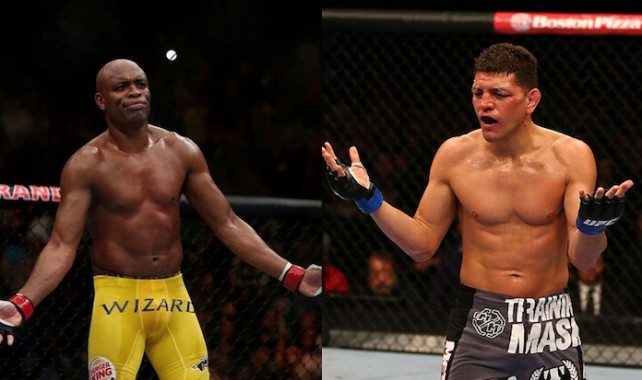 It sounds like Nick Diaz's penalty on testing positive for marijuana at UFC 183 in January 2015 has been reduced drastically. Initially, the Nevada Athletic Commission (NAC) suspended Diaz for five years and fined him $150,000 — 33-percent of his $500,000 UFC 183 fight purse. However, on Tuesday, the NAC reduced its penalty against the Stockton bad boy to a suspension of 18 months (retroactively) and fined him $100,000, according to MMA Fighting.
This is fantastic news for the former STRIKEFORCE welterweight champion and his fans because Diaz could be back inside the Octagon for another epic fight by summer. In January 2015, it was Diaz's third penalty for testing positive for marijuana in the state of Nevada. The NAC also accused him of lying on his UFC 183 pre-fight questionnaire about not having taken any drugs in the 30 days before the fight with Anderson Silva, who tested positive for anabolic steroid metabolites.
At the moment, Diaz should be back in the cage by August 1, 2016. The NAC quickly approved the settlement agreement unanimously Tuesday without mentioning any terms.