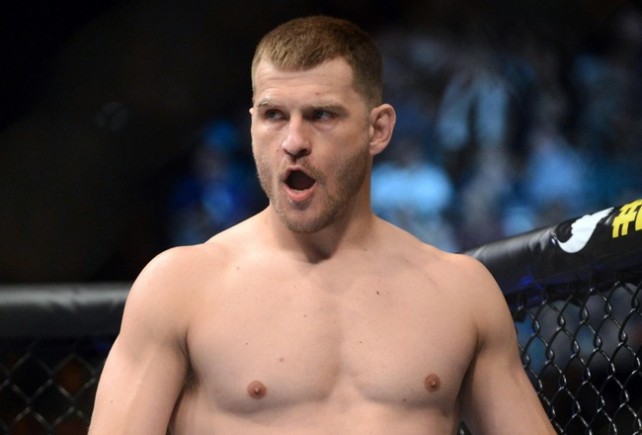 It's time for Alistair Overeem to move over because Stipe Miocic just earned himself a UFC heavyweight title shot in 2016. That's right! After knocking out Andrei Arlovaski at UFC 195, Miocic got a little more vocal than usual after the victory, demanding to know whether he and UFC president Dana White "are on the same page now."
During the UFC 195 post-fight press conference, White confirmed Miocic got the job done and has earned himself a shot for the UFC heavyweight title.
Who the hell was going to say no to him? He was like a psycho. I wasn't going to say no. 'Are we on the same page now?!'

Yes. We are on the same page, Stipe.
Last night, Miocic dominated the former UFC heavyweight champion in just 54 seconds of the first round in the co-main event of UFC 195. The knockout win over Arlovaski made Miocic the fifth fighter in UFC history to knock out three opponents in under 60 seconds of Octagon time.
Miocic just needs to sit back now and wait for the winner of the upcoming rematch between heavyweight champion Fabricio Werdum and Cain Velasquez.