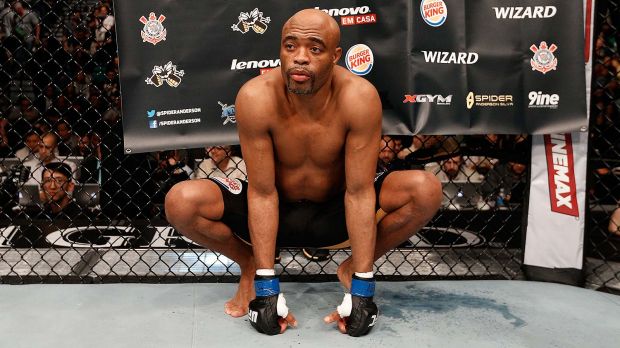 Despite always wanting to fight for the UFC gold and never getting the chance to do so in his MMA career, Michael Bisping instead will finally get a chance to face one of UFC's all-time greatest fighters in 2016. That's right! The English mixed martial artist will step inside the Octagon on February 27, 2016 in London to face former UFC middleweight champion Anderson Silva.
It was officially announced by UFC President Dana White via his Twitter account on Christmas Eve. Unfortunately, the highly-anticipated middleweight fight will air exclusively on the UFC Fight Pass digital subscription service. This will be Silva's first fight since being suspended by the Nevada Athletic Commission (NAC) for testing positive for steroid metabolites before and after his fight with Nick Diaz at UFC 183 last January. As for Bisping, he's coming off a two-fight win streak with the latest victory against Thales Leites by split decision in July.
UFC Fight Night 83 will also feature a fight between Makwan Amirkhani and Mike Wilkinson and Norman Parke faces Rustam Khabilov. This is expected to be the biggest main event in the two-year history of UFC Fight Pass.