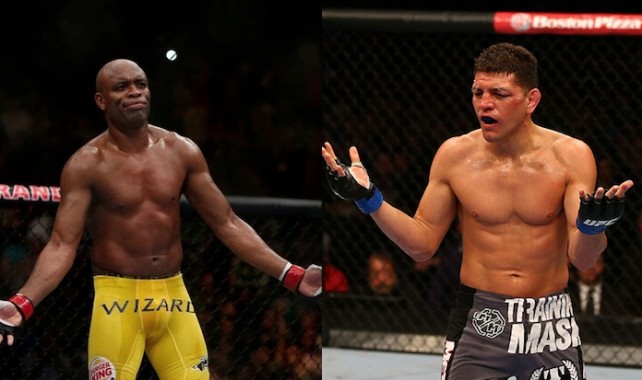 Wow! This is pretty shocking news in regard to the drug test results of both fighters who headlined UFC 183 over the weekend. Actually, it's much more shocking on Anderson Silva's end since he never failed a drug test in the UFC before.
On January 9th, Silva tested positive for the anabolic steroid, drostanolone, in an out-of-competition drug test conducted by the Nevada Athletic Commission (NAC). As far as Nick Diaz goes, his results showed elevated levels of marijuana metabolites in his system after UFC 183. This is the third time Diaz has been caught with this kind of substance in his blood throughout his MMA career.
The UFC released the following statement about Silva's result:
---
Official UFC Statement
On February 3, 2015, the UFC organization was notified by the Nevada State Athletic Commission that Anderson Silva tested positive for Drostanolone metabolites on his Jan. 9 out of competition drug test. UFC's understanding is that further testing will be conducted by the Commission to confirm these preliminary results.
Anderson Silva has been an amazing champion and a true ambassador of the sport of mixed martial arts and the UFC, in Brazil as well as around the world. UFC is disappointed to learn of these initial results.
The UFC has a strict, consistent policy against the use of any illegal and/or performance enhancing drugs, stimulants or masking agents by its athletes.