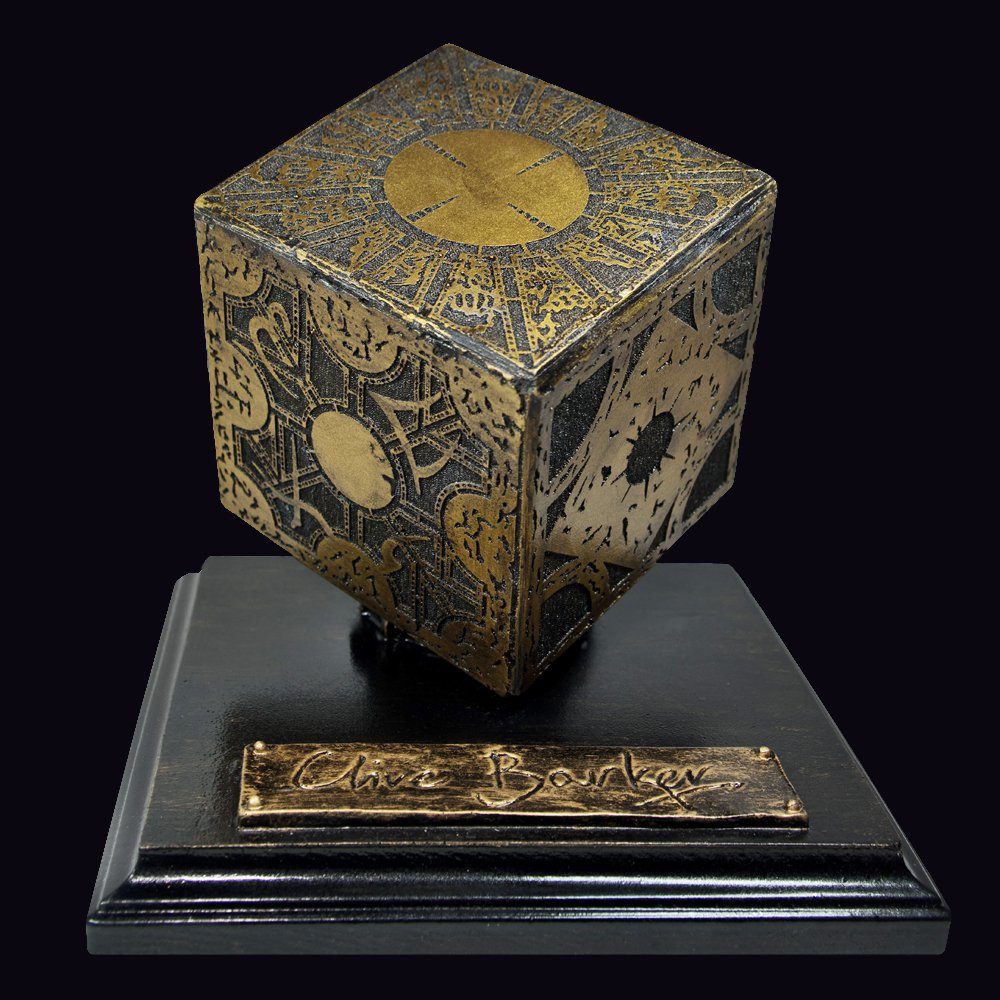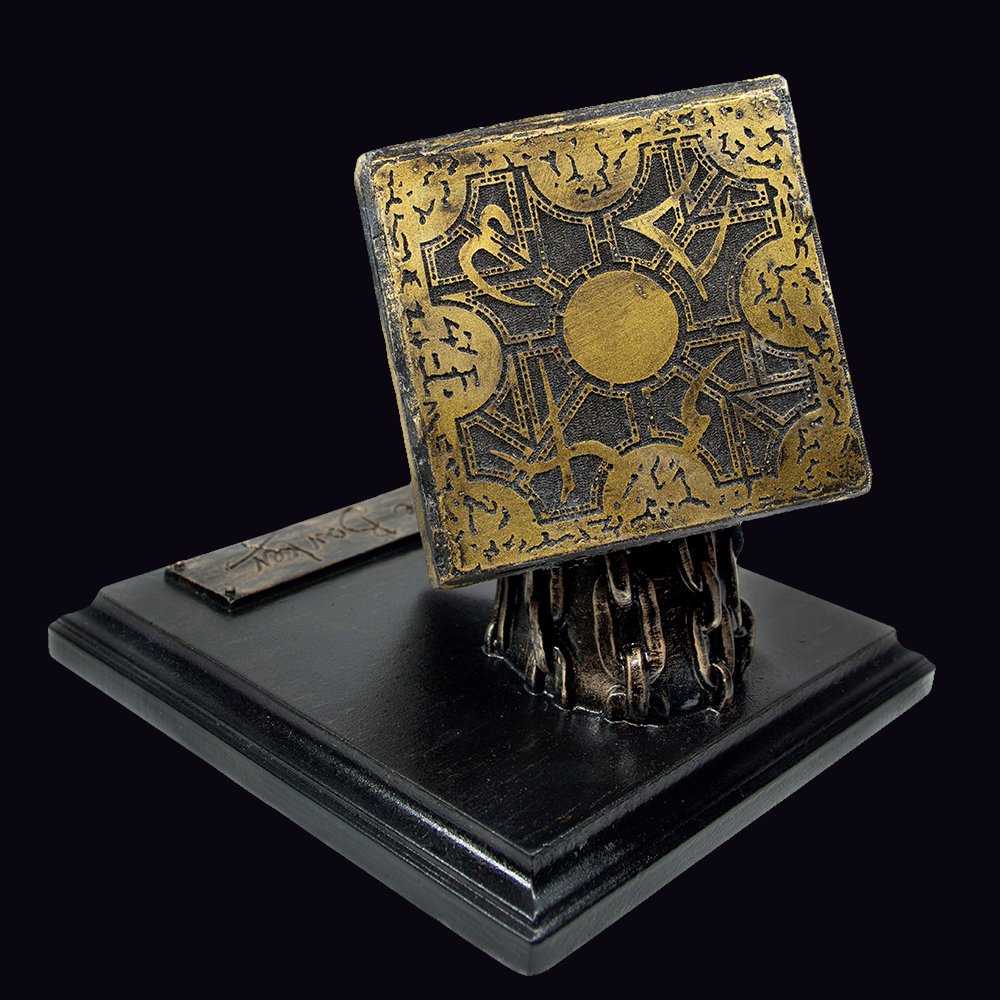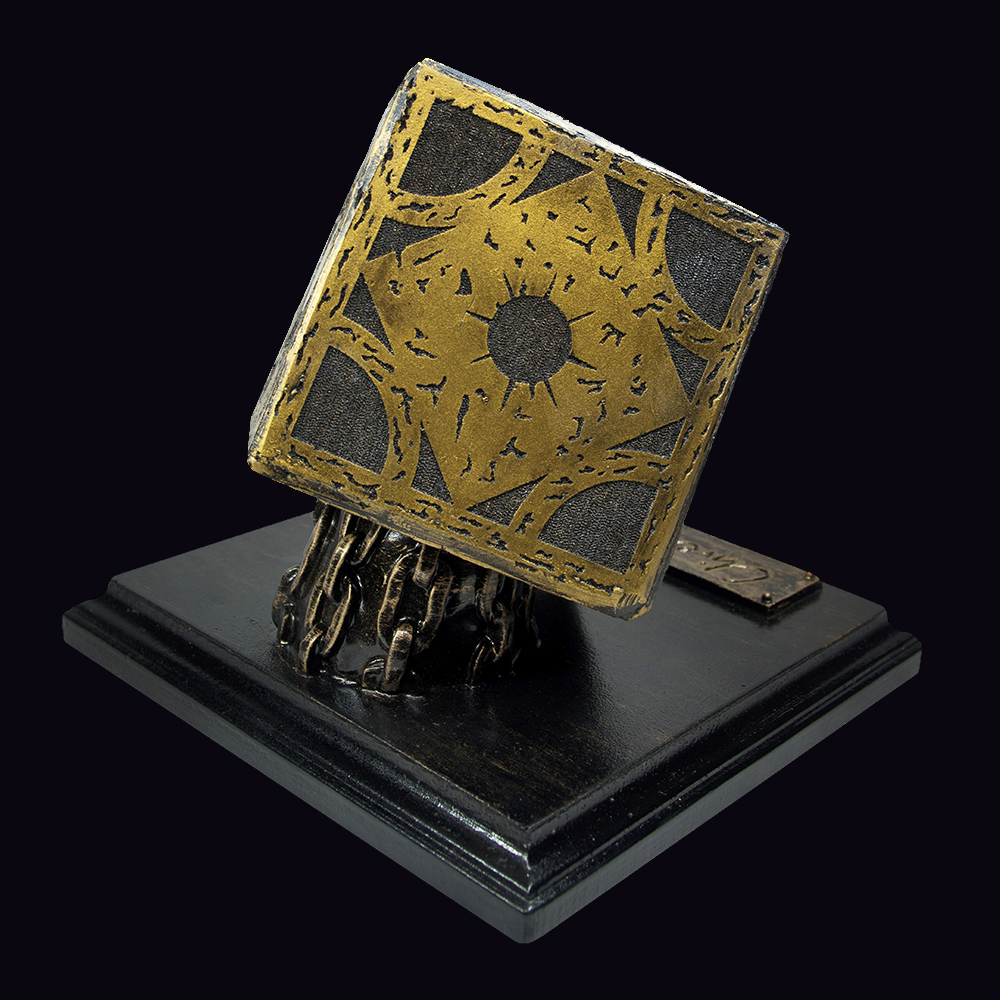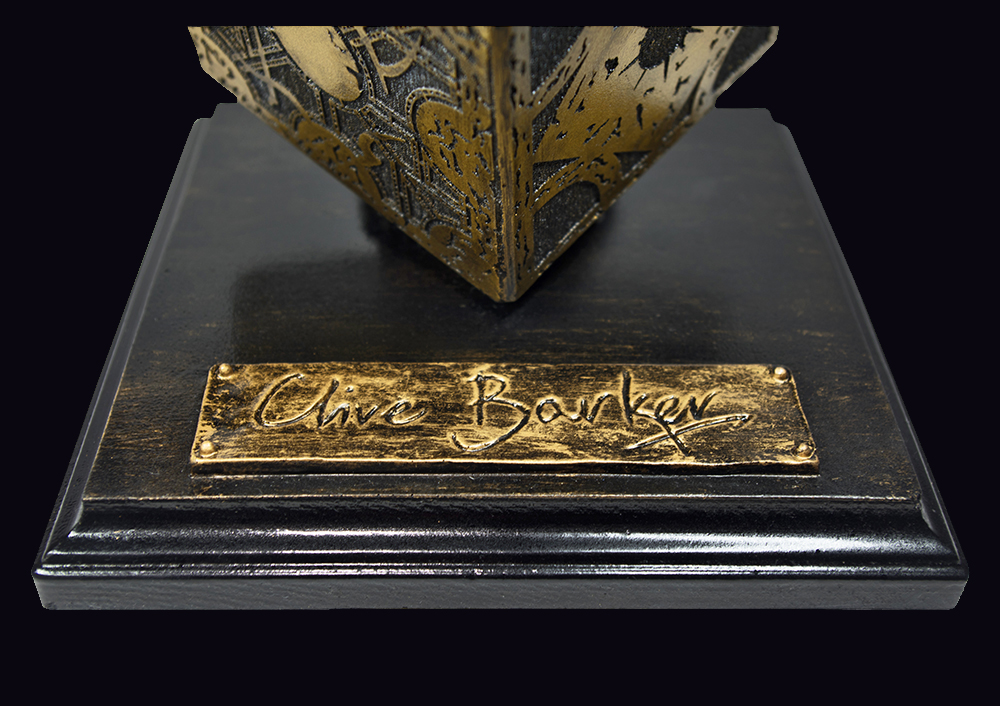 Christmas is nearly just around the corner, which means it's also nearly time for many of you to start shopping for gifts. Since we assume many of you on Yell! Magazine are horror fans, we discovered a special horror gift that you may want to pick up for yourself or give out on Christmas. If you're a mega fan of Clive Barker's Hellraiser films, then look no further than this hand-made limited edition replica of the Lament Configuration puzzle box. It's just a replica so you don't have to worry about unleashing Cenobites. This one can be safely observed without getting ripped apart on Christmas night.
Painstakingly molded as one unit, cast in resin and hand painted to preserve the look and patina of the Lament Configuration puzzle box. The extremely rare item is a must-have and is currently being be pre-sold until January 1, 2016 for $450.00 apiece. Keep in mind, there's only 87 orders, so we suggest you order immediately.
To make a purchase please follow this link to make a pre-order and for more details.