Artist Arcade Messiah Album II Release Date: 22 November 2015
Label Stereohead Records Genre Post-Metal | Instrumental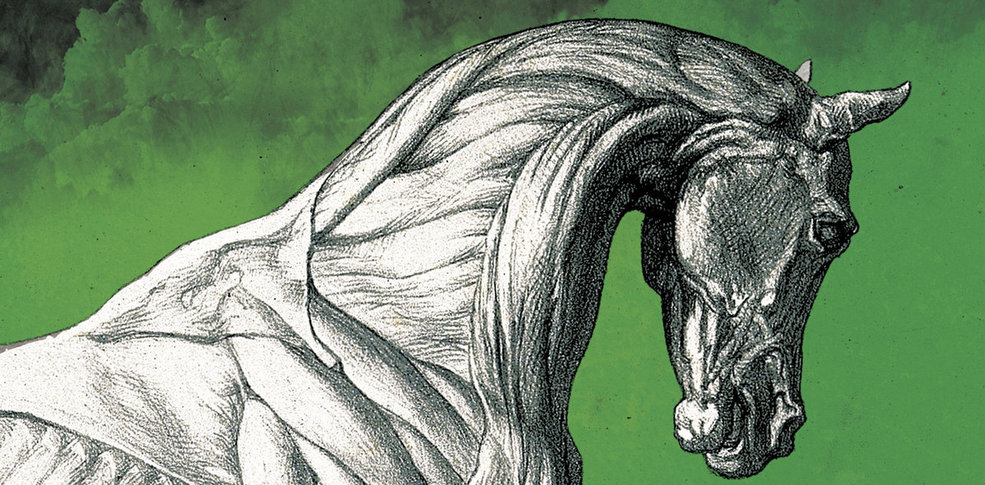 Arcade Messiah are a post-metal band out of the United Kingdom with their own explorative instrumental music to add to a beautifully dizzying and gaze-driven genre. Their sound is built of rather epic progressions that clash between shifting musical keys and winds through each composition with effective lead guitars and frantic rhythm pacing. They make sure each song sounds more like a journey rather than a listening process.
I really enjoy the band when they are establishing their builds. They seem to put so much careful details into these natural moments that once they burst and release it feels like a resolution was met, but then met with another foe to conquer. It's very much apparent in "Black Dize Maze" due to it's long and ever slightly changing chord progressions toward the back half of the song. Every time they change parts it throws off the balance just enough to cause panic but keeps the listener in focus with a new and equally as powerful groove. Even in all that focus, one can still find themselves lost in the music. The dazzling soundscape of "Read the Sky" traverses hand in hand with the listener's mind, effortlessly whisking it away through it's airy melodies.
What keeps Arcade Messiah's music memorable is the stark contrast in tone and sound the band can effortlessly write out. The clean sections are reflective and permissive while the heavier parts are blunt and authoritative. Personally, I enjoy the serene and tranquil clean sections often because once the harder parts kick in they are usually wiped away for good, being just an establishment to the atmosphere. After that, the music is abrasive, slaughtering yet full of whimsical harmonies. Take one listen to closing track, "Start Missing Everybody," and one can understand exactly what I mean. It's short and rather more effective at immediately grasping attention as most of the other tracks on here have more time for each build and come down.
The Verdict:
A rather extensive listen, there is no doubt that the talent of Arcade Messiah is shown throughout their music. For instrumental enthusiasts, this band is in the conversation among other instrumental metal bands, and II proves it.