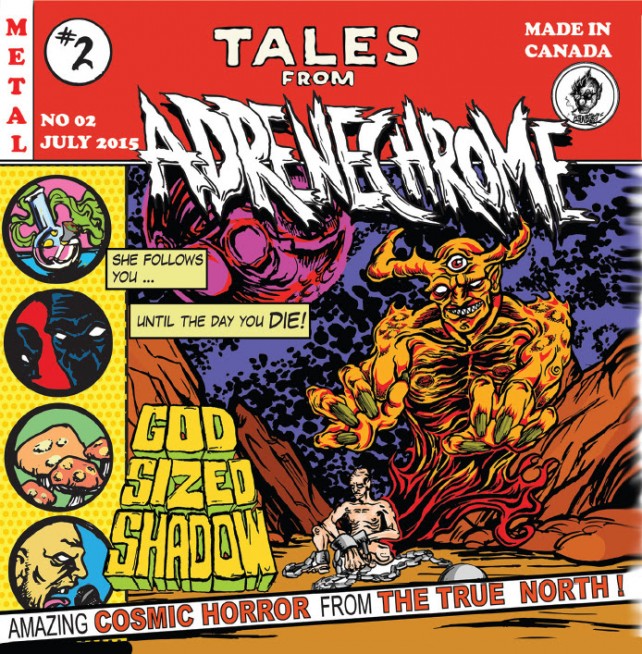 Adrenechrome will release their new album, Tales From Adrenechrome, tomorrow, November 27th, and the album is currently streaming in full at Idobi.com. I've spun the album a couple of times, and it's pretty damn impressive. If you're into fun and quirky heavy metal, that also ventures into progressive, metalcore, thrash metal, avant-garde, and punk territory, you're going to enjoy this collection of tunes from this imitable Canadian band.
If you're not into the band's style, at the very least, get the album for its kickass album cover!
Pre-order, order, lust after the album here.
Rock Hard \m/