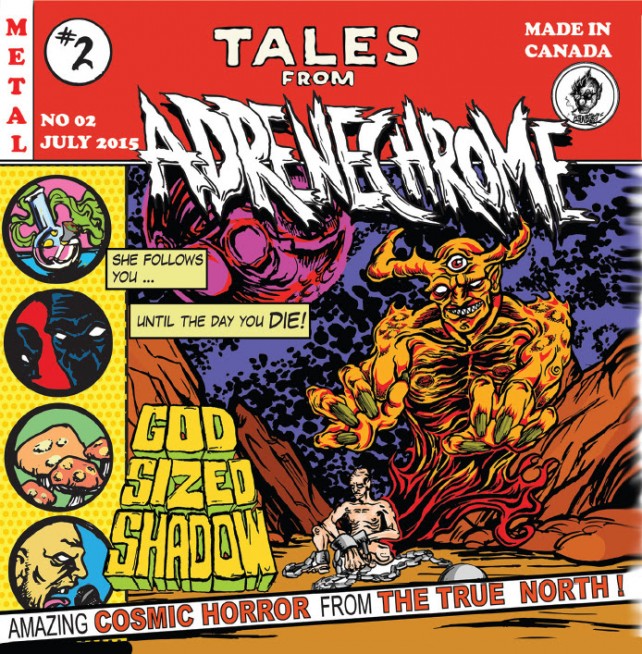 Hailing from Orillia, Ontario, Canada's Adrenechrome is getting ready to release their sophomore effort, Tales From Adrenechrome, on November 27th. I'm sure there will be at least one more teaser before then, but until that time, head on over to Bravewords.com to stream the killer progressive thrasher, "The Lead Elephant." Really and truly, the guitar riffs are spectacular and Chris Friesen's vocals are damn near intoxicating to the ear.
And with an album title like Tales From Adrenechrome, what do you think the cover art should be? Well, if you guessed something Tales From the Crypt-inspired by Clöwnbäbÿ, then you guessed right.
Pre-orders for Tales From Adrenechrome can be made here.
Rock Hard \m/